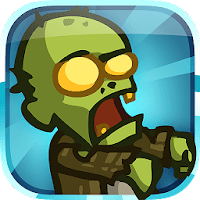 Zombieville USA 2

1006
| | |
| --- | --- |
| Size : | 68.16 Mb |
| Version : | 1.6.1 |
| Updated : | October 25, 2022 |
| Developer : | MikaMobile |
| | |
| --- | --- |
| Size : | 176.23 Mb |
| Version : | 1.6.1 |
| Updated : | October 25, 2022 |
| Developer : | MikaMobile |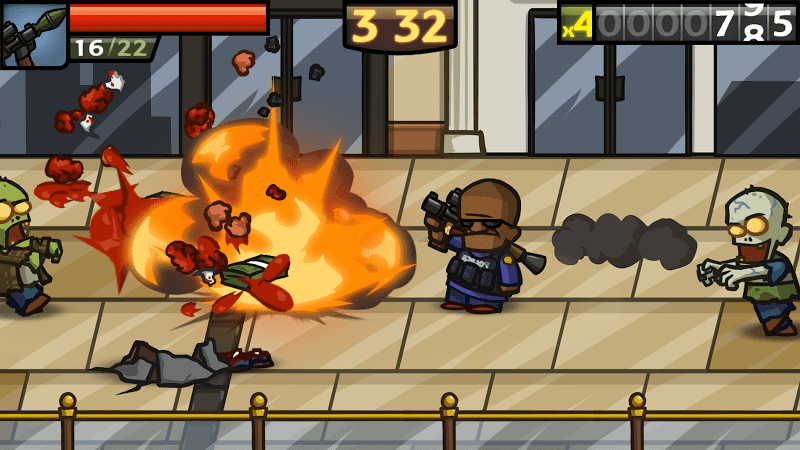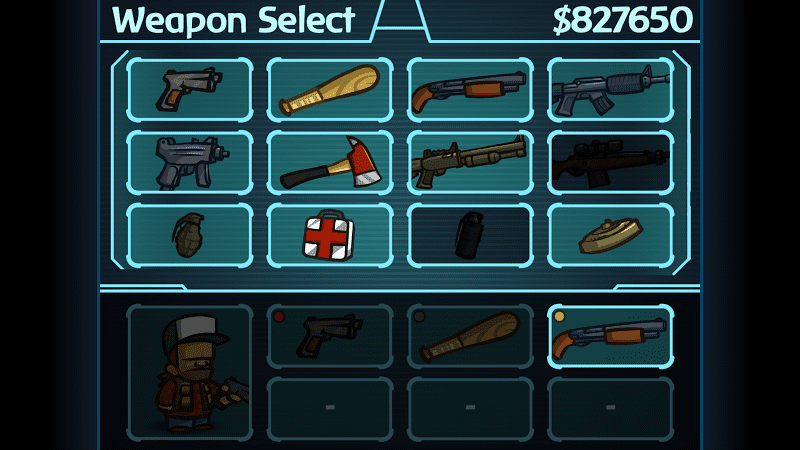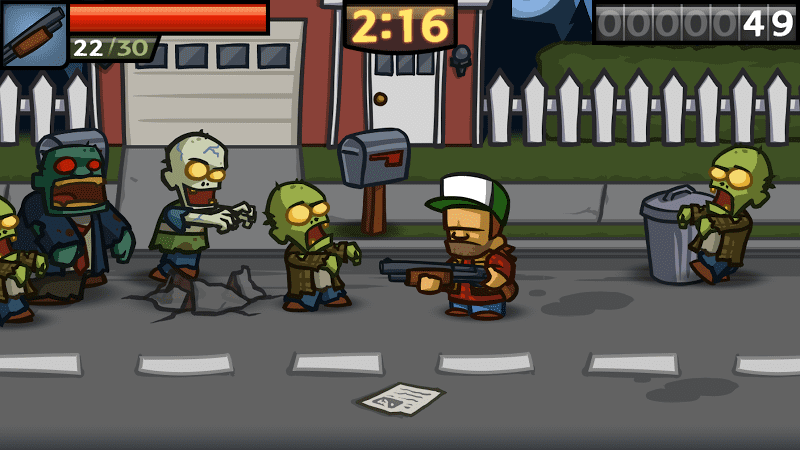 YouTube Zombieville USA 2 - World record zombies KILLED

22

26
REVIEW
The first advantage of the game is that it is a very mature mobile game. There is a certain depth of battlefield settings, which allows the game to have room for space and tactics. Like many 3D games, players can Pulling first and then focus on Grank, or simply run if they can't win. The time of each round is limited to two and a half minutes, and players can play a round quickly at their leisure without worrying about the uncontrollable game time.
The second point is that the gameplay of Zombieville USA 2is very rich. In addition to the skill settings, players can choose three from a series of passive attribute enhancements, such as increasing blood volume, increasing the power of a specific weapon, or significantly increasing when the health value is lower than 20%.This typical RPG setting greatly enhances the playability of the entire game system, and players can choose a variety of different skills to achieve their own fighting style. And weapons and skills have many levels of upgrade space, greatly improving the depth.
On the whole, Zombieville USA 2 is still worth recommending to everyone.Since the game doesn't offer any in-app purchase options, players who want to spend money to break through all the upgrade options may be disappointed. If you are interested in zombie shooting games, then this deficiency can be completely ignored.
How to play
【One Sentence Introduction】
Get ready to welcome the return of the zombie shooting game -- Zombieville USA 2 and enjoy more new features!
【Gamematch3's Recommend】
With upgraded graphics and gameplay mechanisms, Zombieville USA 2, the zombie shooting game, made its reappearance after receiving great popularity among players all over the world during its first launch. Featuring even more surprising and attractive content, the second series of the game is determined to take the world by storm again. Players could take command of their favorite characters, customizing them with a wide array of fatal weapons and a spectrum of skills, and getting them involved in the battle against the walking dead. They could fight either alone or with other players. The gameplay mechanics are rather simple for players to pick up, and you could easily control your character to fight hordes of zombies while switching between different weapons quickly. Try your best to hit a high score by aiming at as many zombies as possible. Tons of unlocked content is waiting for players to reveal, varying from the fatal weapons, fighting skills, and new characters to new levels. The difficulty of each level keeps escalating as the progressing of game. What's more, the stylish and smooth animation with well-designed graphics and characters is pleasing to players' eyes. As long as you achieve satisfying performance, your name will be listed on the leaderboard worldwide by integrating with Google Play. The multiplayer mode encourages players to collaborate with each other even across platforms so that you could work together with anyone to fight against rivals. Zombieville USA 2 is a tightly-constructed and charming battle game offering players more challenges of hordes of zombies, more options of weapons, as well as more characters to take the role as. The systematic organization of the game keeps players entertained and attracts them to replay the game. The system of controls enables players to quickly switch three weapons in a row. Sound quite fun, right?
【Gamematch3's Review】
Compared with its previous version, Zombieville USA 2 adds a series of new features to enrich the gameplay experience of players, especially its remolded structure of the gameplay mechanism. Players can freely move between different levels. Mastering the game requires players to think out of the box and apply their strategic thinking to overcome a variety of barriers. The visual effect of the game is rather impressive and players can appreciate every detail of the setting, characters, and even the zombies. It takes players some money to play the game but it is worth the value. The game is recommended for players aged at or above 16 years old. The game is a great outlet for players to release their long-accumulated daily stress and enjoy exciting and thrilling play during their leisure time. The wide spectrum of choices regarding weapons, characters, and levels ensuring players an even freer experience and keeps them engaged in all kinds of operations and actions throughout the zombie shooter game.

Android
Go to Google Play $1.29

iOS
Go to App store $0.99

Online Game
Go to Play Online Games
Good App Guaranteed:
The game download links are from the official download platform App Store and Google Play, safe and free of malicious plug-ins, please feel free to download.
New Games