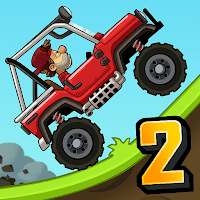 Hill Climb Racing 2

20013
| | |
| --- | --- |
| Size : | 156.24 Mb |
| Version : | 1.52.0 |
| Updated : | August 22, 2022 |
| Developer : | Fingersoft |
| | |
| --- | --- |
| Size : | 291.93 Mb |
| Version : | 1.53.2 |
| Updated : | October 24, 2022 |
| Developer : | Fingersoft |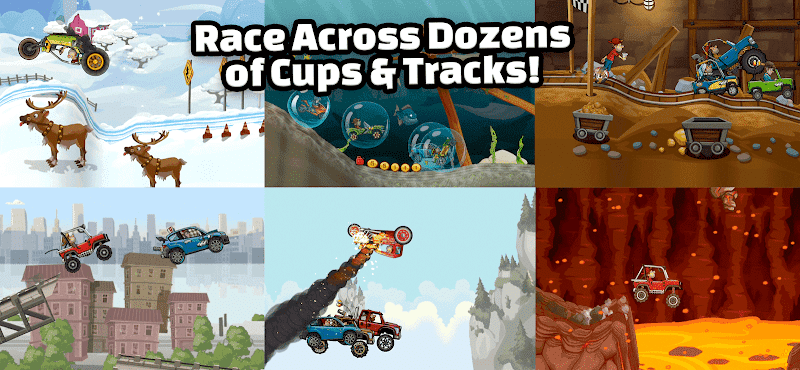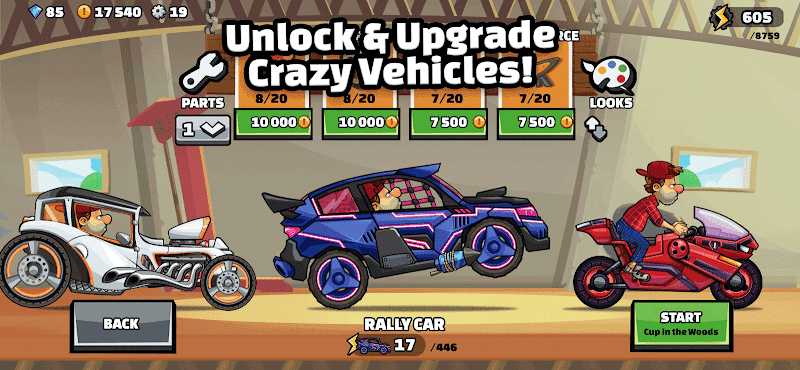 YouTube I Finished Hill Climb Racing 2 *2016 - 2020*

96

41
REVIEW
The first advantage of the game is that it creates brand new vehicles and levels for players. This time the mountain climbing racing car is coming to China. Bill and his partners will start an adventure in China. The game continues the cartoon-style racing gameplay of the previous game. It not only improves the playability and creativity of the game, but also allows players to fully experience the stunt driving gameplay.
The second point is that in addition to the competition, he will still drive over the mountains, and many classic gameplays will continue to accompany everyone to have fun. Try to improve your racing components, compete with multiple players on a beautiful track, use physics to defeat opponents, win treasure chests, unlock huge prizes, and unlock cool new cars. In other words, there are all kinds of interesting gameplay to keep you in this game to stop playing.
On the whole, Hill Climb Racing 2 is an interesting cartoon-style racing driving mobile game. This game is very serious in terms of picture quality and gameplay design, and it is worth experiencing for players. Here you can feel the different exciting racing gameplay and enjoy the exciting experience of unique speed and passion.
How to play
【One Sentence Introduction】
Come and challenge your driving capabilities in a variety of vehicles on all kinds of realistic but creative terrain!
【Gamematch3'sRecommend】
Created by the renownedFinnish game developerFingersoft, Hill Climb Racing 2 is a legitimate sequel to the world -amous single-player racing game Hill Climb Racing, which has been downloaded more than 500 million times worldwide. If you are an avid physics-driven racinggame enthusiast and passionate aboutconquering various courses, youwill find no better game than Hill Climb Racing 2.Inheriting the playful cartoon graphics style of its first edition, Hill Climb Racing 2's realistic physics engine combined with a variety of engaging tracks with the new addition of globally connected multiplayer gameplay make Hill Climb Racing 2 more playable and innovative than any other racing game. Playing in Hill Climb Racing 2, instead of controlling a variety of complex buttons to speed racing, you use just two pedals, that is the brake and the accelerator, to get your car across the finish line without tipping over. For new players, it can be difficult not to roll over as you need to factor in your car's speed, balance and fuel consumption, but the game still provides you detailed tutorials to help you get started quickly. Hill Climb Racing 2 also offers Adventure mode and Cups mode for players who prefer different types of gameplay. Not only the Adventure mode continues the classic endless style of the game's first edition, but allows you to unlock the corresponding map in Cups mode and compete with other players after you reach a specified distance in the 16 maps of Adventure mode. After successfully unlocking the map in Cups mode, three comparable players across the globe will be randomly matched to compete with you, among which the winner will be rewarded a generous prize. Moreover, the environments in Hill Climb Racing 2 vary from level to level, including sand, asphalt, snow and even the courses on the moon. While focusing on going through the levels, players can not only buy the latest or favorite car and upgrade the parts, but also customize your character's costume and car painting. All of these creative settings allow players to experience the fun of driving while increasing the playability and richness of the game itself.
【Gamematch3'sReview】
Hill Climb Racing 2, as a classicracing game, not only perfectly continues the cartoonish racing gameplay of its previous edition, but brings its players a brand new experience with its multiplayer setting, modes, picture quality, as well as its customized options. From single-player mode to multiplayer competitive battles, Hill Climb Racing 2greatly improves its players' competitive feeling. Compared to the previous version, Hill Climb Racing 2's graphics are more delicate and vivid with the addition of more diverse levels and scenes, making you enjoy the smooth and realistic visual effects of whatever device you use. What's more, the game provides you with many customization options, from choosing fancy costumes for your character to painting your beloved motorcycles with a bright colors.

Android
Go to Google Play

iOS
Go to App store

Online Game
Go to Play Online Games
Good App Guaranteed:
The game download links are from the official download platform App Store and Google Play, safe and free of malicious plug-ins, please feel free to download.
New Games