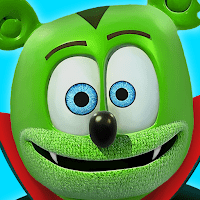 Talking Gummy bear kids Games

20017
| | |
| --- | --- |
| Size : | 60.82 Mb |
| Version : | 4.2.4 |
| Updated : | October 18, 2022 |
| Developer : | Viva Games |
| | |
| --- | --- |
| Size : | 141.46 Mb |
| Version : | 3.5.11 |
| Updated : | March 7, 2022 |
| Developer : | Viva Games |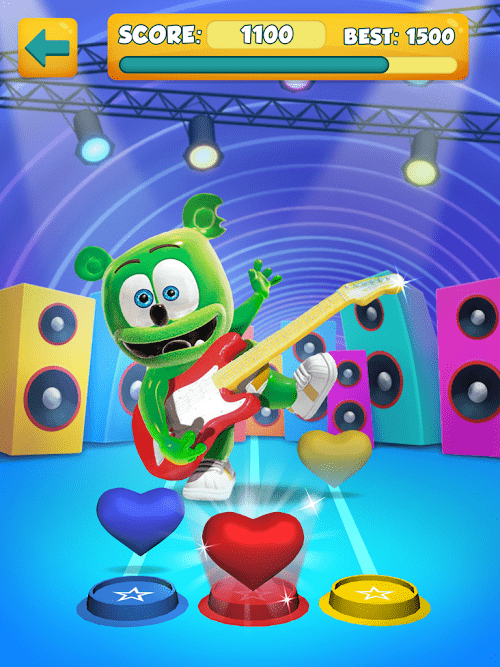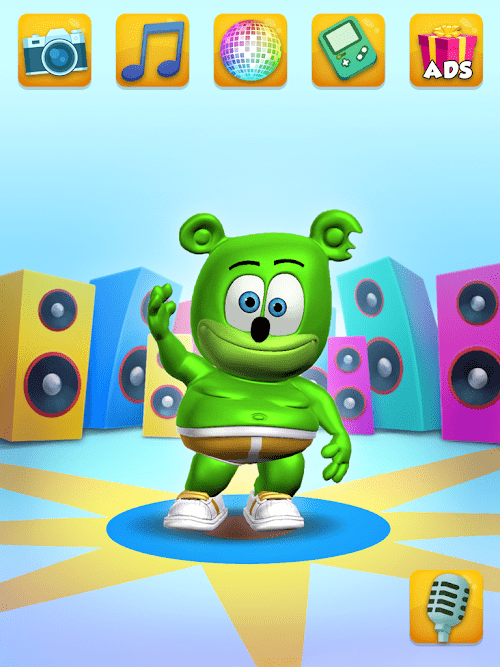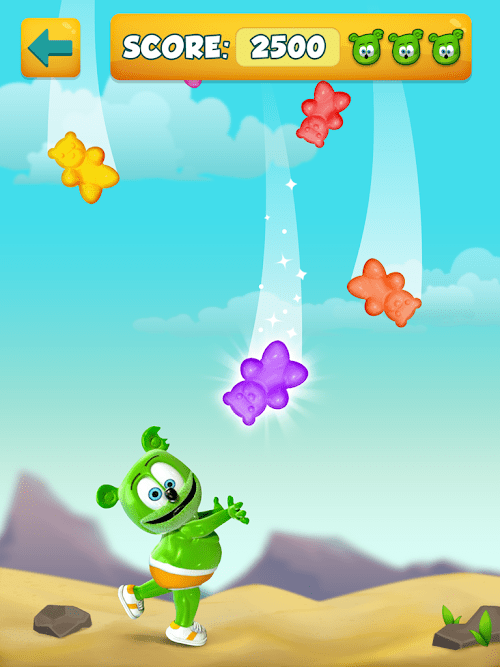 YouTube Gummy Bear game talking gummy

132

104
REVIEW
Discover the famous gummy bear that's always on the lookout!
First of all, sweet and cuddly gummy bear loves to make kids laugh with its hilarious dances and funny songs! You can touch the screen with your finger to see the gummy bear's hilarious reactions and movements, listen to the gummy bear's most famous songs and dance along with him, have fun with the super games inside, and make your own unique e-cards to send to all your friends! Secondly, it will repeat what you say! When you touch the screen you can see a lot of funny actions! Play the tuba with the gummy bear! Enjoy its 9 different dances and music! Also you can take pictures with the bear and share them with your friends! Enjoy casual minigames with your favorite virtual pets.
However, there will be some ads in the game and there will be some game delay, which will affect the game experience.
All in all, it is a casual puzzle game, the game is not only fun to play, but also has very healing system, if you are interested in casual game and want to play with gummy bear, come and enjoy Talking Gummy Bear kids games!
How to play
【One Sentence Introduction】
Talking Gummy Bear is always your loyal friend and accompanies you when you are alone!
【Gamematch3's Recommend】
As a casual game free of charge, Talking Gummy Bear provides players with the company with its funny and warm-hearted features. With the bear, you will no longer feel sad or depressed simply because this cute creature is always by your side. In the game, players can interact with the bear by talking to it and waiting for it to repeat its words. The game is designed for both boys and girls to kill time in a rather hilarious and fun way, even with their families and friends. The candy bear offers you the most awesome entertainment when you are bored and tickles you with its funny reactions. Talk to him about whatever comes to your mind and see how it imitates you! The controls of the game are easy and players only need to touch the screen to conduct all the actions. It is also a pet game where you are keeping a virtual pet on your mobile device. By trying the game, players can enjoy the following innovative features. Firstly, players can tap and watch the hilarious reactions of the bear. Secondly, players could play with the tube with the bear for more fun. Thirdly, you can take a photo with the bear and share the photo with others. Fourthly, apart from the pet-keeping gameplay mechanics, the game also contains several mini-games for you to seek for more entertainment to kill the time with your virtual pet. For instance, players can prevent the candy bear from falling. Fifthly, players can even customize the ringtones of the game by selecting their favorite songs. Moreover, you will be able to see many funny pictures in which the bear makes strange poses. Ultimately, the gummy bear could dance as well. Talking Gummy is specially developed for kids and their families and friends to enjoy together. One last thing to note, the game contains ads and in-app purchases. So if you don't want to spend money, simply turn off the function in the setting.
【Gamematch3's Review】
Composed of double features of pet raising and voice repeating, Talking Gummy Bear is a great choice for players to refresh themselves by having fun and enjoying the funny reactions of the cute creature. The 3D graphics are well-designed and players can customize the ringtones with their favorite music. Unfortunately, the game is riddled with ads, which to some extent bothers players' gameplay experience. Regardless of that, the game is worth being recommended to players all over the world. The unique design of the characters will definitely trigger the interests of young players and they will have a virtual company on a daily basis. The game teaches players how to take care of animals and respect life. Therefore, Talking Gummy Bear deserves more players' attention for sure. We hope that you and your family as well as friends could spend time together and enjoy the game.

Android
Go to Google Play

iOS
Go to App store

Online Game
Go to Play Online Games
Good App Guaranteed:
The game download links are from the official download platform App Store and Google Play, safe and free of malicious plug-ins, please feel free to download.
New Games