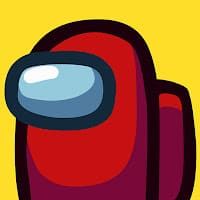 Among Us

2000081
| | |
| --- | --- |
| Size : | 211.81 Mb |
| Version : | 2022.9.20 |
| Updated : | September 15, 2022 |
| Developer : | InnerSloth |
| | |
| --- | --- |
| Size : | 536.77 Mb |
| Version : | 2022.9.20 |
| Updated : | September 20, 2022 |
| Developer : | InnerSloth |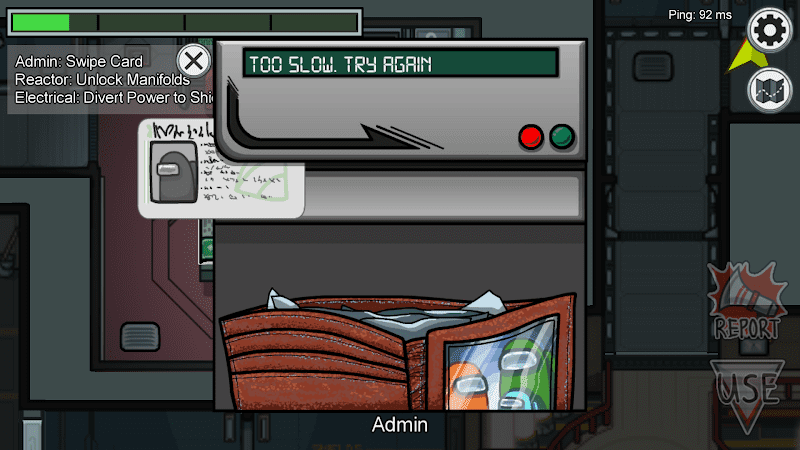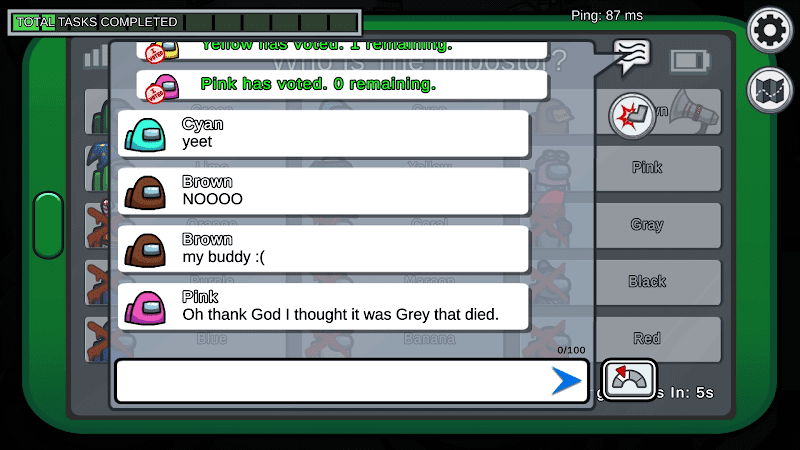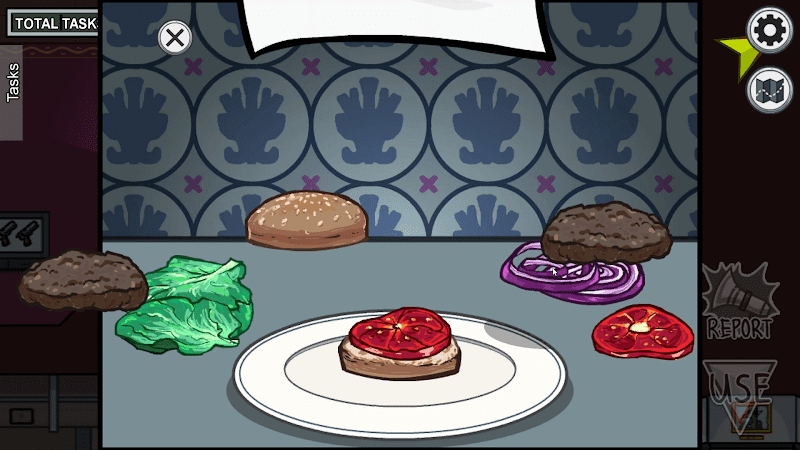 YouTube FG3000 - UwU Gang
(Fans 165000 )
Among Us (Mobile ios/Android) : First Impressions

772

287
REVIEW
The setup of Among Us is simple enough for anyone to quickly grasp: eight crew members scurry around a closed cartoon spaceship, needing to fill a shared progress bar by completing simple mini-games. But among these crew members are two hidden impostors whose goal is to secretly murder everyone until the number is greater than or equal to the remaining crew, thenthe impostors can declare victory.
There are many game settings you can change, such as kill cooldown, distance, which can adapt to various situations or bring more fun. And it's very joyful when you voice with a group of friends, you can get a good sense of experience.
There are still some technical problems with this game.The server is not very good. If there are few people, the experience may not be good.
Taken as a whole, Among us relies on a simpler and more understandable game design, as well as the convenience of the online platform, attracting a large number of players who had only heard of it before, or even never heard of it. Although the gameplay is not complicated, it is always fun to fight with others, and the playability of this game is very high.
How to play
【One Sentence Introduction】
Try your best to find the impostor among us, or if you are an impostor yourself, try to hide yourself while getting rid of others secretly!
【Gamematch3's Recommend】
Among us is a multiplayer strategy game that supports up to 15 players playing together. The game requires at least 4 players to start the game. It could be enjoyed both online or with local WiFi. While you guys are all working hard for the preparation for the departure of your spaceship, something strange happened and your teammates died one by one. Try your best to find the impostor among "us" as soon as possible before getting killed by it! Time matters the most! Throughout the gameplay process, the survival crew mates could vote the potential impostor off the spaceship, though there is still a great chance to get the wrong person on the ship. Once the real impostor is found out, the other players who made the right answer will win the game. Or players can win the game by finishing all the required tasks on the other hand. If you are the impostor, you are supposed to make sabotage the ship in order to trigger fear and anxiety among others and always seek a chance to murder others without being noticed. When people are gathered and discuss death, you should think quickly and make up your perfect alibi so as to make your committed crime undiscovered. Being a role-play and detective game, Among US requires players to use their brains to think thoroughly and look at the details. The whole gameplay process might last long, so it also needs players' patience. If you are a regular character rather than the impostor, avoid being alone or you might be easily killed by the impostor without being witnessed by others. Keep staying with others and leave the impostor no chance to get close to you individually. When you are wrongly deemed by others as the impostor, prove to others that you are not by offering them visual proof instead of getting annoyed. If you are an impostor, when voting for the possible impostor, always follow the choice of the group and avoid making different decisions than others. Behave well when you are around the group and always look for a chance to kill your crew mate when they are caught alone.
【Gamematch3's Review】
Among Us is an extremely intriguing and immersive strategy and detective game involving rather fun interactions between players despite the physical distance. Players need to make great efforts in order to find out the impostor or simply not to be discovered as an impostor. The murdering plot adds to the excitement of the game and requires players to stay full attention throughout the gameplay process. Though the game might appear somewhat complicated for new beginners, you will definitely fall in love with the game in no time! The game is all about wisdom, teamwork, and patience.Hope you will enjoy the game!

Android
Go to Google Play

iOS
Go to App store

Online Game
Go to Play Online Games
Good App Guaranteed:
The game download links are from the official download platform App Store and Google Play, safe and free of malicious plug-ins, please feel free to download.
New Games