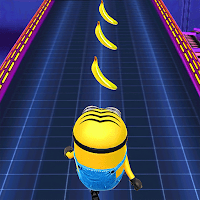 Minion Rush: Running Game

300030
| | |
| --- | --- |
| Size : | 122.68 Mb |
| Version : | 8.8.0f |
| Updated : | October 18, 2022 |
| Developer : | Gameloft |
| | |
| --- | --- |
| Size : | 425.02 Mb |
| Version : | 8.8.0 |
| Updated : | 2022年10月18日 |
| Developer : | Gameloft |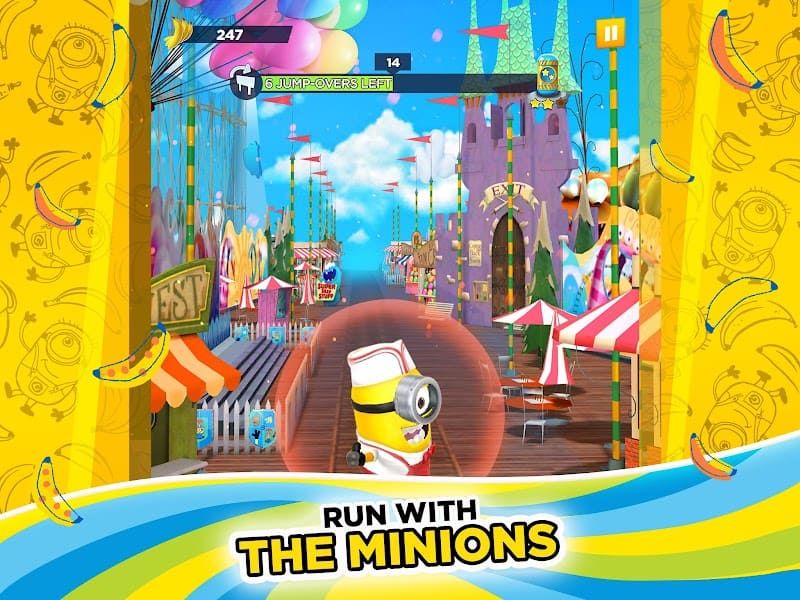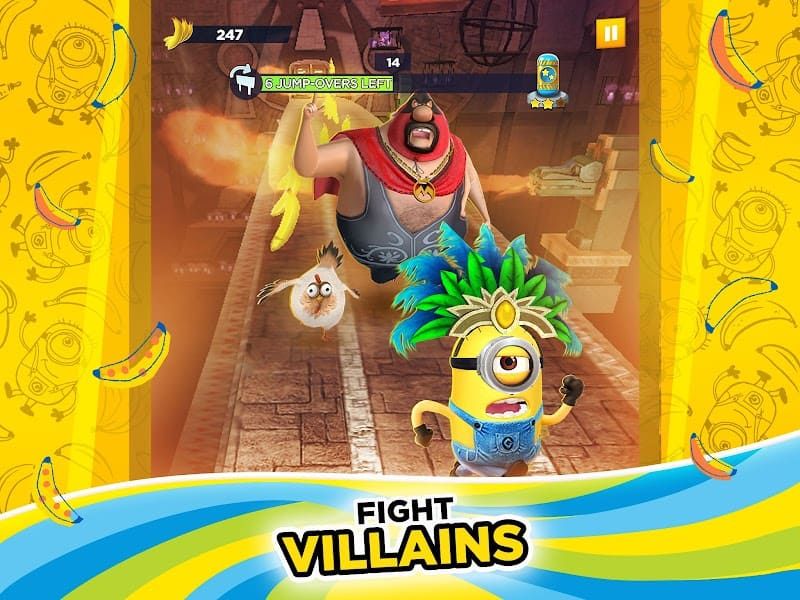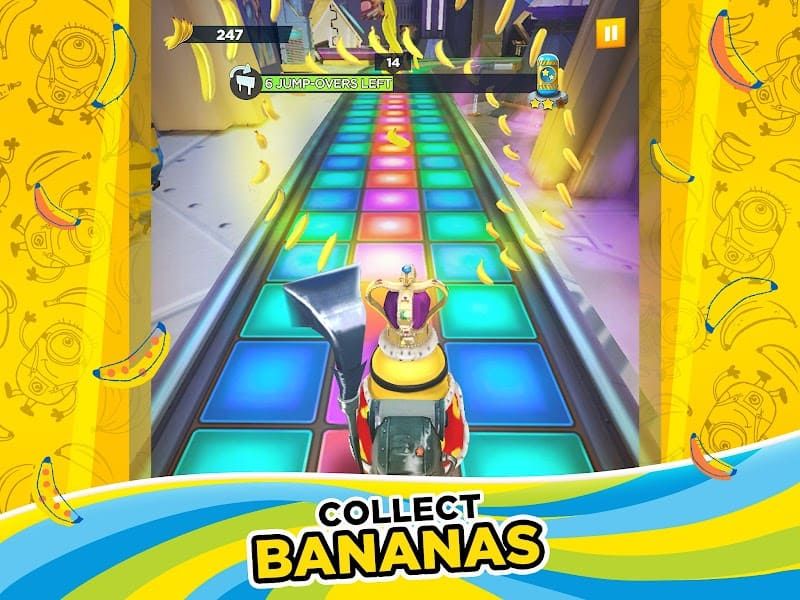 YouTube TheGamerStep
(Fans 38100 )
Minion Rush: Running game Gameplay Walkthrough Part 10 - Sporty Kevin (iOS/Android Games)

166

73
REVIEW
First of all, the advantages of the game are obvious. As a casual puzzle parkour game, players can let themselves control the Minions at any time in the game, and can make jumping or flying movements. When encountering obstacles, you can also flexibly avoid them, and you can also choose more exquisite costumes for the Minion characters. The cool running track provided is changed back and forth, which will not make you feel very boring. Of course, this is also where this game is ahead of other games of the same type.
Secondly, the perspective of the game will constantly change with the running path. You will encounter various organs and obstacles on the way of running, which will produce different interesting gameplays, which are very dynamic. Box springs, slides are all available for your enjoyment. Use the ability of your fingers to complete multiple running challenges and achieve amazing passes. Does it sound quite simple?
On the whole, this is an action game that can bring you joy. In this game, you control a steady stream of minions to the entrance. There are more ways to play freely, so that every challenger can feel the fun of parkour. If you are also a fan of Minions, you must not miss this game.
How to play
【One Sentence Introduction】
Are you passionate about running games and minions? Come and experience being your favorite minion and freely running in various scenes here, in Minion Rush!
【Gamematch3's Recommend】
Offered by Gameloft, Minion Rushis a classic running game in which players control a minion from the hit movie series "Despicable Me" to run endlessly on the wild side and to collect floating bananas by swiping left or right and up or down. If you are an avid runninggame enthusiast and passionate about all kinds of running-adventuregames, you'll find Minion Rush an excellent choice.Different from old-schooled running games, the characters and props of Minion Rushinherited the features of the movie series "Despicable Me", such as Dave or Bob and their favorite bananas, which has won the favor of a large number of fans since its release. With the update of the movie series, the developers have been adding elements to the game to keep up with the times. Not only is the game fascinating for minions' and running games' fans, but the gameplay is also really fun and easy to get started. In this game, you play as Dave who is one of Gru's most faithful followers with the objective to earn the honor of Employee of the Year by running as far as possible down any of the three endless lanes to get the highest score, dodging all the obstacles and collecting your favorite food: bananas. In the process of running, do your best to avoid traps and giants' attacksas well ascollect as many bananas and coins as possible, because you can not only use these collected rewards to buy powerful props but also can unlock and upgrade different costumes for your minions. What's more, the varied and vividrunningscenes make Minion Rush stand out from other running games. Whether running in the deep jungle or being swept in a sandstorm in Egypt, the game's 3D graphics effects and a variety of scenes make you a great experience. It's also worth mentioning that the game allows you to play offline, in other words,you can enjoy being a minion running around in various environments anywhere, anytime!
【Gamematch3's Review】
Minion Rush, as a classic but creative running game, brings its players a brand new experience with its 3D cartoon style, striking colors, as well as its simple controls. Everything in Minion Rushare all modeled in 3D, which means that from the minion's running posture or micro-expressions to the light and shadow rendering of the surrounding scene, it can all give its players an immersive experience, as if the minion is actually running on a track in front of you. Moreover, every element in the game is colored strikingly, softly and vibrantly, which you can play for a long time without eyestrain. More importantly, unlike other running games, your minion will also turn its head and make faces as it runs, giving you a full view of its chubby little body. The free switching of perspectives in the game, such as being chased by a giant, adds to the difficulty and challenge of the game, giving you a refreshing running experience. Same as other running games, Minion Rushalso has an extremely simple control method and game mechanics. As simple as swiping left and right to switch lanes and swiping up and down to jump or slide and other controls, it all makes players even complete beginners quickly get started and easy to master.

Android
Go to Google Play

iOS
Go to App store

Online Game
Go to Play Online Games
Good App Guaranteed:
The game download links are from the official download platform App Store and Google Play, safe and free of malicious plug-ins, please feel free to download.
New Games