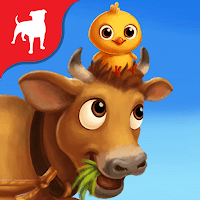 FarmVille 2: Country Escape

20003
| | |
| --- | --- |
| Size : | 152.04 Mb |
| Version : | 20.6.8010 |
| Updated : | October 15, 2022 |
| Developer : | Zynga |
| | |
| --- | --- |
| Size : | 400.70 Mb |
| Version : | 20.6.8011 |
| Updated : | October 16, 2022 |
| Developer : | Zynga |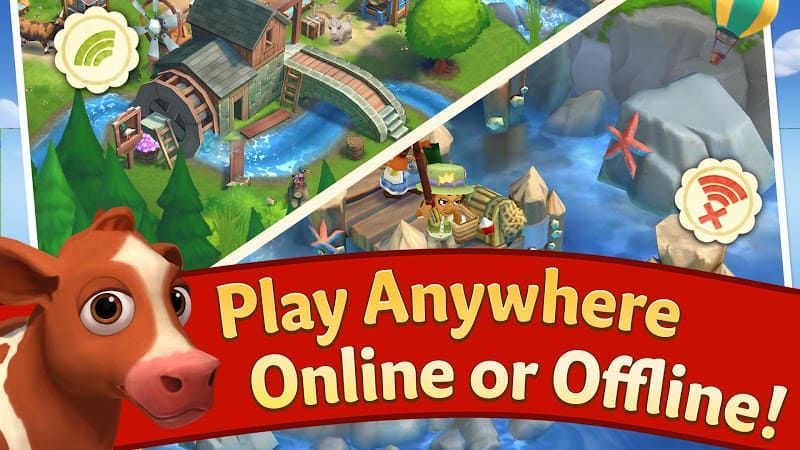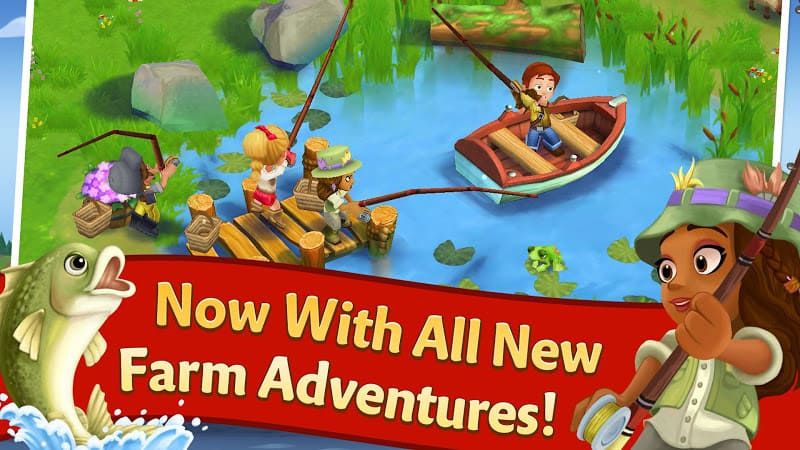 YouTube CottonCandyCuties
(Fans 1160 )
FarmVille 2 Country Escape REACHING LEVEL 111– iOS GAMEPLAY #farmville2

0

0
REVIEW
The first advantage of the game is the freedom and comfort of everyone, rather than forcing them to follow a particular direction. Additionally, players can expand the scope of farm or personnel management after completing special conditions in the main timeline. This helps create more conditions or limitless possibilities for players when building a new way of life, and hopefully they enjoy things slowly and meaningfully, rather than living a fast-paced life.
The second point is that the in-game world is vast and full of fun for people to explore, including finding new villages or towns. And the outside world is always rich in resources, but it takes a lot of energy for players to mine the necessary things. As people explore certain places, many random rewards will await them as a kind of cheer. If players are already comfortable with exploring the world, visiting or cooperating with nearby towns will be a new experience. Requests or people from different regions have different personalities or activities, including requesting or giving players simple tasks. Meanwhile, shops here sell everything or buy necessary items to create more trade factor.
On the whole, if you want to enjoy the best farming games, FarmVille 2 is definitely the first choice, its gameplay and content are peaceful and peaceful. People in the game also have their freedom to create the most dynamic and comfortable life for themselves instead of living in a busy city.
How to play
【One Sentence Introduction】
If you are tired of the daily anxieties due to the complicated affairs in city life, try this relaxing and healing farm game in the countryside.
【Gamematch3's Recommend】
FarmVille 2: Countryside Escape is a farm game you have long been craving. Are you fed up with the anxious and fast-paced city life that keeps giving you tons of pressure? If you are, then this game is a way to get out of this awful situation. In FarmVille 2: Escape Countryside, players could not only grow crops and plants but also harvest a wide variety of resources to produce by-products to sell for more income. Maintain an intimate relationship with your farm animals by feeding them nutritious food so as to gain more milk, eggs, and dairy products. Several workshops are available for you to take advantage of, like dairy, dinner ovens, and stoves. With those workshops, you could make products exactly from the recipes and sell them on the order board. You could also sell those products in the markets for more coins as well as experience points for leveling up. Gather special and rare ingredients to make special recipes and craft even more products at the craft workstations. You can freely explore a bunch of places like the glade, mine, and pond as well as gather natural ingredients from secret places. Participate in a farm co-op for more interactions with other players, be it asking for help, trading, competition, or simply chatting. By exchanging tips with your fellows, you could earn more leveling-up experiences. Since you are in full control of the farm, you could decorate the farm in whichever style you prefer. Customize your farm by decorating it with all kinds of items and facilities, including flowers, fountains, birdhouses, etc. Put scarecrows on the crop field to prevent your crops from being eaten by birds. To foster a sense of ownership, you could set up fences around your farm to draw a line between your farm and the territories of others.
【Gamematch3's Review】
In FarmVille 2, you could get involved in a wide variety of activities, varying from raising exotic animals rescued from the animal park, using workshops to produce a series of by-products, interacting with fellow farmers, joining in the country fair, trading with others, grow and harvest crops, collecting daily prizes, etc. Players will feel like they are authentically immersed in a real-life style farming life, which helps them to escape from the fast-paced lifestyle and to regain inner peace. However, though the game is quite fun, some players complain that the game starts to get constantly crashes after 30 levels, which is a huge pity. Hope developers could fix this issue as soon as possible to let more players have a smooth and worry-free gameplay experience. The game also contains in-game ads and purchases, so players who want to try this game should take these two traits into consideration. It is rated for 3+, which means that the game is suitable for players aged at or above 3 years old.


Android
Go to Google Play

iOS
Go to App store

Online Game
Go to Play Online Games
Good App Guaranteed:
The game download links are from the official download platform App Store and Google Play, safe and free of malicious plug-ins, please feel free to download.
New Games