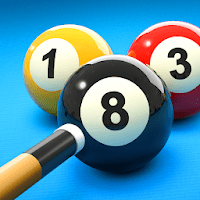 8 Ball Pool

300009
| | |
| --- | --- |
| Size : | 78.64 Mb |
| Version : | 5.10.3 |
| Updated : | October 19, 2022 |
| Developer : | Miniclip |
| | |
| --- | --- |
| Size : | 221.68 Mb |
| Version : | 5.10.3 |
| Updated : | October 20, 2022 |
| Developer : | Miniclip |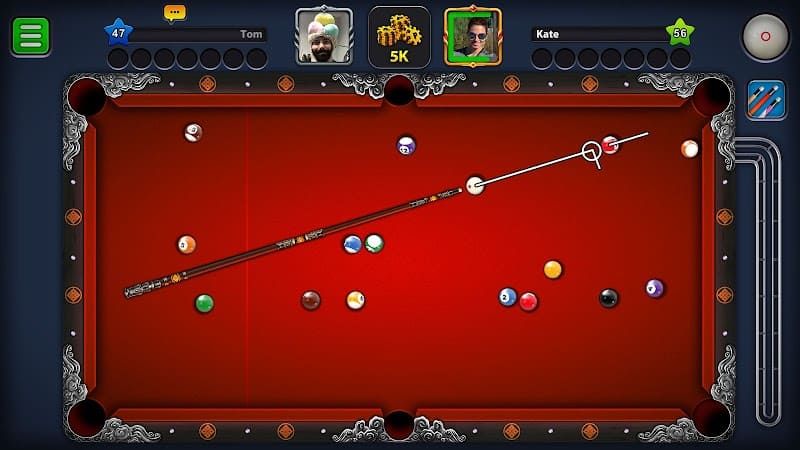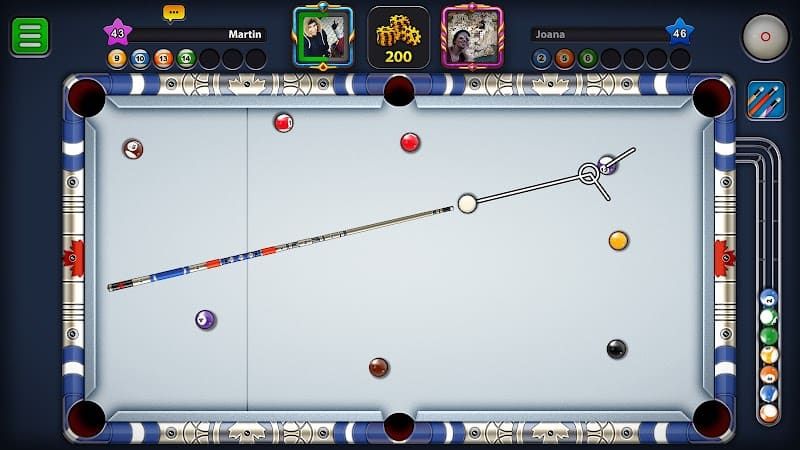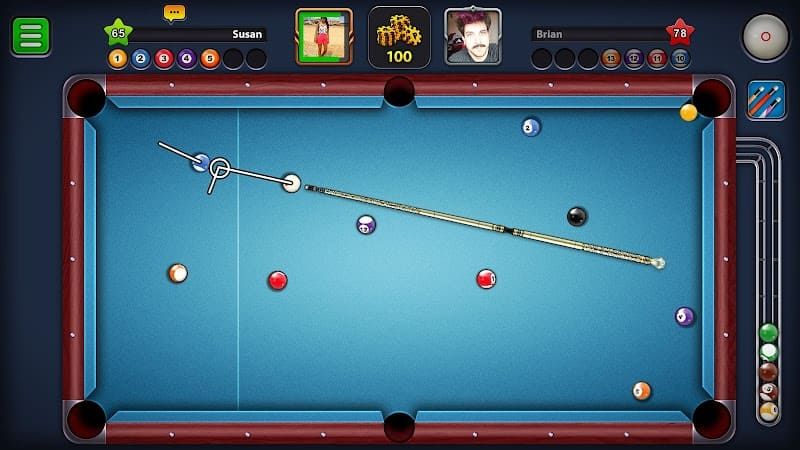 YouTube Pryszard Android iOS Gameplays
(Fans 1230000 )
8 Ball Pool - Gameplay Walkthrough Part 1 (Android,iOS)

41

45
REVIEW
The entire game interface is relatively bright, and the details are clear and crisp, giving us a strong sense of immersion. The operation of the game is fully considered for the public players, each time the ball to be hit is selected, the hitting route will appear to assist our judgment, the game also features the design gear fine-tuning function, so that players can have more accurate aiming operation through it, although this is a sports game, but not only test the operation of billiards technology so simple. Each player can improve their value through continuous competition, which requires us to participate in the game with better characters and better quality cues. Since this is a sports competition, there is no greater fun than playing with other players. In the PK matchmaking mode, we can play against other players online through the matchmaking system, and as we grow stronger and move up the ranks, our playing field will also change.
Although 8 Ball Pool uses the casual entertainment mode that we enjoy, there is also a rich gameplay of character development, club strengthening and matchmaking segments. But the game also has a lot of internal purchase system, as well as some game props in a certain degree to destroy the experience of competitive game balance.
How to play
【One Sentence Introduction】
Have you ever dreamed ofbecominga billiards master?Come and practice your billiards skills and sweep the table clean in 8 Ball Pool!
【Gamematch3'sRecommend】
Have you ever dreamed of being able to play and compete for billiardswith people from all over the world whenever and wherever you want?Here in 8 Ball Pool, your dream above can all be achieved. Offered by Miniclip, 8 Ball Pool is the most classic billiards game which enables its players to learn or engage in competitive global multiplayer matches in realistically-themed pool game rooms. Its gameplay is designed basically the same as the real billiards competition, that is, both players pot the cue ball with the cue club after the opening shot and hit their solids or stripes ball into the pocket of the table, and the player who first pockets all his balls will be determined as the winner. Clearly, whether you are a beginner or an experienced billiard player, there is a lot of fun waiting for you to experience. If you are a green hand, 8 Ball Pool offers you detailed tutorials and powerful powerups, such as cue-assisted aiming and strength enhancement prop, to help you master the rules and gameplay as well as techniques of billiards as quickly as possible. While if you are an avid and experienced billiards enthusiast, your pool strategy and potting ability will also be fully exercised and refined here in 8 Ball Pool, as you play more and more matches, the matchups you get against other players will get harder and harder, as well as the quality of your battles against them will also become higher and higher, making your game experience even more challenging and fulfilling. In addition to its engaging gameplay, it's practically accessible to people of all ages. By simply sliding the screen to target the angle and force of the shot, you are able to make your cue move and hit the ball you want. What's more, 8 Ball Pool also supports players to earn coins by completing tasks or winning matches, with which you are able to buy gorgeous cues and pool tables and other auxiliary props in the store, setting motivation and purpose to your gaming experience.
【Gamematch3'sReview】
As an addictive challenging game, 8 Ball Pool has been the most popular multiplayer game of its genre and has been downloaded and played more than 500 million times, netting thousands of players daily. In terms of practical game experience, 8 Ball Pool has an excellent performance no matter in the design of graphics or the embodiment of details. Everything in 8 Ball Pool's matches is designed to simulate real-life ones. Whether it's a cue, a billiard ball, or a table, the game perfectly reflects the features of these elements in real life, such as the smooth visual effect of pushing and pulling the cue, as well as the reasonable bounce path generated by the collision between the billiard balls. More importantly, you are allowed to have a third-person view throughout the game, which enables you to view the table from the air and see all the details, including the color of your ball and which pocket it fell into, leaving you a strong immersive experience.

Android
Go to Google Play

iOS
Go to App store

Online Game
Go to Play Online Games
Good App Guaranteed:
The game download links are from the official download platform App Store and Google Play, safe and free of malicious plug-ins, please feel free to download.
New Games