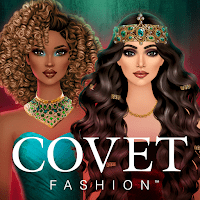 Covet Fashion - Dress Up Game

1001
| | |
| --- | --- |
| Size : | 92.27 Mb |
| Version : | 22.13.84 |
| Updated : | October 7, 2022 |
| Developer : | Crowdstar |
| | |
| --- | --- |
| Size : | 175.01 Mb |
| Version : | 22.13.84 |
| Updated : | October 11, 2022 |
| Developer : | Crowdstar |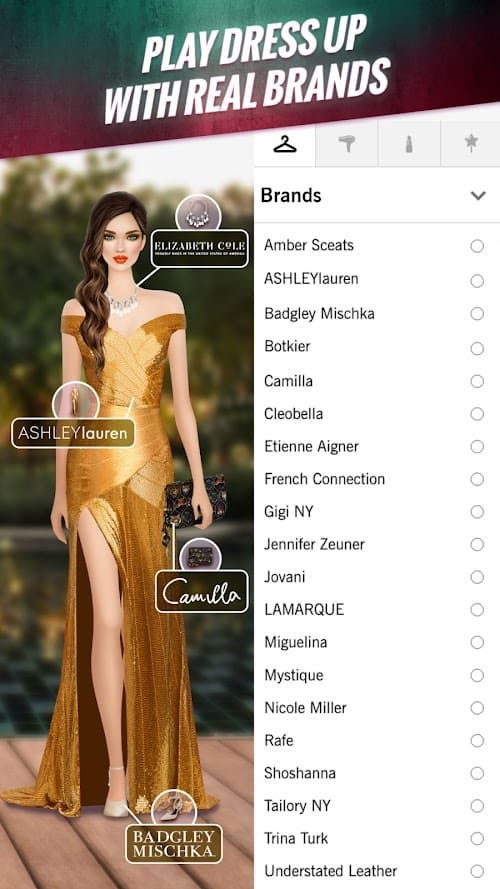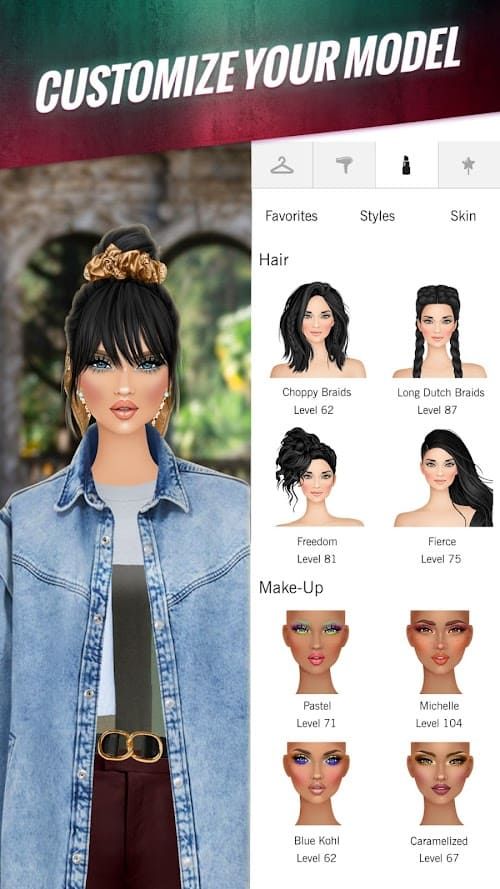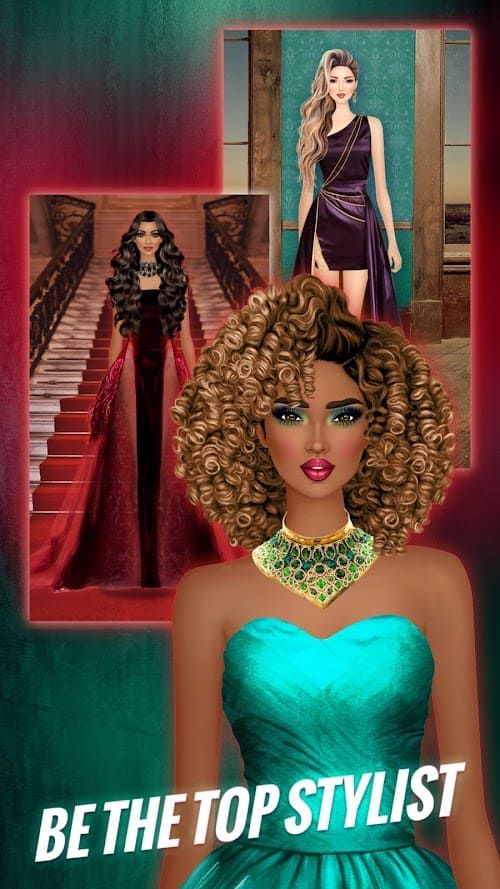 YouTube Covet Fashion - Dress Up Game

4

1
REVIEW
The first advantage of the game is that it is a female dress-up game, which is especially attractive to female players. You will encounter a series of scenes, and choose your favorite outfits to attend events, such as charity dances, charity banquets, etc. You can choose real clothing brands in the game, such as skirts, shoes, jewelry and other clothing, and you can also choose the hairstyle and makeup, and then send the makeup photo to the game for everyone to rate, and you can get in-game props if you win the competition.
The second point is that because the characters and costume designs in the game are relatively realistic, and many costumes and makeup can be applied to reality, there are many female players who exchange clothing and makeup sharing in the community of this game. The purpose of their long-term playing games is more that this dress-up game can let them understand fashion and help them to dress realistically.
In general, the current dress-up games are no longer as simple as dress-up. Social interaction and immersion have become one of the necessary conditions for everyone to choose this game. And Covet Fashion happens to do just that.
How to play
【One Sentence Introduction】
Join the fashion competition and make it to the top as a fashion queen!
【Gamematch3's Recommend】
In Covet Fashion, you could lead a stylish life with the least costs--the game will offer you a wide array of fashion choices and you are free to combine different styles and compare your fashion taste with your friends. The shopping and the dress-up game will enrich your life with stylish and graceful aesthetics, ensuring you extreme visual pleasure with its well-designed graphics and characters of high quality. By building the virtual closet of your dream, you will be the most attractive and charming being on the stage. Choose from a bunch of famous brands and receive an amazing amount of rewards for your unique style. Dress your model in exquisite garments and do complicated make-up for her. Decorate her with a lot of accessories and match her hairstyle with her dress style. Participate in all kinds of style challenges and earn ample rewards by showing the outfits. See who will get the most votes from millions of players who love fashion. Collaborating with a series of world-renowned fashion brands like Camilla and Ashley Laurent, Covet Fashion will provide you with the trendiest fashion collections for you and there will be altogether 150 brands for you to choose from. Enjoy the gameplay and take your time to decide which style you obsess about the most. You are given thousands of options regarding glamorous clothing as well as items for an accessory. In addition, chic hairstyles and makeup styles are also waiting for you to explore. Try to create the most beautiful looks while facing successive challenges of photo shooting, red carpet, cocktail fittings, etc. You can not only vote for others but also become the one who is voted for by other players. In terms of the case when you are a voter, simply support the style that attracts you the most on the fashion scene. Rate the style of other players with stars and show your fashion taste. Invite your friends or connect with new friends in the game and get more advice from them. When you win, celebrate your victory with them and share your experience on Facebook by connecting with the account.
【Gamematch3's Review】
As a fashion game, Covet Fashion is a good educational tool for players to learn about the latest fashion and review different fashion brands in a rather relaxing and enjoyable way. The dress-up and voting mechanism in the game practice and improve players' sense of aesthetic taste and fashion desire. The most interesting feature of the game is that every fashion item or outfit is available in real life. So if you happen to come across your favorite style and you can afford it, then you can also purchase it in real life by clicking on the link offered below the clothing and accessory items presented in the game. Sounds quite cool right? Try it right away and be a fashion queen.


Android
Go to Google Play

iOS
Go to App store

Online Game
Go to Play Online Games
Good App Guaranteed:
The game download links are from the official download platform App Store and Google Play, safe and free of malicious plug-ins, please feel free to download.
New Games