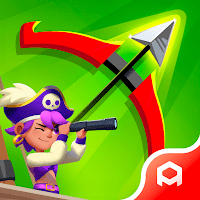 Archero

20001
| | |
| --- | --- |
| Size : | 104.86 Mb |
| Version : | 4.3.7 |
| Updated : | October 15, 2022 |
| Developer : | Habby |
| | |
| --- | --- |
| Size : | 452.85 Mb |
| Version : | 4.3.4 |
| Updated : | October 12, 2022 |
| Developer : | Habby |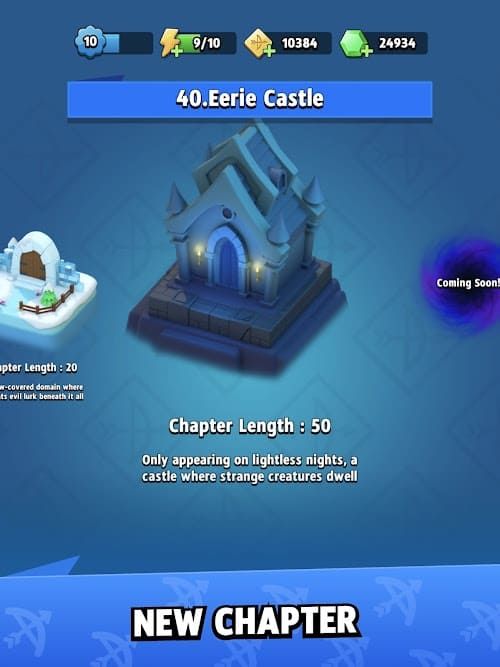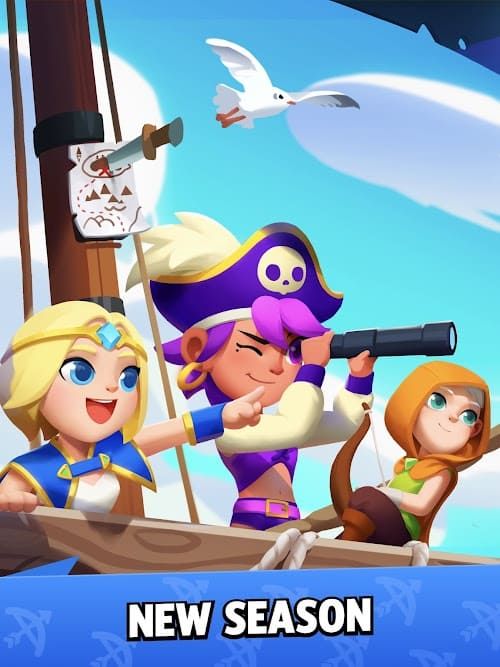 YouTube NOOB vs PRO vs HACKER - Archero

8

3
REVIEW
The first advantage of the game is that its gameplay is very simple and very friendly to beginners. You just swipe the screen to move the character, and when the character stops, it will automatically lock the monster and start attacking. All the player needs to do is dodge enemy attacks and seize the moment to attack.Although it is a mobile game, the operation is very simple, but the sense of attack is very good, especially in the later stage, when you rely on some special terrain to kill a large number of enemies, which is very refreshing.
The second point is that the reward loop is undoubtedly the biggest highlight of this game, which allows players to obtain various prizes after clearing the level, and also maintains the fun and effect of repeating the game flow. Not only that, but the game also provides dozens of exciting special skills. In addition to the common skills of increasing attack power and dispersion, there are also enhanced auxiliary skills such as blood sucking.
On the whole, I think the operation of Archero is fairly simple, but the strategy and playability are very high. It is a casual game very suitable for killing time.
How to play
【One Sentence Introduction】
Select your favorite archer hero and embark on an amazing journey fighting against evil!
【Gamematch3's Recommend】
Archero is an adventure and action game in which players will play the role of an archer hero and start an adventure to take down their evil enemies. Get ready to face the waves of challenges while sharpening your skills to fight for justice and a bright future. Persist even when confronting the upcoming and never-ending rivals and conquer them with your courage and wisdom. Keep in mind that once you lose your life in the game, everything has to start all over again. So be sure that you are pretty careful and responsible for yourself. Throughout the gameplay, to strengthen your power and fighting skills, you could combine different skills to develop new ones in order to survive rounds of battles. Regardless of what is waiting for you in the front, be it a giant monster or obstacles, don't give yourself up and become at the mercy of your rivals. Stay strong and motivated and wait for the day to defeat your powerful enemies. By difficult yet persistently crawling the dungeons utilizing fighting skills, you will be able to explore a wide range of areas shown in maps to gain a comprehensive picture of the whole universe. Thousands of rarely-seen monsters will fight against you and annoying obstacles are hindering your way. See if you could overcome all those difficulties with your strategies and skills. As the leveling up, new weapons and equipment will be unlocked at your disposal and increase your stats. Though its gameplay mechanics are pretty challenging and fun, the graphic design and the looks of the characters are paradoxically adorable, triggering mixed feelings in players. The last thing to note, since the game contains both ads and in-game purchases, players could enjoy extra features with money if they want and they can turn the function off if they don't like it.
【Gamematch3's Review】
Inspiring millions of players all around the world with its smart gameplay mechanics, the game also guarantees players a smooth play experience with its user-friendly controls. Players will greet thousands of monsters, each with unique features, and get involved in numerous battles to take them down. Many weapons are accessible to players and the visual effects are enjoyable. However, the game still contains some bugs yet to fix. For example, some items might disappear for no reason and some players keep getting the same warning of no cheating in the game, which is quite bothering and distracting. Also, more levels could be added to the game to enrich players' gameplay and keep them entertained. During the battle, if more visual effects could be added, players will find the battling experience even more thrilling and engaging. The suggestions above are for the reference of the game developers. Generally speaking, Archero is a fun and excellent action game as well as an ideal time waster for sure.Take actions right away!

Android
Go to Google Play

iOS
Go to App store

Online Game
Go to Play Online Games
Good App Guaranteed:
The game download links are from the official download platform App Store and Google Play, safe and free of malicious plug-ins, please feel free to download.
New Games