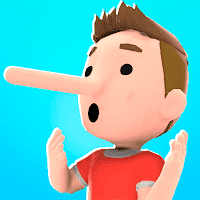 Perfect Lie

1017
| | |
| --- | --- |
| Size : | 173.02 Mb |
| Version : | 3.7 |
| Updated : | October 7, 2022 |
| Developer : | Supersonic |
| | |
| --- | --- |
| Size : | 411.14 Mb |
| Version : | 3.8 |
| Updated : | October 15, 2022 |
| Developer : | Supersonic |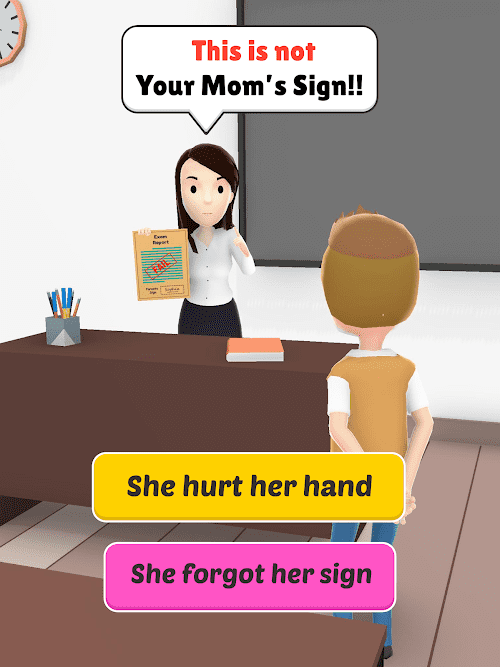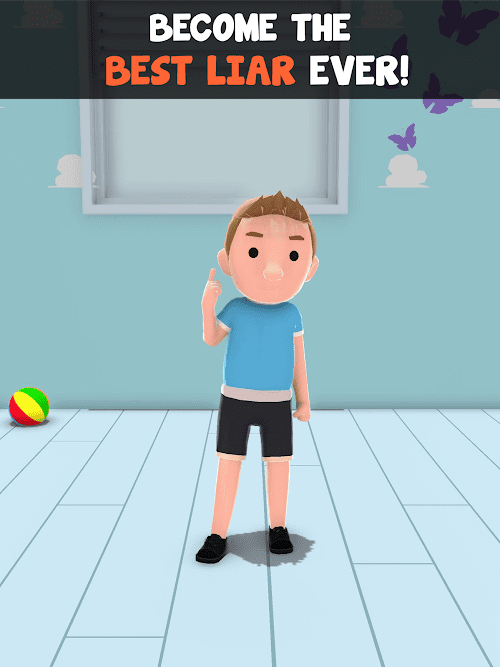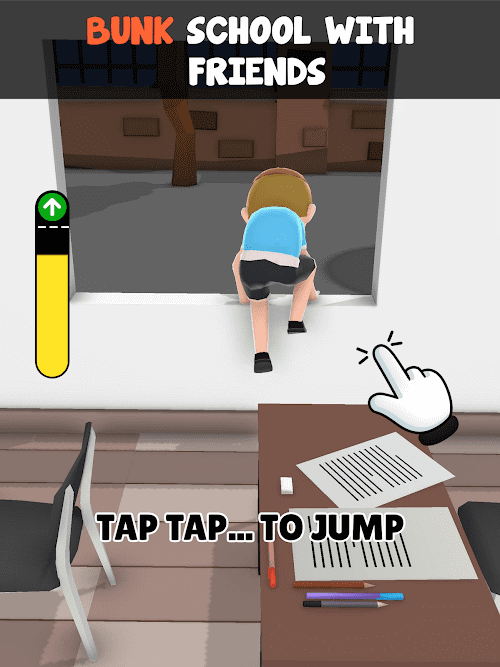 YouTube Pure Guide
(Fans 178000 )
Perfect Lie - How good a Liar are you?

244

88
REVIEW
The advantage is that this game provides players with a rich campus scene, where you will experience many gonzo things you have experienced as a child, and make many pranks that you want to do but dare not do. All content contains elements such as deception, spoof, rebellion, etc. As a game with negative teaching materials, the game itself is undoubtedly very attractive.
The second point is that all the right choices in the game are the most wrong paths in life. When you deceive the teacher, you are already consuming the teacher's trust in you. When you deceive your parents, you are ravaging and trampling on your parents' feelings. Unresolved embarrassment can make yourself a mean clown when you prank others. If you haven't established the correct three views, then please stay away from this game.
In short, this game is still worth trying. Although it subverts everyone's usual inertial thinking, you can indeed learn a lot in the game. Perfect Lie's levels cover many aspects of daily life, such as reasons to skip school, reasons to cheat, and more. The game also incorporates elements such as trickery. Although there is a slight deviation in the guidance of the outlook on life, the quality of the game itself still has a certain level.
How to play
【One Sentence Introduction】
Have you ever wanna be a bad kid but never dare to do so? Here is the Perfect Lie you could have another life!
【Gamematch3's Recommend】
Every one of us might have imagined being a bad-behaved kid in school but never dare to do so because we are afraid of the possible consequences. However, in the simulation game called Perfect Lie, you could do whatever you want without getting punished in real life. See how far you can go and how many effective pranks you could make. Try to deceive your parents and teachers without getting discovered by them. Cover your unforgivable deeds with perfect lies and escape from the punishments. In the game, you could be the most naughty kid in the class. Don't listen to the class even if the teacher warns you to pay attention to the class. Secretly take pictures of the sexy teacher to make prank her. Skip the class by jumping out of the window with your friends. Try to deceive your teacher and convince her with your forged mother's sign on your failed paper. Put sticky glue on the teacher's sit to make her a fool. You can even start an affair with another girl at school even if you have already had a girlfriend. In Perfect Lie, you could conduct all the rebellious deeds you have never done in your real life. The game enables players to lead another life. The graphics design and the character images are fine with bright colors. The sound effect of the game also enriches the game experience of players. Players can enjoy every moment of the game and keep entertained by the game thanks to its rather addictive and interesting gameplay mechanics. The game is rated 3+, which means that players at or beyond the age of 3 years old could try this game. Also, if you want to make in-app purchases, the game allows you to do so. And if you don't want that feature, simply turn it off in your setting. You will also see ads displayed in the game now and then during your gameplay process.
【Gamematch3's Review】
The game features a rather creative and intriguing theme that will definitely trigger players' interest. Players are given a great extent of freedom to conduct rebellious things and receive no consequences. However, the game is ads riddled and the screen might go dark after displaying an ad. The game can't be played offline so you have no choice but to continue to watch the ads online. Ultimately, though it does offer players a chance to experience the life of a bad student, it is not appropriate for kids and teenagers aged below 18 years old to try this game since it features appropriate content like sexual harassment and love affairs. Regardless of that, the game deserves a try for players aged above 18 years old. Hope you could enjoy the game and have a chance to find another possibility of your past life.

Android
Go to Google Play

iOS
Go to App store

Online Game
Go to Play Online Games
Good App Guaranteed:
The game download links are from the official download platform App Store and Google Play, safe and free of malicious plug-ins, please feel free to download.
New Games