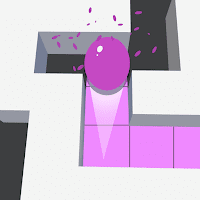 AMAZE!

20015
| | |
| --- | --- |
| Size : | 83.89 Mb |
| Version : | 3.6.0.1 |
| Updated : | September 12, 2022 |
| Developer : | Crazy Labs |
| | |
| --- | --- |
| Size : | 131.32 Mb |
| Version : | 3.6.0 |
| Updated : | September 12, 2022 |
| Developer : | Crazy Labs |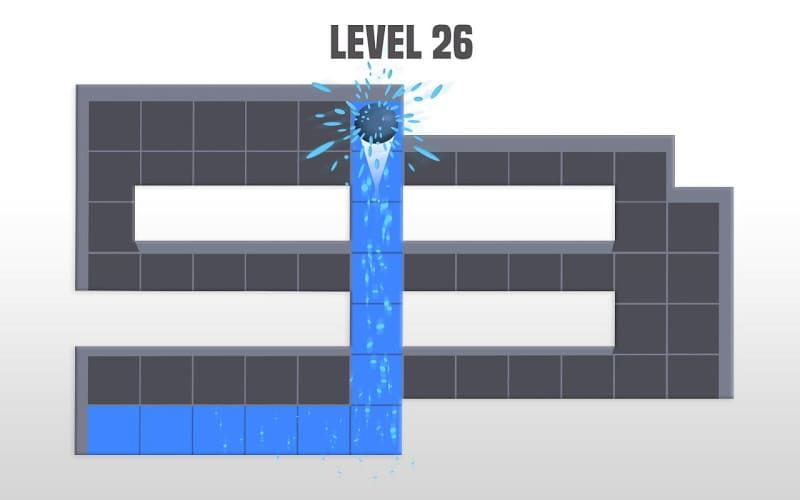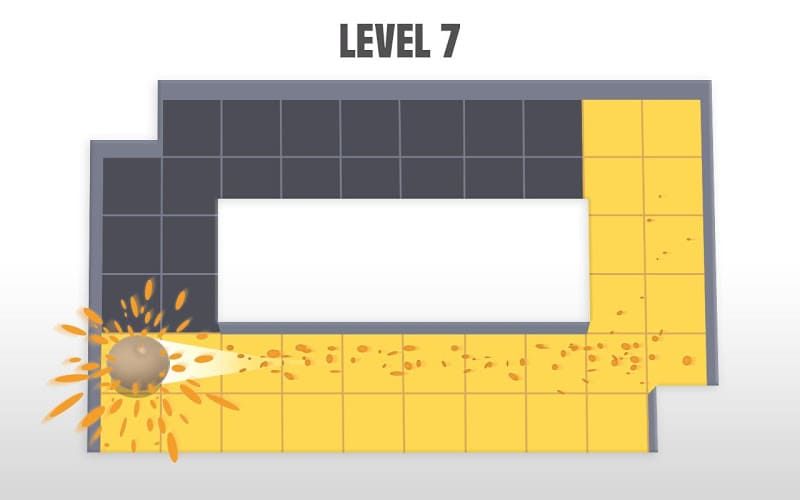 YouTube Game Play Mobiles
(Fans 8280 )
AMAZE! - Gameplay Walkthroug - Levels 1-100

86

34
REVIEW
First of all, the advantage of the game is obvious, that is it has its own characteristics. The overall graphics of AMAZE is very simple, there are no dazzling background colors, and the setting of level fonts is also very refreshing. The layout of the maze in the game is composed of dark and light gray, matched with a white background, which is elegant and generous. In addition, balls of different colors roll out patterns of different shapes in various mazes, depicting various mazes. This kind of bold and unrestrained shape is still very pleasing to the eye when playing games.
The second point is that since there are so many ways to play, and it still takes more time to operate, then this can also exercise your brain and it will test your control ability. Rich scenes can also bring you a different visual experience and avoid fatigue. As for the operation, the player will use the rolling ball to roll back and forth in the maze of each level, and paint every square in the maze under the premise that each square only passes once. Based on this point alone, it is still more attractive for players to come and challenge.
On the whole, if you have been in contact with this type of game, you will know its difficulty. If you have not been in contact with it and think this kind of game is very simple, you can try it at once. Of course, if you are interested in maze paint puzzles,then you can't miss AMAZE!
How to play
【One Sentence Introduction】
AMAZE!, a hypercasual but puzzle game with open-and-shut gameplay as well as minimalist graphics to help you release all your stress, is waiting for you to play!
【Gamematch3'sRecommend】
Developed by Crazylabs LTD, AMAZE! is a hypercasual game in the genre of one-stroke drawing which requires players to control a ball stained with paint rolling back and forth through each level of the maze with the aim of coloring every square in it, yet each square in the maze can only be rolled and colored once. In other words, if you want to succeed at each level, you have to carefully and strategically plan your route of the ball rolling to ensure that you can fill every square in the maze at once. However, If your ball does not fill all the squares with paint or passes over a square more than once after the whole journey, it indicates that you failed in this level. It may not seem difficult to you, but do remember that each move of your ball is in a straight route, that is, from the beginning of the path to the end, which means there is no opportunity of turning back or regretting every time it moves. Don't assume that it sounds too difficult for you to master. As a casual game, AMAZE! is surely friendly to players who want to release stress or who are inexperienced. The initial levels are set to be quite easy to get started if you are a starter, where the maze is shaped like a simple rectangle with no need for you to trouble planning a suitable route carefully. Yet as you progress through more and more levels, the maze becomes irregular and twisty. So as you can see here, its progressive difficulty setting allows the player to quickly learn the gameplay and gradually improve their strategic thinking and ability. In addition, AMAZE! doesn't require much of your effort to engage in it, as you can easily control the ball simply with a swipe or tap of your screen. It's also worth mentioning that the game allows you to play offline, in other words, you can have the enjoyment of filling various shaped puzzles with all kinds of colors anywhere, anytime
【Gamematch3'sReview】
As a hypercasual and puzzle game, AMAZE! has attracted a large number of players around the world and has been downloaded and played more than 10 million times. It brings its players a brand new experience with its minimalist graphics, striking colors, as well as its simple controls. With clear font and simple layout as well as its elegant background color of white and gray, the minimalist picture makes AMAZE! stand out from the crowd of other casualgames. In spite of the maze's modest color, the ball in each level and the path it travels through will be colored variously and strikingly to add a bright visual effect and highlight the point of the game. More importantly, its gameplay is so simple and easy to master that players can pass any level simply through mapping out a suitable path in their mind and following it by swiping or tapping your screen to control the ball, which makes the game extremely accessible to players of all ages.

Android
Go to Google Play

iOS
Go to App store

Online Game
Go to Play Online Games
Good App Guaranteed:
The game download links are from the official download platform App Store and Google Play, safe and free of malicious plug-ins, please feel free to download.
New Games