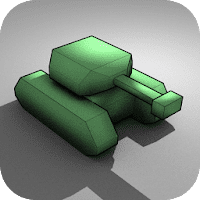 Tank Hero

10007
| | |
| --- | --- |
| Size : | 10.38 Mb |
| Version : | 1.5.13 |
| Updated : | October 25, 2022 |
| Developer : | Siege Camp |
| | |
| --- | --- |
| Size : | 16.77 Mb |
| Version : | 1.1.5 |
| Updated : | October 24, 2022 |
| Developer : | Siege Camp |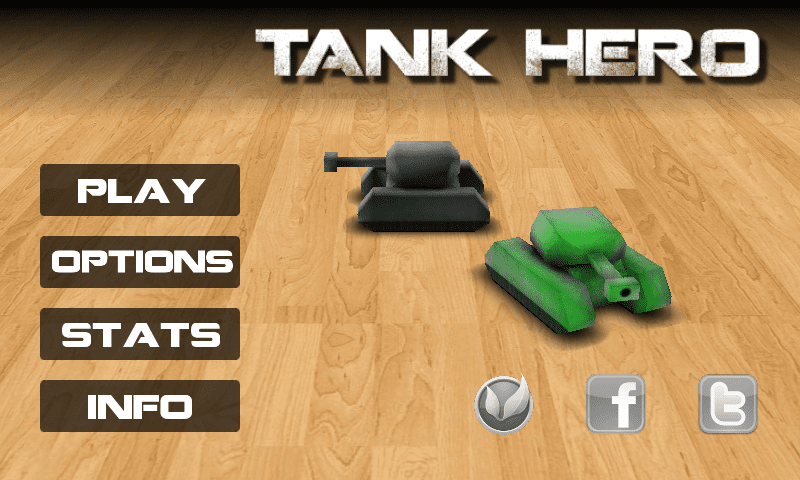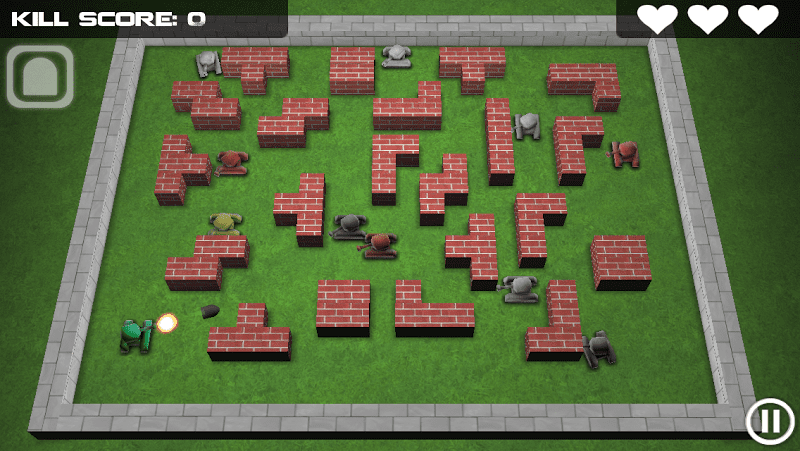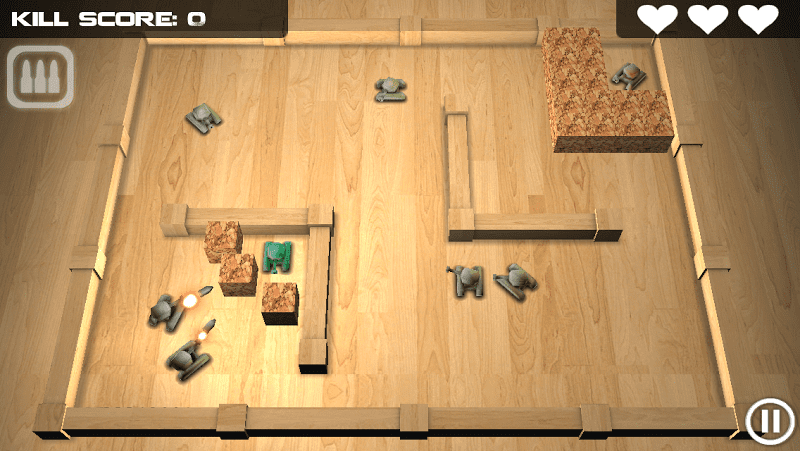 YouTube Game And Gamer
(Fans 2000 )
Tank Hero gameplay #1

27

7
REVIEW
Tank Hero is a very casual 3D battle tank game with very simple mapping materials and a scene layout similar to classic tank battles. In the game, players can control the tank to blast the enemy, there is a very special setting in this game, the player's tank shells will bounce back when they hit the wall until they hit the opponent. The angle of this game is very important to grasp.
In "Tank Hero", players can also buy various different tanks and shells. Different tanks attack in different ways, some are single shot shells, and some are scattered guns, the war effect is still very real.
The goal of the game is simple, you need to drive your small tank to attack the enemy on a confined battlefield. High-quality graphics, a large number of battlefields, and two different game modes make Tank Hero absorbing.
At the same time, Tank Hero does have some unique gameplay, but there are two obvious drawbacks to this gameplay: one is that it feels like it's forced to be designed to use some of the phone's features, and the other is that the Android ecosystem is confusing and compatibility is a big issue.
How to play
【One Sentence Introduction】
Want to drive a tank with a variety of advanced weapons to roam the battlefield and eliminate all your enemies? Come and play this exciting combat game: Tank Hero.
【Gamematch3'sRecommend】
Developed by Clapfoot, Tank Hero is an action vehicle combat game which requires players to battle against all the cunning enemies by controlling a tank with cannons, heat seekers and howitzers and finally become a tank hero. If you are passionate about combat shooting games or a big fan of the tank, you'll find Tank Heroan excellent choice.As a casual game, Tank Hero is surely friendly to players who take no interest in playing complex or laborious games. The gameplay is really easy to get started and your only goal is to drive your tank and devastate all the enemies in arenas. In order to keep you immersed in its realistic and thrilling fights, Tank Hero doesn't have too complex controls in case you may consider it confused or complicated. By simply sliding the virtual joystick on the left of your screen and tapping either place on your phone, you can move your tank and concentrate your fire without the slightest effort, which enables you to destroy all your enemies' resistance. Moreover, Tank Hero also offers different modes for a different types of players. For those who wish to have a more progressive experience can choose the Campaign mode which has more than 120 levels with a gradual increase in difficulty where you may confront more and more complex battlefields and powerful tanks in each successive level. The more levels you pass, the more complicated the obstacles and arenas will be, and the harder it will be for you to conquer. Survival here in Tank Hero means an endless mode, which requires you to meet enemies' attacks as well as lead off your own against waves of ever more tanks. Such constant flow of tanks will make you lose out to them eventually, yet you can still keep challenging yourself and breaking your survival record. More importantly, Tank Hero also allows you to earn coins every time you complete a level, which you can use to customize or upgrade your tank in the store, such as purchasing a high-speed one in the color of yellow or a heat seeker tank in black.
【Gamematch3'sReview】
As a casual and action game, Tank Hero has attracted a large number of players around the world and has been played more than 10 million times. With a simple but easy-to-play interface, the graphics of Tank Hero adopts a 3d art style, where all elements, including tanks or obstacles, are stereo and exquisite. Whether opening fire or being destroyed, its visual effects are so smooth and vivid that bringing players an extremely immersive experience. In addition, unlike other shooting games, Tank Hero requires you to do more than just drive tanks and attack, meanwhile, your strategic thinking and techniques play an equally important role. For example, the ability of timing the fire properly and calculating the path of a projectile bouncing off a wall as well as deft moving. After playing it, not only you are able to relieve stress, but your strategic thinking and skills are fully exercised.

Android
Go to Google Play

iOS
Go to App store $0.99

Online Game
Go to Play Online Games
Good App Guaranteed:
The game download links are from the official download platform App Store and Google Play, safe and free of malicious plug-ins, please feel free to download.
New Games