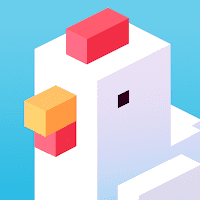 Crossy Road

20009
| | |
| --- | --- |
| Size : | 88.08 Mb |
| Version : | 4.11.0 |
| Updated : | October 13, 2022 |
| Developer : | Hipster Whale |
| | |
| --- | --- |
| Size : | 127.66 Mb |
| Version : | 4.10.0 |
| Updated : | January 27, 2022 |
| Developer : | Hipster Whale |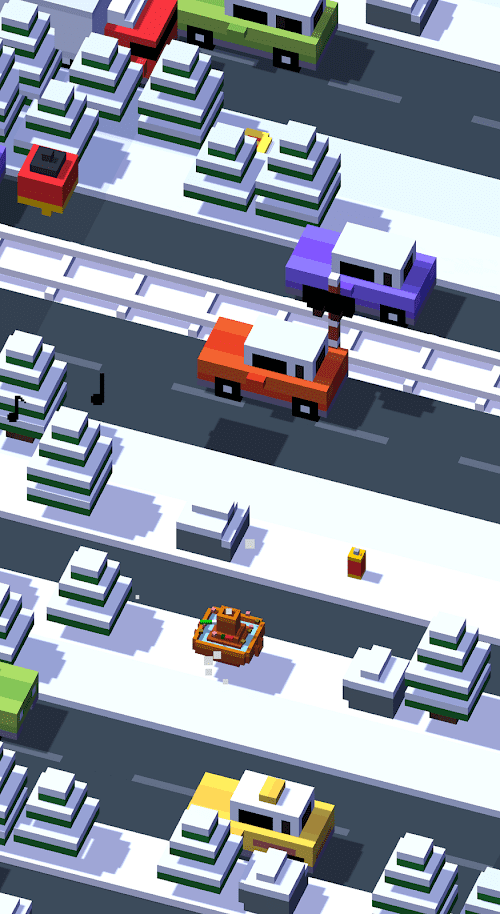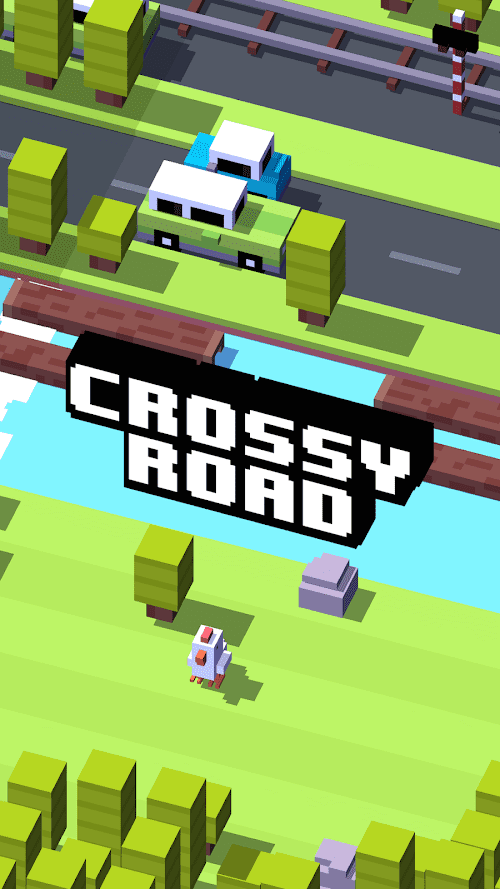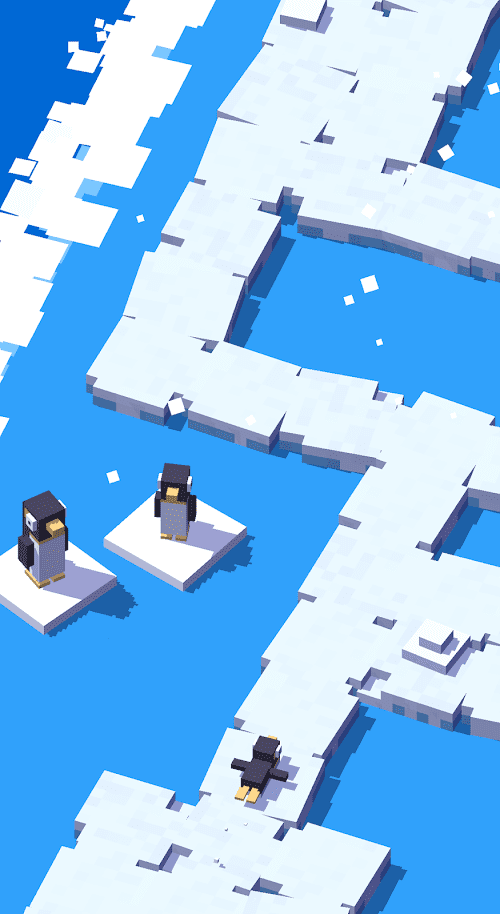 YouTube GoGy Games
(Fans 290000 )
Crossy Road Full Gameplay Walkthrough

103

34
REVIEW
The first advantage of the game is that it leaves the choice to the player. Crossy Road as a free game, you don't have to worry that it will have value-added services like some other mobile games. In other words, if you want to pass the level faster and more excitingly, you can also pay to unlock the character, but similarly, you can also choose to watch a short video to get extra rewards, which will speed up the unlocking of the character. Of course, you can also play the game step by step by yourself.
The second point is that the gameplay of Crossy Road is very simple, and there are many interesting characters in it. Of course, players need to reach a certain level to unlock fixed characters. At the beginning of the game, the player can manipulate a grid-shaped chick, make it jump continuously by clicking on the screen, move forward from bottom to top, cross traffic, rivers, railways. If the chick is accidentally killed by a car, falls into the river and drowns, or is caught by an eagle because it stays too long in the green belt, you also fail. Simple but fun is also the highlight of this game.
On the whole, each level in Crossy Road has a unique task and content, where you can enjoy very unique settings and complete the challenge within the specified time. Players who want to pass the time must not miss this game.
How to play
【One Sentence Introduction】
Start your exciting shuttles among the rushing traffic in the pixel world by being a cute mascot, all in this arcade game: Crossy Road.
【Gamematch3'sRecommend】
Developed and published by Hipster Whale, with the inspiration from the old joke "Why did the chicken cross the road?", Crossy Road is an arcade game featuring an 8-bit graphic style that requires players to get high scores by navigating endless cars-flowing roads, deftly dodging obstacles and cars to get as far as you can. If you are a game player who is fond of8-bit minimalist pixel styleor endless arcade games, then there will be a no better option than playing in Crossy Road here.In this game, it's not only the graphics that are minimalist, but the gameplay is also easy for players to get started and have enjoyment as soon as they play it. With the objective of moving forwards as far as possible, you are allowed to control a small square-shaped mascot by tapping or swiping the screen. Along the way you advanced, there will be plenty of obstacles, including rivers, trees, speeding cars and trains. In order to go over these obstacles, you must cross them at the right time and on the appropriate path to ensure your survival. In addition to being aware of obstacles along the way, it is also essential for you to make sure your mascot doesn't stay in a place for too long or move too far, otherwise an eagle will fly over and grab your animal, thus resulting in this level's failure. Every time your little mascot successfully moves forward a line means that you successfully score a point, the more lines you advance, the more scores you will get. Besides being able to score points, Crossy Road also sets up some coins along the player's path, which can be collected and used to unlock other new mascots. However, since the location of these coins can often be tricky, do make sure you go collect these extra rewards on the basis of being able to avoid dying, or your loss will outweigh your gain. There is one thing to note that every time you enter Crossy Road, its road is randomly generated and the obstacles irregularly appear, adding to the game's uncertainty and excitement.
【Gamematch3'sReview】
As ahopping arcade game, Crossy Road has attracted a large number of players around the world and has been downloaded and played more than 200 million times since it was released. The minimalist 8-bit pixel style makes it stand out from the crowd of other arcadegames, with creative and refreshing graphics that can both evoke nostalgia in the older generation and arouse the interest of the new generation of players. Although the gameplay is simple and easy to master, the game still enables players to unlock different mascots by accumulating more points and collecting more coins throughout every level rather than controlling the initial chicken mascot all the time, which enhances your game experience with a sense of challenge and mission. If it is difficult for new players to collect a lot of coins in a short period of time, Crossy Road also provides ways for you to unlock your favorite mascots, including recharging, watching ads, completing tasks and collecting a certain amount of coins every few hours. Clearly, Crossy Road gives its players a full range of choices, rather than letting you be dominated.

Android
Go to Google Play

iOS
Go to App store

Online Game
Go to Play Online Games
Good App Guaranteed:
The game download links are from the official download platform App Store and Google Play, safe and free of malicious plug-ins, please feel free to download.
New Games