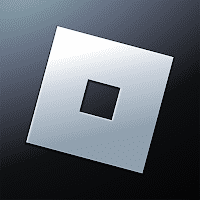 Roblox

40000108
| | |
| --- | --- |
| Size : | 163.58 Mb |
| Version : | 2.548.523 |
| Updated : | October 13, 2022 |
| Developer : | Roblox |
| | |
| --- | --- |
| Size : | 268.52 Mb |
| Version : | 2.548.523 |
| Updated : | October 13, 2022 |
| Developer : | Roblox |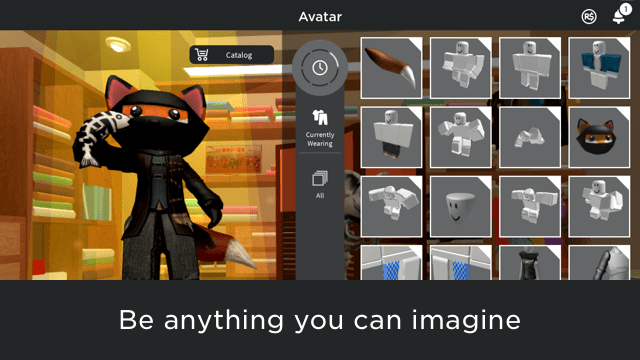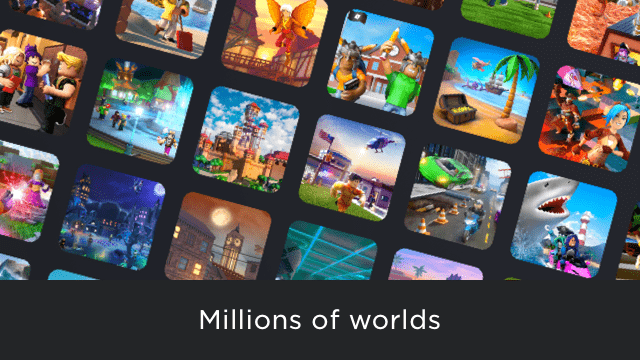 YouTube Geoffrey James
(Fans 65600 )
Top 10 BEST New Roblox Mobile Games - (2022)

1087

273
REVIEW
The first point is that the game has the advantage of having a wide variety of games, and the creators can play freely according to their imagination. Butbecause this is a platform that allows creators to give full play to their imagination, resulting theuneven quality, some inexperienced or limited imagination creators to create the game, which may beboringor confuseto the player. But some professional producers will be much better, they will come up with some new tutorials.
The second point is that there are no restrictions between iOS and Android, however, the way to add friends is too troublesome.The game can be logged in at any time on both ends, which means that today I can play on my Androidmachineand tomorrow I can continue to play on my iOSmachine as well. But there are some flaws in adding friends, that is, if you are playing in the room, your friends outside the room to add you, you must exit to agreeyour friends.
Robloxis generally a good game platform, it allows creators to give full play to their imagination, giving good creators a lot of space and platform, but also allows players to fully feel the whims of some high-quality creators, so as to feel the fun of the game itself.
How to play
【One Sentence Introduction】
Join the virtual universe of Roblox and start an adventure with your friends as a global community!
【Gamematch3's Recommend】
As a battlefield and action game, Roblox requires both teamwork as well as individual wisdom and strategic thinking. By taking participating in the battle with millions of other players from all around the world, you will be greeted by infinite possibilities as well as immersive experiences together with the global community to which millions of players are belonging to. Share special moments with your friends and deepen your friendship with teamwork as well as hard work. To enjoy the game requires players to register an individual account in the first place. If you already have an account, simply log in with your preset account name and password. Embark on the epic adventure and compete against enemies with your buddies. If you don't really intend to make this game a fierce competition but a platform for socializing with people worldwide, the game could also provide you with an excellent chance for you to interact and chat with your old and new friends online. The community attempt to create communal memories together. The game allows players to fully explore every corner of the virtual world and support cross-platform activities, including enabling players to interact with players using different digital devices like laptops, mobile phones, Xbox, etc. When you begin the game, try to customize your characters according to your favorite style. Put on a stylish hat and dress in fashionable shirts, as well as make special faces. Since the catalog of items for decorating the avatars is expanding continuously, you can freely explore unlimited possibilities for your character's looks. The game supports players to send private and group messages to each other and talk with people all around the world. Lastly, it contains in-app purchases.
【Gamematch3's Review】
Roblox is an excellent battle game regarding its socializing features that allow players to interact with not only their acquaintances but also strangers. Players can send messages to the group or start a private chat with a specific player. All the before-mentioned features enable players to socialize and make new friends across the globe. The game also supports a cross-platform gameplay experience so players don't need to worry about being unable to interact with players using different digital devices. The graphics are well-designed and the visual and audio effects are amazing and enjoyable for players. However, despite its strengths, the game still contains some bugs waiting to be fixed like the prerequisite of Wi-Fi connection and the constant crashes. To make players enjoy the game, even more, developers should pay further attention to the technical glitches of the game and fix them as soon as possible. Generally speaking, Roblox could provide players more chances to interact with each other and create a happy global family together. We hope that all players could find their own suitable place in this global community made up of millions of people.

Android
Go to Google Play

iOS
Go to App store

Online Game
Go to Play Online Games
Good App Guaranteed:
The game download links are from the official download platform App Store and Google Play, safe and free of malicious plug-ins, please feel free to download.
New Games