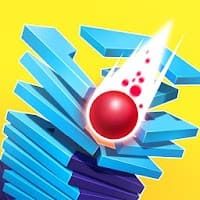 Stack Ball 3D

10019
| | |
| --- | --- |
| Size : | 44.04 Mb |
| Version : | 1.1.27 |
| Updated : | August 6, 2022 |
| Developer : | Azur Interactive Games |
| | |
| --- | --- |
| Size : | 157.75 Mb |
| Version : | 1.1.4 |
| Updated : | November 5, 2021 |
| Developer : | Azur Interactive Games |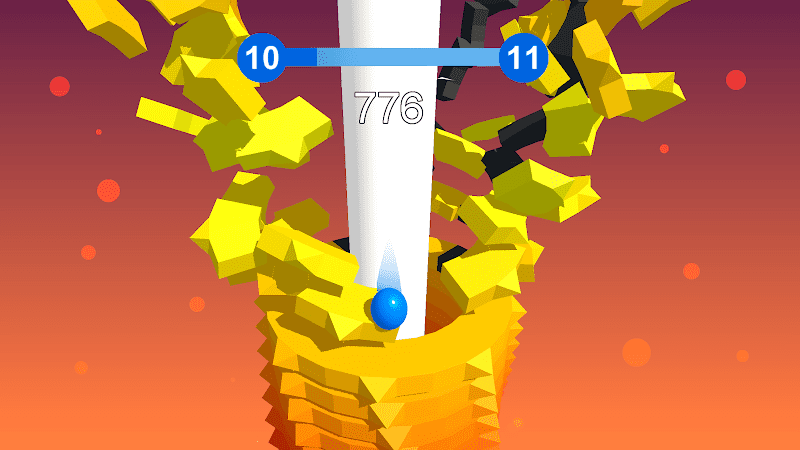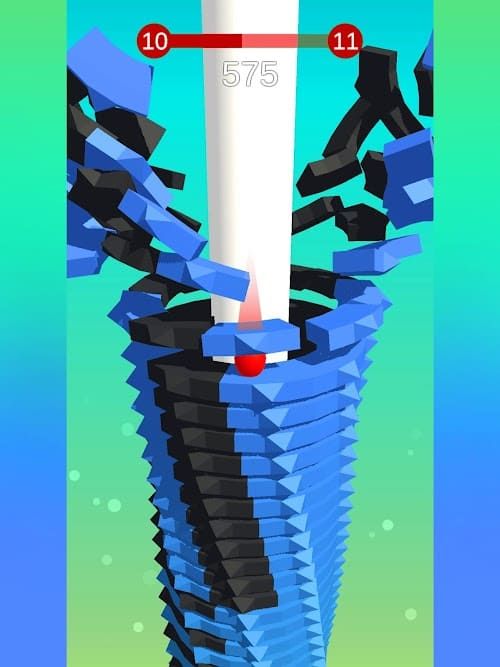 YouTube NOOB vs PRO vs HACKER - Stack Ball

67

25
REVIEW
The first advantage of the game is that it has a very unique task system with high playability and freedom. The game provides a portal system, which provides players with the opportunity to earn more money, and has extremely high playability. In addition, there are rich map resources so that players will not feel bored because the map does not change during the game, and precisely becausethe map is vast, players have more choices, such as the option to finish the game quickly, or the option to earn more coins.
The second point is that this is a casual level-break adventure mobile game that carefully develops stacking and collecting gameplay. Players need to use their ingenuity to complete the task of stacking and building bridges in the game. In addition, the cartoon game graphics is more healing and playable. There are also super multiple props can help you pass the level smoothly.
Overall, the operation of Stack Ball 3D is not so complicated, just use your fingers to increase the speed of the ball, don't break or touch the black stacked balls. Replace the stacked balls with fireballs when tapping continuously to help your balls reach the bottom of the tower. Various unexpected traps with different trigger effects make you hard to guard against.
How to play
【One Sentence Introduction】
Stack Ball 3D, a hypercasual game with open-and-shut gameplay as well as immersive graphics to help you release all your stress, is waiting for you to play!
【Gamematch3'sRecommend】
Released by AICASUAL AZUR GAMES, Stack Ball 3D is an arcade falling game in which players control a small ball falling from the air with the purpose to smash all the rotating platforms composed of various colors and finally reach the bottom to pass the level. If you are an avid casual game enthusiast and passionate about all kinds of small ball games, you'll find Stack Ballan excellent choice.Clearly, as a casual game, Stack Ball is surely friendly to players who take no interest in playing complex or laborious games. The gameplay is really easy to get started and your only goal is to smash all the platforms that the ball is hopping on until reaching the bottom. However, this doesn't mean that you can beat the level by simply controlling the ball's random jumps. Each level has a black area where doesn't allow your ball to fall. Once hits this area, your ball will split into pieces and you will have to replay the level from the beginning. So, try to avoid running into these dark areas as much as possible! However, even the untouchable black parts are no match for the ball into crazy speed mode. In other words, there are two modes for players to choose from which they prefer: falling at full speed or hopping and waiting for the right moment. Besides its easy but fun gameplay, it is also a good time killer as you can pass several levels within minutes. In addition to the speed of the ball being noteworthy in Stack Ball, the layers of platforms will change in color and shape as you pass each level, but with one similarity: rotating platforms with black parts threatening you. The more levels you pass, the more tricky the untouchable black areas will be arranged, and the harder it will be for your ball to reach the bottom. So, strategically choose your playing style!
【Gamematch3'sReview】
As a hypercasual and entertaining game, Stack Ball has attracted a large number of players around the world and has been downloaded and played more than 100 million times. There is no tutorial in it, which means that anyone can learn how to play the game quickly and easily. With a simple but easy-to-play interface, the elements of the game are brightly colored and the dynamic graphics are really vibrant. Compared with other casual games in the same genre, the game's dynamic 3D effects as well as its single-player setting can make you more immersed in it. It's worth noting that Stack Ball is completely free for all ages, but you'll probably get a ton of ads when you play it. Sometimes these ads are vital to you, for instance, when you fail a level, you can watch the ads to get a chance to continue instead of having to start all over again. In other cases, however, a flood of ads may result in mistakenly click-in, which can be very troubling. Fortunately, this can be solved in two ways: shutting down the network stops ads from loading, or pay to stop advertising forever.

Android
Go to Google Play

iOS
Go to App store

Online Game
Go to Play Online Games
Good App Guaranteed:
The game download links are from the official download platform App Store and Google Play, safe and free of malicious plug-ins, please feel free to download.
New Games