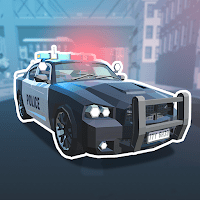 Traffic Cop 3D

20022
| | |
| --- | --- |
| Size : | 201.33 Mb |
| Version : | 1.4.8 |
| Updated : | October 14, 2022 |
| Developer : | Kwalee |
| | |
| --- | --- |
| Size : | 352.67 Mb |
| Version : | 1.4.8 |
| Updated : | October 14, 2022 |
| Developer : | Kwalee |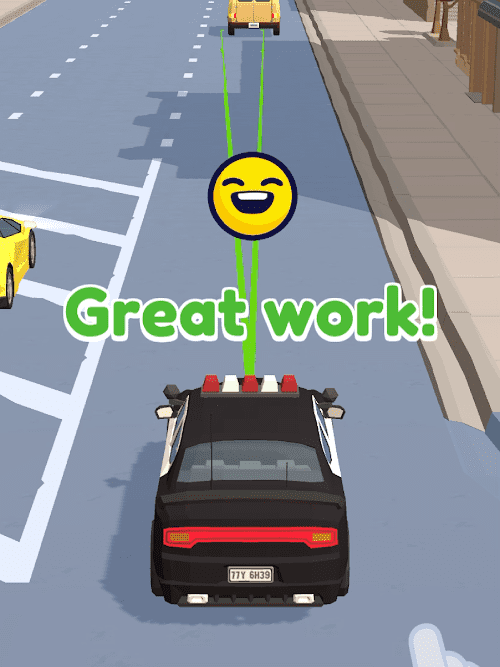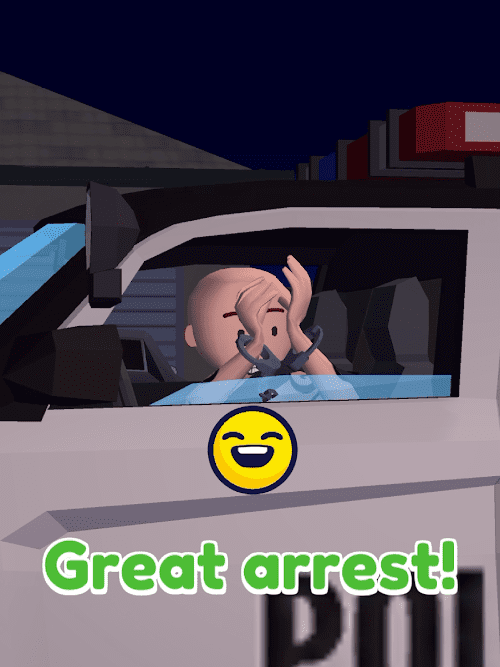 YouTube Pryszard Android iOS Gameplays
(Fans 1230000 )
Traffic Cop 3D - Gameplay Walkthrough Part 1 All Levels 1 - 9 (Android,iOS)

58

50
REVIEW
The first advantage of the game is that it brings more new racing modes and gameplays to the players. As a traffic police simulation game, Traffic Cop 3D allows you to freely find the way of adventure that suits you. At the same time, players can also experience novel combat modes and gameplay in Traffic Cop 3D, bringing you more novel choices. Every player can also continue to start their own adventure here, and there are more challenges waiting for you.
The second point is that the humanized setting of the game itself, for example, the game provides a variety of methods such as release, fine and detention, and you can judge according to your own preferences. From this level, this is unmatched by other games. The novel operating experience will bring you more rewards, and what you have to do is to use the existing means to release the legal citizens who appear during the inspection process, and for those users who violate laws and regulations, you need to make corresponding judgments based on the specific violation content.
As a whole, Traffic Cop 3D has excellent performance in terms of game flow, detailed experience, and richness of content, which is why this game has always been sought after by everyone.
How to play
【One Sentence Introduction】
Fulfill your childhood dream of being a righteous traffic police officer against criminals by cruising through the streets and pursuing illegal drivers!
【Gamematch3'sRecommend】
Have you ever dreamed of being a traffic policeman after growing up? Do you want to experience the responsibility and fun of being a traffic cop on highway patrol? Here in Traffic Cop 3D, your dream above can all be achieved. Developed by Kwalee Ltd, Traffic Cop 3D enables players to play as a heroic police officer in the city, with the duty of driving a police car on the highway to inspect the information of passing vehicles and drivers, who will be released if legal or be punished if illegal according to your judgment. Unlike other casual cop-playing games, players in Traffic Cop 3D are no longer stuck in a rut waiting for criminals to appear before taking enforcement action. Instead, you are allowed to navigate a sea of traffic to determine who has violated the law and give appropriate punitive measures. In terms of the gameplay, consisted of three parts, Traffic Cop 3D comes with enjoyment as well as uncertainty. It firstly requires you to identify suspicious vehicles based on your professional intuition and experience, after that, chase them and scan their license plate. Based on the scanning result determine whether you should stop the driver, who could be law-abiding citizens or illegal thugs. Once you've chosen to pull the driver over, the game offers a variety of feedback options, including a release, a fine and an arrest, which you can judge as you like. Despite the game's humanizing settings, excessive or inappropriate penalties will still lead to failure. In addition to such engaging gameplay, the more right enforcement judgments and feedback you make, the ampler rewards you will obtain, which you can use to purchase new police cars or upgrade your alarm light and tires. With more than 5 million downloads across the globe, Traffic Cop 3D has gained in popularity among millions of players of all ages with its extremely easy-to-use gameplay and the setting that fills players with a sense of responsibility.
【Gamematch3'sReview】
In terms of practical game experience, Traffic Cop 3D has an outstanding performance no matter in the smoothness of the game, the embodiment of details, or the richness of the content. Itis also very realistic in the design and depiction of elementsin Traffic Cop 3D, such as the motion of swinging from side to side and the excitement of racing in pursuit of a car,which makesyoudeeply immersed in it. Additionally, instead of passively waiting for the appearance of crimes, it cleverly integrates the feature of proactivityinto the game, which better improved the sense of participation and game experience of players.More importantly, you need to be aware that Traffic Cop 3Dcontains a lot of ads, which can be confusing.However, it can be removed by subscribing to Traffic Cop 3D, which can also offer you an exclusive police dog companion and double earnings.

Android
Go to Google Play

iOS
Go to App store

Online Game
Go to Play Online Games
Good App Guaranteed:
The game download links are from the official download platform App Store and Google Play, safe and free of malicious plug-ins, please feel free to download.
New Games