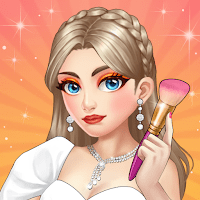 My Romance: puzzle & episode

1019
| | |
| --- | --- |
| Size : | Depends on the device |
| Version : | 2.7.6 |
| Updated : | October 10, 2022 |
| Developer : | Lunar Tracker |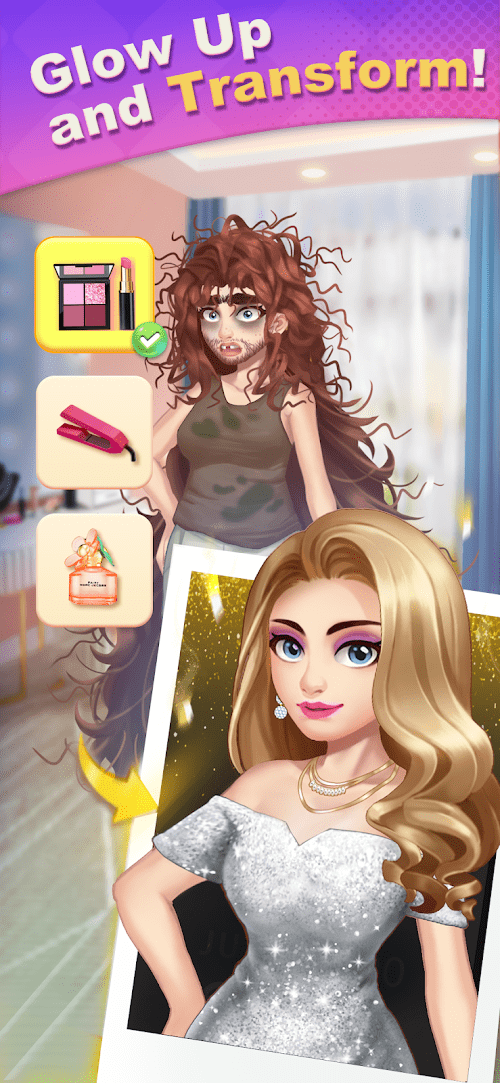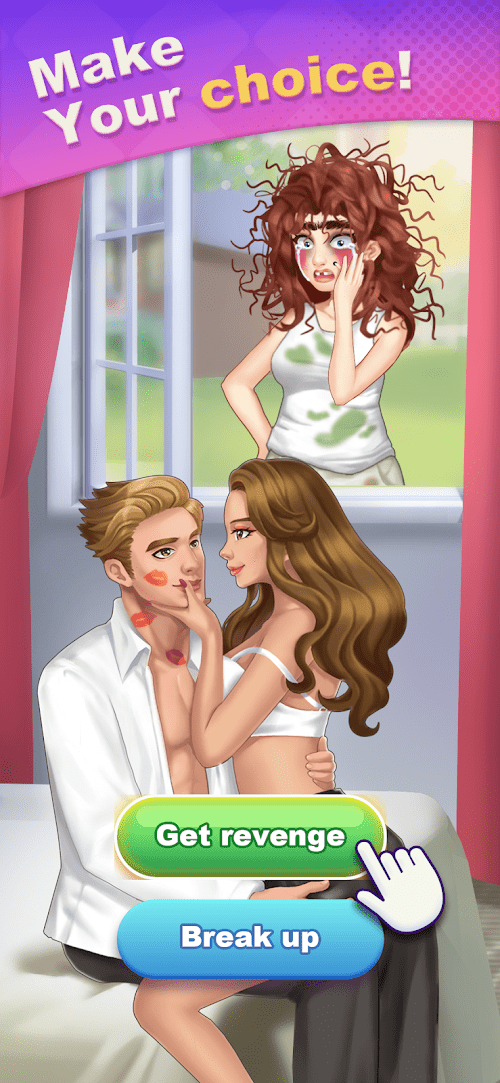 YouTube My Romance: puzzle & episode Gameplay Walkthrough #1 (Android, IOS)

96

45
REVIEW
The first advantage of the game is that this is a casual dress-up game that combines match-3 gameplay. Players can get more resources and props by eliminating them to help them complete the makeup design on different occasions. The gameplay is very rich and quite leisure, which is an essential way to kill time. With rich game scene changes, players can enjoy and experience the game at the same time.
The second point is that players are completely free in the game.You can start your fashion journey in the game and build relationships with your favorite characters. Of course, you can choose whether they are friend or foe. Beautiful love and interesting plot make you feel the charm of the game, so that you will not feel lonely. What's more, if you're a fashion makeover junkie who loves fun, dramatic romances, then this match-3 puzzle game with a romantic twist is sure to impress you. Try to solve challenging obstacles and addictive puzzles that will make a difference in your life.
On the whole, My Romance is a match-3 game with an interesting plot that will keep you entertained. If you are also a fan of dress-up games, you must not miss this game.
How to play
【One Sentence Introduction】
Enjoy the double fun of dress-up and match-3 within one single game--My Romance: Puzzle & Episodes.
【Gamematch3's Recommend】
My Romance: Puzzle & Episodes is both a dress-up and match-3 game featuring intriguing episodes of plots for players to get an immersive gameplay experience. You need to help the female character to regain her confidence after being betrayed by her boyfriend. The poor girl was ready to give her boyfriend a surprise by coming back earlier yet she found that her boyfriend was with another woman. You can choose to let her beg him to stay or leave him immediately. Throughout the gameplay, there are a variety of critical choices you are supposed to make, which will cast a huge influence on the follow-up development of the story. So be wise and choose the right option to help the girl grow stronger both physically and spiritually. To make the girl stand out from the crowd, you should assist her with dress-up, hairstyle, as well as make-up. Yet, to do those requires players to spend coins. To gather more coins, players will engage in rounds of match-3 puzzles and accomplish the task within limited steps. Once you achieve that, you will be rewarded with an according amount of coins. On further levels, you could even earn more coins and diamonds by watching ads. Watching ads is also useful when you want to unlock special items. Choose your favorite style for the character and dress up the girl from head to toe. Select the most suitable make-up style for her and match her with the most stylish high heels. You are the style designer for our heroine. Furthermore, you will find a series of episodes full of captivating plots and twists waiting for you to unlock as you level up. Enjoy watching the development of the story and see who you will meet and start a romantic relationship with. The last thing to note, the game is free of charge for players to enjoy yet it contains both ads and in-game purchases.
【Gamematch3's Review】
Boasting fantastic and high-quality graphic designs and character images, My Romance: Puzzles and Episodes entertain players with its excellent visual effects as well as engaging gameplay mechanics. Players can not only have fun by dressing the girl up with a wide variety of fashionable items and clothes but also enjoy the match-3 puzzles intersected in between. Though the game contains ads, the frequency of ads is acceptable and there are rewards of coins and diamonds for players. Also, the game features in-app purchases, so players who want more exclusive features and items can simply make purchases directly in the game. The story plot is immersive and fun to read. Therefore, it is definitely a good time killer for players to relax and have fun. Yet, the game takes some effort and time to play it well, so it is quite time-consuming. For players who simply want to have fun during their breaks, the game might be somewhat slow-paced for them.

Android
Go to Google Play

Online Game
Go to Play Online Games
Good App Guaranteed:
The game download links are from the official download platform App Store and Google Play, safe and free of malicious plug-ins, please feel free to download.
New Games