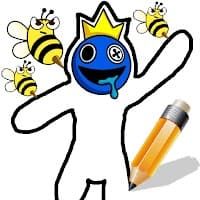 Save The Pet - Draw To Save

1022
| | |
| --- | --- |
| Size : | Depends on equipment |
| Version : | 0.2 |
| Updated : | October 3, 2022 |
| Developer : | OneSoft |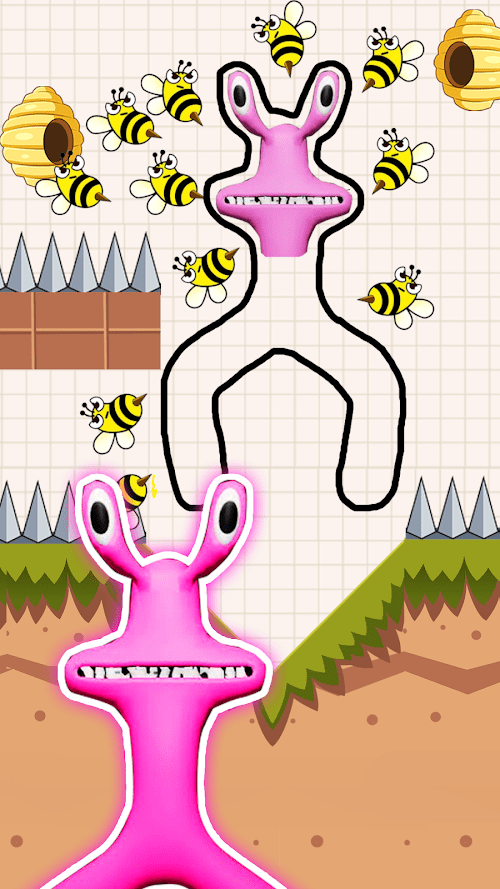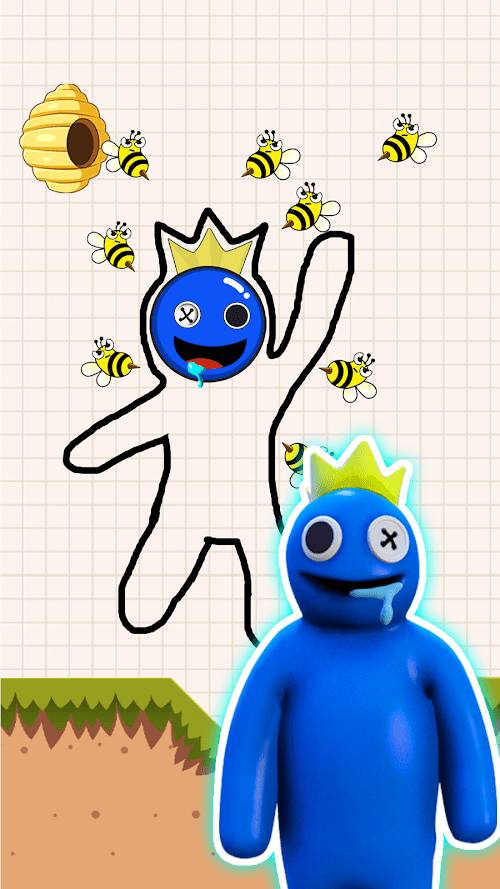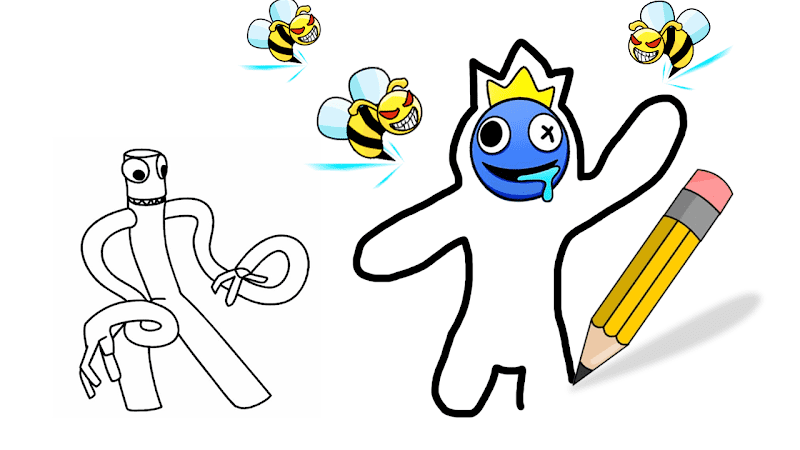 YouTube Pryszard Android iOS Gameplays
(Fans 1230000 )
Save The Pet Draw To Save - Gameplay Walkthrough Part 1 Tutorial Levels 1-23 Save Blue (Android, iOS

96

73
REVIEW
The first advantage is that the gameplay of this draw games is very simple. Unlike other casual puzzle games, you just need to draw lines with your finger and save your dog from dangerous bees. You need to protect your pet with a painted wall for 10 seconds, grab it and you will win the game. It's very friendly to novice players, and it's easy to start and get started with.
Next, the setting of the game content is very interesting and will not make you feel boring. Your pet is attacked by dozens of bees and you can save the pet by touching the screen and drawing a fun shape in the free puzzle game. You can save not only your pets, but other animals too. Of course, this game is quite a test of your brain and IQ.
Overall, you can draw all kinds of shapes according to your own preferences, or house buildings, or funny characters, or animation special effects, as long as you can achieve the purpose of protecting pets, you are free to form your own faction. If you've ever been a fan of online games, then please don't miss Save The Pets - Draw To Save.
How to play
【One sentence Introduction】
This game is a very classic puzzle elimination game. The main element of the game is a cute dog. So no matter the elderly or the children, they can get a lot of fun with this game.
【Gamematch3's Recommend】
This is a stand-alone mobile phone game with relatively small memory. This game is a game with a certain development IQ, and it is very healthy. There is no pornography or violence in it. It is more suitable for the elderly, adults, and children. In this game, players mainly use this drawing method to achieve the purpose of protecting dogs. Therefore, players can use their talent for drawing in this game, and draw what they are interested in according to the needs of the game. And because it is a stand-alone mobile game, it is more suitable for players to pass the time in their spare time, such as when waiting for a bus, when queuing, etc., to help players kill their time. So if you are a fan of drawing or puzzle games, then you must be very interested in this game. If you prefer various expressions of dogs, this game is also very suitable for playing.
The style of the game is very cute, and the colors inside are also very small and fresh, such as green grass, blue creek, red houses, cute puppies, cute litter boxes, seats in the park, etc. These fresh colors make it easier for players to immerse themselves in the game and bring players a very good visual experience. The style of this game is a 2D graphic style. The background is a pure white bee, with yellow wings, a yellow body, and red eyes. Only a dog head will be more eye-catching. The dog head is a very funny emoji with a lot of dynamic emojis. The bees all look very turbulent and scary, and the expressions of the dogs are very funny and weird, bringing players a very funny experience. There are many levels in the game. In the relatively elementary levels, the difficulty of the game is relatively simple, but as more and more levels are cleared, the content of the game will be richer and the difficulty will be higher. The difficulty of the game is mainly reflected in the difficulty of matching and elimination. For example, the distribution of different elements is more complicated, so players must use their brains to complete the task. The scenes in the game are very eye-catching, and at the same time, the background music in the game is also very comfortable, mainly some relaxing pure music, so that gamers can better immerse themselves in the world of this game.
【Gamematch3's Review】
The main gameplay of this game is to protect the puppy from the poison of honey through the connection method so that the puppy can survive in a harsh environment. Players can give full play to their wisdom and subjective initiative in this game, for example, they can draw patterns of various shapes that they think are more suitable, or house buildings, funny animations, etc., to achieve the purpose of protecting dogs.

Android
Go to Google Play

Online Game
Go to Play Online Games
Good App Guaranteed:
The game download links are from the official download platform App Store and Google Play, safe and free of malicious plug-ins, please feel free to download.
New Games