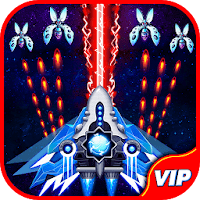 Space Shooter: Galaxy Attack

2017
| | |
| --- | --- |
| Size : | 136.31 Mb |
| Version : | 1.623 |
| Updated : | October 14, 2022 |
| Developer : | Onesoft |
| | |
| --- | --- |
| Size : | 282.98 Mb |
| Version : | 1.626 |
| Updated : | October 24, 2022 |
| Developer : | Onesoft |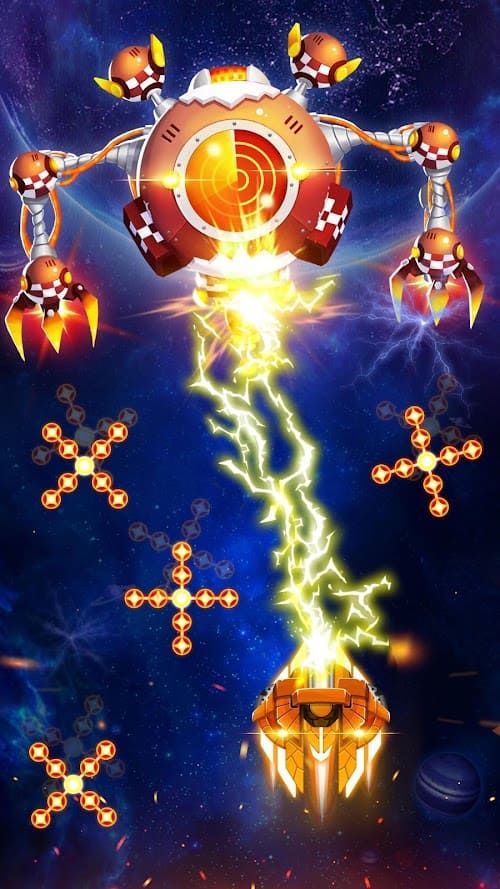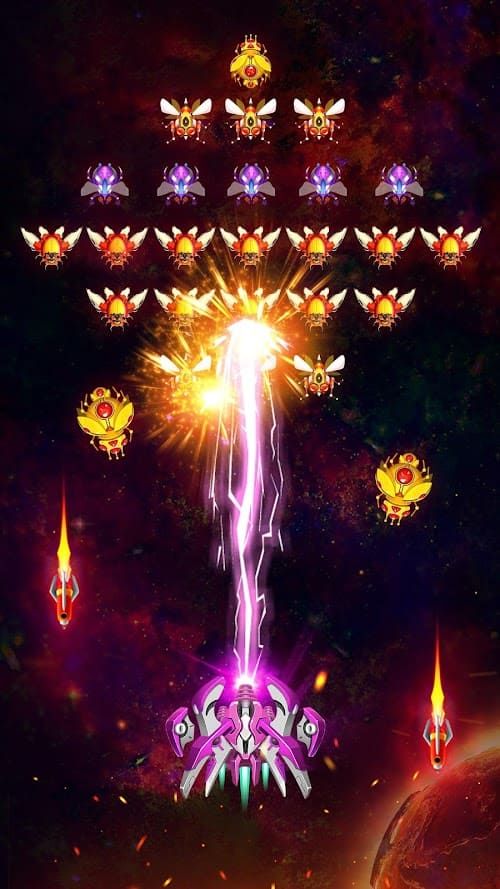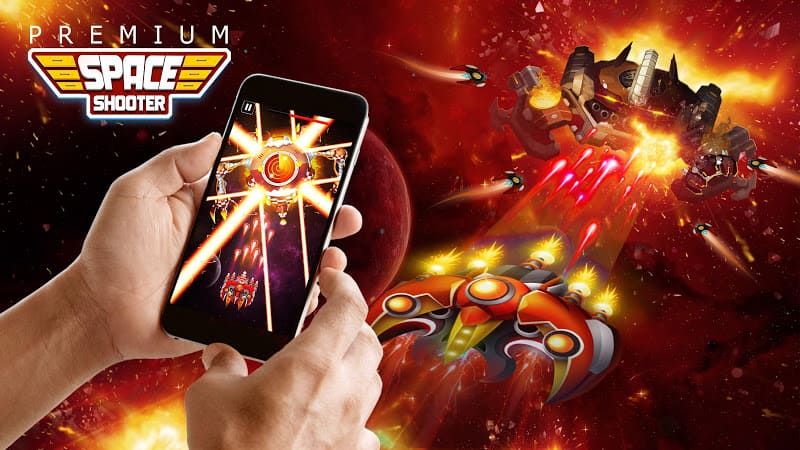 YouTube Space Shooter - Galaxy Attack Gameplay Android

75

27
REVIEW
Space Shooter Galaxy Attack is a fun game that simulates driving a spaceship in space to shoot, the battle scene is very exciting, a lot of combat spaceships are available for players to operate and shoot freely, you will face a lot of hostile aircraft in space. You can flexibly operate your plane to fly and shoot, reduce the damage to your plane and then defeat all the enemies.Here is recommended for players who like shooting and simulation games.First of all, there are many choice of roles, each role has a different way of playing, making you more exciting. Secondly, each battleship has different attack methods and dueling effects, and the open gameplay is paired with new gameplay tools and abilities. However, upgrading your ships is very difficult and very expensive. Unless you spend a lot of real money, upgrading your ships will only become very expensive and difficult. If you want to waste a lot of money to stay competitive, then this is the game for you. You can't beat anyone who spends money on power boats. Overall, this is a very cool and fun game. Space Shooter Galaxy Attackgives the player an immersive gaming experience.
How to play
【One Sentence Introduction】
Want to drive a spaceship with a variety of advanced weapons and devastate all the alien enemies? Come and play this exciting shooting game: Space Shooter: Galaxy Attack.
【Gamematch3'sRecommend】
Have you ever imagined being able to drive a galactic warship to roam freely in the universe and destroy all the invading enemies so as to protect the peace of the galaxy? If so, here in Space Shooter: Galaxy Attack, you are in for a real treat. Developed by ONESOFT, Space Shooter: Galaxy Attack is an action space-shooting game in which players will become the galaxy's last hope, piloting their battleship in the infinite universe and battling against a number of evil enemies through fierce shooting. As a casual game, Space Shooter: Galaxy Attack is surely friendly to players who take no interest in playing complex or laborious games. The gameplay is really easy to get started and your only goal is to steer and move your ship by swiping the screen to deftly dodge enemies' fire as well as to change the direction of your ship's fire. In order to keep you more immersed in its thrilling but exciting fights, Space Shooter: Galaxy Attack doesn't have too complex controls in case you may consider it confusing or complicated. By simply sliding your screen, you can steer your ship and concentrate your fire without the slightest effort, which completely frees your hands and achieves its purpose of stress-relieving. Moreover, it not only has tons of levels waiting for you to strategically challenge through, but also allows its players to match up online with players from around the world in real-time. There are also incentive coins and gems to be collected by you, which can be used to level up or purchase ships with more advanced weapons, allowing you to battle against more powerful alien invaders. Don't assume that there is nothing you can do except pilot your ship. The more levels you go through, the more powerful your enemies will be, and the more you need to choose the suitable ship to fight and use the proper strategy or powerups to assist you to fend off the boss' attacks. It is worth mentioning that, different from the common shooting games, Space Shooter: Galaxy Attack also supports players to merge two of their ships into one warship, which will realize and combine the power and function of the original two ships in one.
【Gamematch3'sReview】
As a casual shooter game, Space Shooter: Galaxy Attack has attracted a large number of players around the world and has been played more than 50 million times. With a simple but easy-to-play interface, whether your weapon is lightning or bullets, its visual effects while firing are so smooth and vivid that bringing players an extremely immersive experience. What's more, one of the notable things is that it is also rich in its content, especially its spacecraft. The game features more than 60 different warships, each with a different attack style and battle effect, giving players an open gameplay and a wide range of selections.

Android
Go to Google Play $0.99

iOS
Go to App store

Online Game
Go to Play Online Games
Good App Guaranteed:
The game download links are from the official download platform App Store and Google Play, safe and free of malicious plug-ins, please feel free to download.
New Games