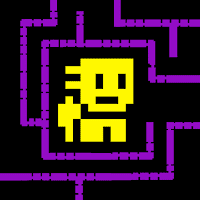 Tomb of the Mask

20018
| | |
| --- | --- |
| Size : | 79.69 Mb |
| Version : | 1.10.5 |
| Updated : | September 6, 2022 |
| Developer : | Playgendary |
| | |
| --- | --- |
| Size : | 274.74 Mb |
| Version : | 1.10.5 |
| Updated : | August 30, 2022 |
| Developer : | Playgendary |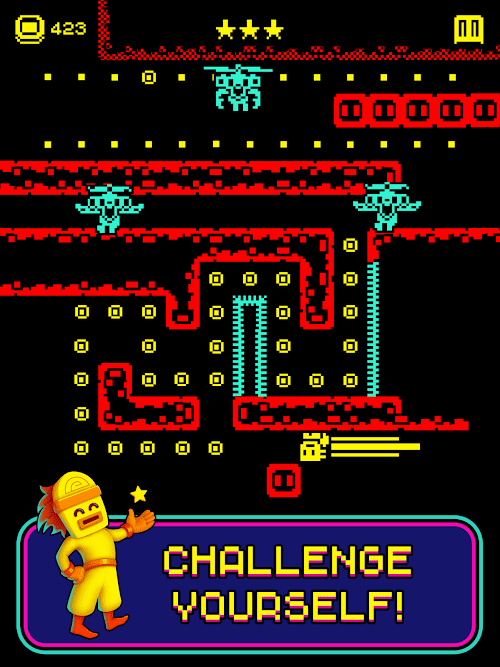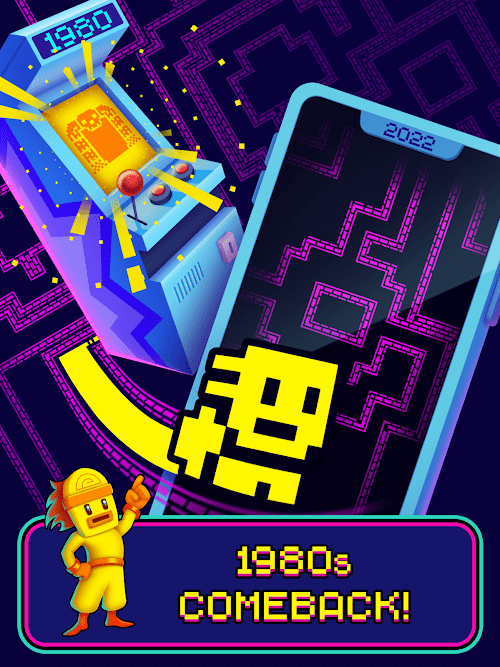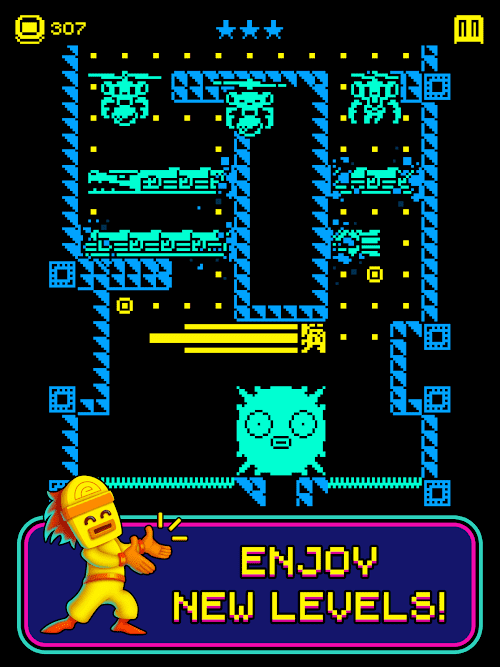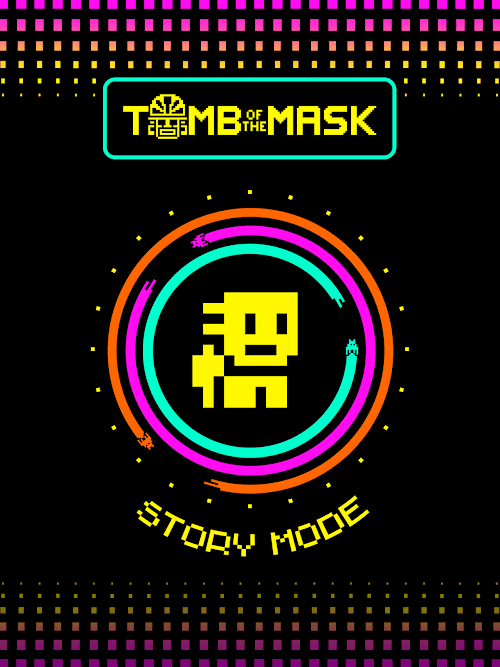 YouTube IGV IOS and Android Gameplay Trailers
(Fans 242000 )
TOMB OF THE MASK (PLAYGENDARY) - Gameplay Walkthrough Part 18 Level 196 - 200 Final Level

46

43
REVIEW
The first advantage of the game is that it uses an endless mode instead of the traditional set level. In the endless tomb, all the player has to do is to move as far as possible. There is an upgrade and coin system in the game, and appropriate rewards will be given according to the player's performance during the game. It is worth mentioning that the mask in the title actually refers to the various characters in the game that need to be unlocked after the player meets the two conditions of level and money. These characters will have some buffs to provide convenience for the player during the game.
The second point is that it is a fast-paced casual puzzle game, using classic pixel art style, the entire game interface is full of electronic arcade style, the gameplay is still simple, just rely on swipe to control the direction, but it still tests your hand speed and eyesight. In addition, the game contains a large number of levels, the main theme is to collect coins along the way, avoid hidden traps and obstacles, and also provide many mask styles with unique abilities, choose different masks to start an adventure in this mysterious tomb.
Overall, the game is very interesting and quite challenging. Tomb of the Mask provides an operating system that tests the player's skills. Every time you enter the labyrinth, the map is randomly generated, so every challenge will have a different experience.
How to play
【One Sentence Introduction】
Start your immersive and exciting adventures in a dungeon through wall-climbing, all in this puzzling action game: Tomb of the Mask.
【Gamematch3's Recommend】
If you are a game player who dotesonretro pixel style, then there will be a no better option than playing in Tomb of the Maskhere.It isa casual arcade gamethat requires players to hop and dash a safe way through the tortuousand endless labyrinth, where a variety of traps and enemies as well as game mechanics will come out. Different from other action-adventure games, Tomb of the Mask inherits the classic simple pixel style, which isnot onlynostalgic butits graphics and style remind youof the old school PC games.The minimalism style and charming graphics will ensure your screen is free of clutter, which enables you to be more immersed in the gameplay. While playing in Tomb of the Mask, every move matters as you will run into a battery of deadly traps and challenges among which a tiny mistake will result in the loss of your previous progress at this level. Don't assume that the game is too difficult for you to play. As you know, rewards come with danger. There are plenty of tasks waiting for you to complete in each level, as well as lots of yellow points and masks with the special ability to be collected to add to your score, through which you will gain a sense of accomplishment. What's more, Tomb of the Mask also offers different modes for different type of players. For those who wish to have a more immersive story experience can choose the stage mode which has exactly 550 levels with a gradual increase in difficulty where need you to make the right choice of path and stick to it, avoiding all traps and surviving as long as possible while defeating enemies. Arcade here in Tomb of the Mask means an endless mode, which requires players to move faster and advance as far as possible with the highest score as lava will keep flowing up from the bottom. As you can see here, no matter what type of player you are, you will always be able to find a suitable way to play in this game. So, come and get engaging gameplay and multiple game experiences just in one minimalist game now, all here, Tomb of the Mask.
【Gamematch3's Review】
As anaction and adventure game, Tomb of the Maskhas attracted a large number of players around the world and has been downloaded and played more than 100 million times since it has been released. The minimalist pixel style makes it stand out from the crowd of other adventure games, with simple and clear graphics that can both evoke nostalgia in the older generation and arouse the interest of the new generation of players. It's also very friendly to people who have never played an action-adventure game before as you will be taken directly to the tutorial at you first enter, where you can learn how to play each mode as quickly as possible, and in the stage mode, the difficulty of each level is progressive. However, it is worth noting that the game contains a large number of ads, although users can watch these ads to get the chance to revive or gain in-game props, too many ads may result in players' mistaken clicks.

Android
Go to Google Play

iOS
Go to App store

Online Game
Go to Play Online Games
Good App Guaranteed:
The game download links are from the official download platform App Store and Google Play, safe and free of malicious plug-ins, please feel free to download.
New Games