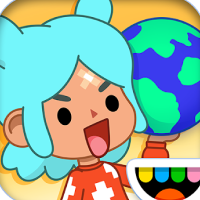 Toca Life World

10010
| | |
| --- | --- |
| Size : | 67.11 Mb |
| Version : | 1.49 |
| Updated : | September 5, 2022 |
| Developer : | Toca Boca |
| | |
| --- | --- |
| Size : | 813.90 Mb |
| Version : | 1.49 |
| Updated : | September 13, 2022 |
| Developer : | Toca Boca |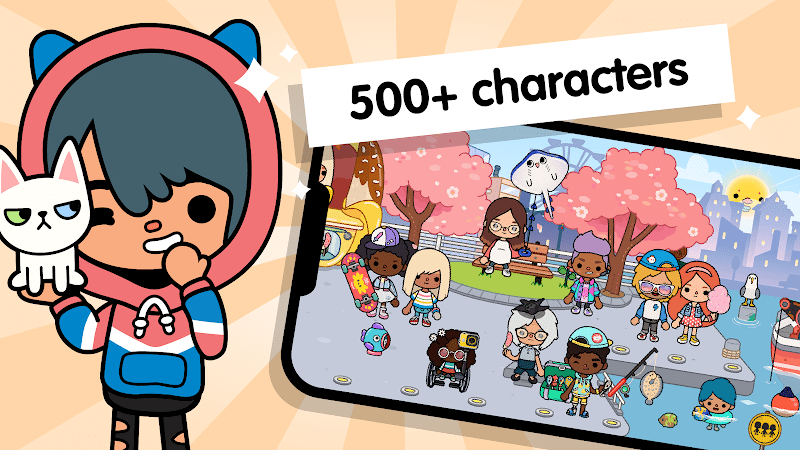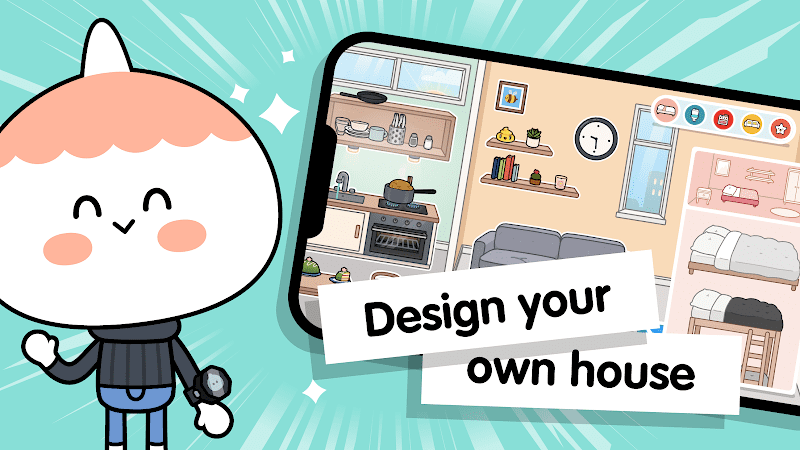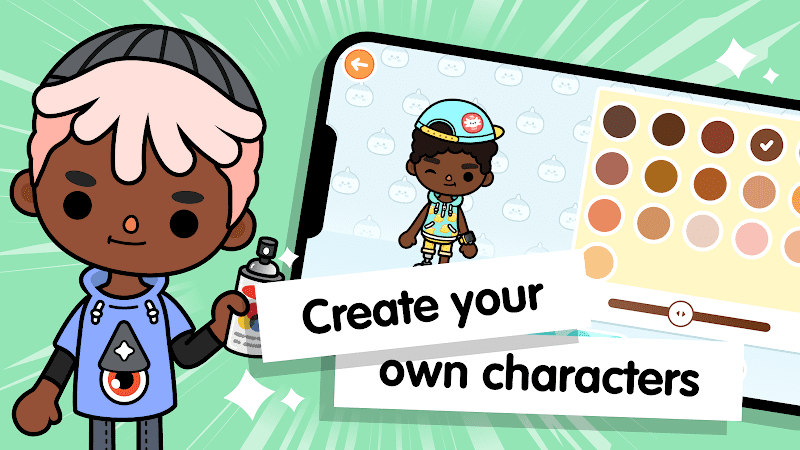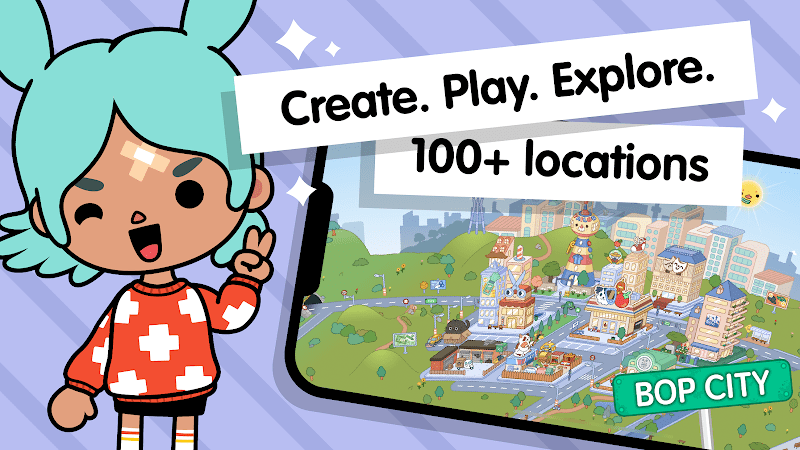 YouTube OGLPLAYS Android iOS Gameplays
(Fans 32000 )
Toca Life World - Gameplay Part 1 (Android iOS) Games For Kids

278

46
REVIEW
【Gamematch3's Recommend】
From the actual experience, this is a game for all ages, especially for children to stimulate their imagination and help them understand the world. Toca Life World is an extremely fun casual puzzle game where I can create my own world and act out any story I like. The game scenes are rich and varied, including schools, hospitals, playgrounds and other scenes, so that I can experience the fun of the game at will.
Specifically, as a very interesting casual simulation puzzle game, where I can play a variety of occupations in this world as well as building and decorating my home, the operation of the game is simple and easy to use. And the gameplay of Toca Life World is easy and fun, so that I can play for dozens of hours without stopping.
In addition, the almost perfect simulation experience, accompanied by light background music, makes me feel different Toca daily life. Also, I'm the biggest player in the game right now, and I can write all kinds of wonderful stories as I play. Moreover, just because it is different from the real world, I can be bold to do what I like in this game.
On the whole, all the professions, characters, and locations you can think of are here. You can continue to challenge and enjoy the competition of new gameplay, and create new stories with your characters. If you are interested, download it now and try it out!
How to play
【Gamematch3's Review】
Toca Life World is a simulation, sandbox game developed by Toca Boca. It adopts a new simulation gameplay, and the huge game map allows you to freely explore the world and experience different life. More importantly, you will experience a life mode and gameplay completely different from the real life.
First of all, as a simulation game for all ages, Toca Life World is fairly simple to play. You can do whatever you want in the game, including a lot of crazy things like give grandma a wild hairstyle or bring a sloth to the Skate Park. That is to say anything you want to do can be done in this game. What's more, there are a total of 8 different scenes like barbershops, shopping malls and food courts, even an apartment waiting for you to challenge and unlock, so that you can build your own virtual fantasy land.
Secondly, very relaxed and stress-free game settings, you can spend a boring time here. As for the specific gameplay, you need to interact with your home and equip items in the Toca Life world, and by using the hammer option, you will have the opportunity to build new buildings. The game offers you a variety of gifts that can be further used to reveal little secrets and buy new things from the store.
In addition, you can also experience a variety of occupations and roles in this Toca Life World, each of which will bring you a new experience, because the challenges you face are naturally completely different because of what you do.
From the actual experience, I really enjoy this game and I love how I can customize my own characters and houses. There's so many different and amazing features, and I can spend as much time in the Toka world as I want, and level up by creating stories with my favorite characters in my favorite location. For some players who are children, a variety of life scene simulations and realistic plots can exercise their living habits well. However, for our adult players, dealing with different groups of people and participating in different activities will make the boring life becomes interesting. From the beginning of the Toca Life World, you start to create your character, and you can create your character from all aspects of hair, features, figure, clothing and so on. In short, there's content, characters, and fun things to do everywhere. What's more, in my opinion, this virtual social game is full of fun cartoons, the world gives the player space to imagine, the cartoon style includes healing plots, and the clothes and props are very suitable for children to play, which can keep them in the game for a long time. Of course, if you're interested in games like this, Why not try this simulation game developed by Toca Boca? Here, you can find innocence and beauty in the game.

Android
Go to Google Play

iOS
Go to App store

Online Game
Go to Play Online Games
Good App Guaranteed:
The game download links are from the official download platform App Store and Google Play, safe and free of malicious plug-ins, please feel free to download.
New Games