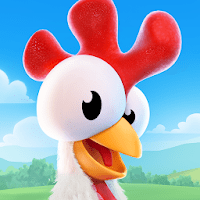 Hay Day

200012
| | |
| --- | --- |
| Size : | 175.11 Mb |
| Version : | 1.55.93 |
| Updated : | October 7, 2022 |
| Developer : | Supercell |
| | |
| --- | --- |
| Size : | 256.65 Mb |
| Version : | 1.55.93 |
| Updated : | October 11, 2022 |
| Developer : | Supercell |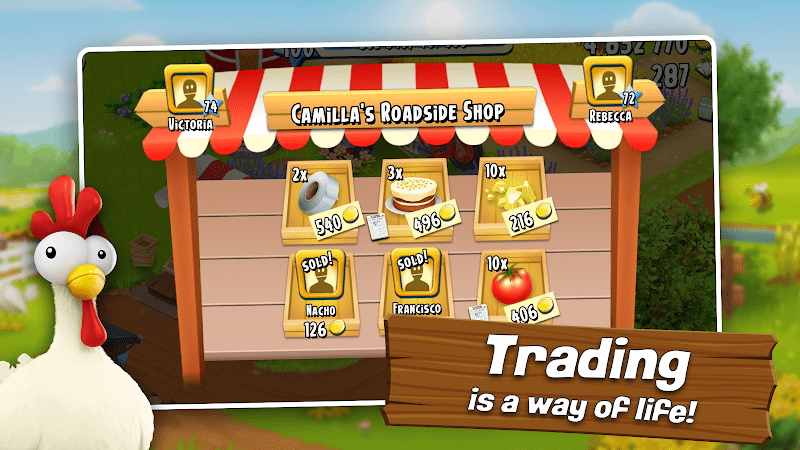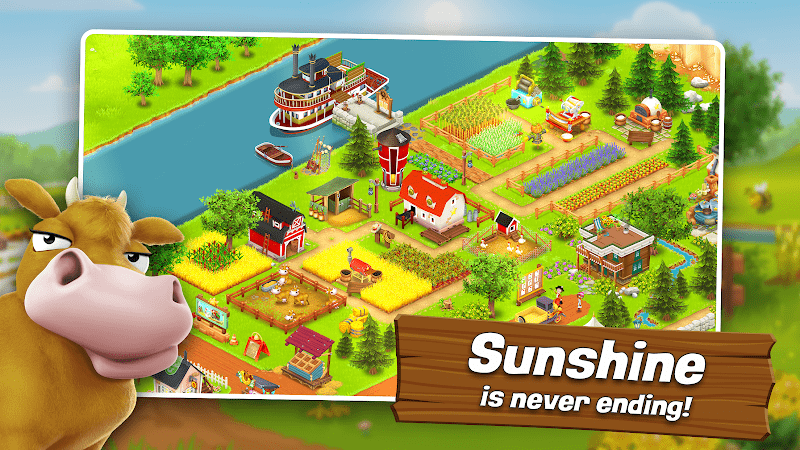 YouTube Pryszard Android iOS Gameplays
(Fans 1230000 )
Hay Day - Gameplay Walkthrough Part 1 Tutorial (Android,iOS)

31

32
REVIEW
Hay Day is not simply a general management game of business trading, but also incorporatesstrategy, because there is an industrial chain,so the number of each link of planting is a test of the player's management strategy, so this gameis not a general mechanical management game. It also has many advantages.
First of all, Hay Day's painting style is lovely, there are many small animals, and then there are birds and butterflies appear. Secondly, the operation experience is good. Touch sliding operation is more suitable for cell phones, the operation is more convenient, the experience is smoother.
But there will be some shortcomings, first of all, high-frequency repetitive work will produce a sense of fatigue, and it alsolacks thevalue guidance at the beginning of the game. At the same time, there are obvious flaws in the trading system, as well as the lack of dynamic changes in the early game.
From the overall perspective of the game, "Hay Day" in the best efforts to simulate a farm life. Do-it-yourself feeling makes me overwhelmed, and the delicate graphics seem to suck players into another world in general. So if you are interested in strategy and management, come and enjoy Hay Day.
How to play
【One Sentence Introduction】
Become a farmer and lead an idyllic lifestyle you have never imagined.
【Gamematch3's Recommend】
Hay Day is a farm game in which players could play the role of a farmer and engage in a wide variety of activities to have fun. Players can build a farm, go fishing, take care of animals, and embark on an adventure in the valley. You are allowed to customize your farm with decorations and build your farm into a countryside paradise. You will learn how fun it is to have a farm and lead a tranquil and hands-on life. Grow crops like wheat or corn and when they are ready, harvest them. Gather the seeds to replant crops and multiply them. All the crops you have harvested could be sold. On your farm, you could raise animals like chickens, cows, and pigs. You can even expand the number of those animals to harvest more by-products from those animals. Feed those animals for more eggs dairy, and bacon, and trade with your neighbors for more coins. Your mission throughout the game is to keep expanding the scale of your farm to its fullest potential. Grow the business from scratch and produce a wide range of products by building production buildings, including Bakery, Sugar Mill, etc. Build equipment and machines to produce outfits and cakes as well. On Hay Day, you will gradually find that you are in charge of plenty of resources and gain tons of coins. After you have gathered enough coins, expand and customize your farm by using various items. Enhance the features of different houses and facilities like the bar, truck, and farmhouse. Decorate your farm with interesting stuff to fill the place with vigor and energy. Many special items are available for players to choose from, such as butterfly-attracting flowers. Build an ideal farm and offer people around you inspiration. Trade your products with your neighbors using trucks or steamboats. The trades could happen in the case of crops, in-game characters, to fresh goods. By swapping the goods, you could earn more coins as well as experiences. As the level up, tons of features could be continuously unlocked by you. The game could be played by up to 30 players at the same time.
【Gamematch3's Review】
Hay Day is an amazing farmer simulation game due to its rich features, varying from a farm building, animal raising, product trading, crop growing, harvesting, etc. Players will be able to lead a completely different life full of hustle and bustle and dive into a tranquil world where they could regain their inner peace. You can even customize and expand your farm to develop your business. The game ensures players a sense of control and achievement by allowing them to make the whole farm at their disposal. Hay Day is worth players' trying and it is free of charge for anyone to enjoy. Experience the feeling of being a farmer and have great fun!Good luck.

Android
Go to Google Play

iOS
Go to App store

Online Game
Go to Play Online Games
Good App Guaranteed:
The game download links are from the official download platform App Store and Google Play, safe and free of malicious plug-ins, please feel free to download.
New Games