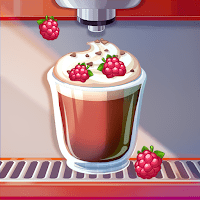 My Cafe — Restaurant Game

200012
| | |
| --- | --- |
| Size : | 84.93 Mb |
| Version : | 2022.11.0.1 |
| Updated : | October 19, 2022 |
| Developer : | Melsoft |
| | |
| --- | --- |
| Size : | 206.25 Mb |
| Version : | 2022110.1.257 |
| Updated : | October 20, 2022 |
| Developer : | Melsoft |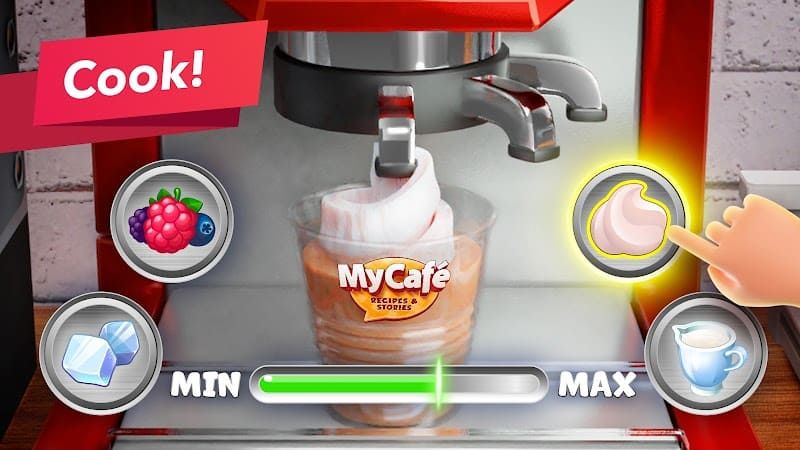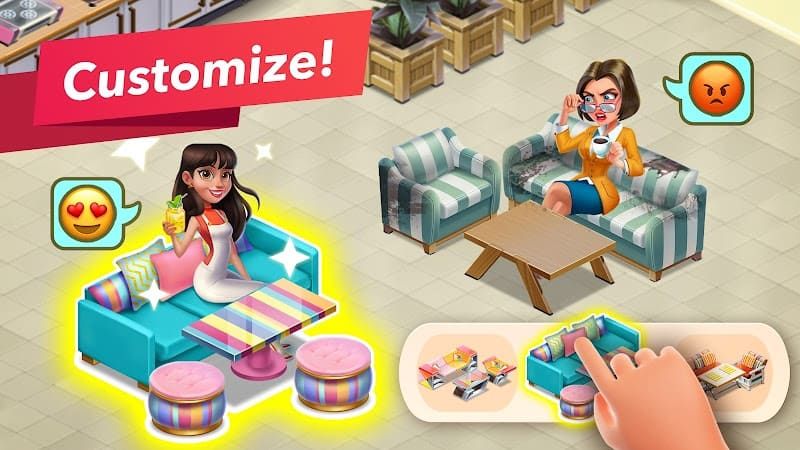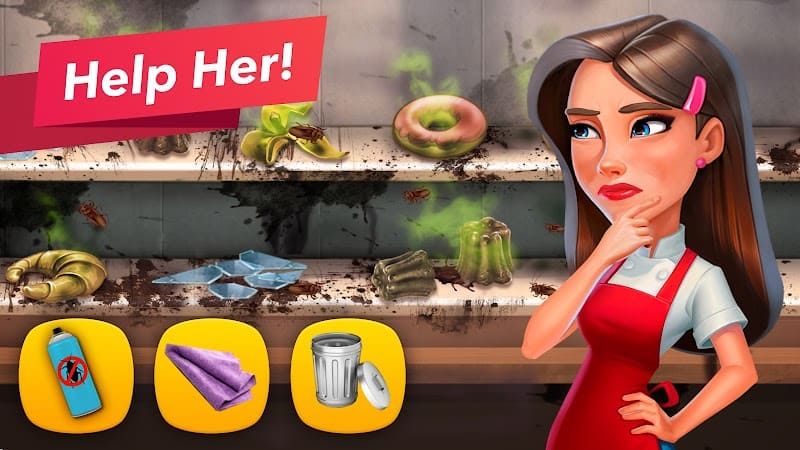 YouTube TheGamerStep
(Fans 38100 )
My Cafe — Restaurant Game Gameplay Walkthrough Part 1 - Tutorial [iOS/Android Games]

24

14
REVIEW
First of all, the advantage of this game is that its graphics are very delicate. Made with a 3D engine, the game graphics is a very typical European and American cartoon style. It is not difficult to see from the characters in the screen that they are basically European and American. The overall performance of the picture is not bad, especially the depiction of details, including peripheral buildings, various furniture, character behavior, and body movements and other details, all of which present players with a seemingly real city life.
Secondly, because players in the game need to personally receive customers, click on customers to know what they need, and then the system will automatically send waiters to complete the orders required by customers, which will make players feel a lot. Of course, for some players with strong hands-on needs, they can also talk to customers in person, and then complete the production of food in person and deliver it to the customer's table, so different players can get the business process they want to experience in the game.
All in all, My Cafe is a very addictive simulation mobile game, and coffee lovers should not miss it.
You will have your own cafe in the game. The operation is simple and easy to start. You can constantly acquire new equipment, combine new recipes, familiarize yourself with all kinds of guests, and create the cafe of your dreams.
How to play
【One Sentence Introduction】
Manage a coffee shop and expand your coffee empire.
【Gamematch3's Recommend】
My Cafe is both a strategy and hands-on game that engage players in a wide variety of activities, varying from brewing coffee, and serving customers, to decorating and expanding the coffee restaurant. If you are a coffee lover, then you can definitely not miss this chance to get involved in the world of coffee. Embark on the coffee-making experience and build your kingdom of coffee as you like from scratch. Your ultimate goal is to transform your restaurant into a 5-star one. The realistic-style cafe simulator will challenge you with your entrepreneurial skills throughout the gameplay process. You are responsible for a lot of chores, like filling the freezer with goodies, brewing coffee, and creating new recipes. As the level up, you will be able to unlock new items and recipes in order to meet the needs of customers. Expand your business by developing your small cafeteria into a popular and 5-star restaurant. Apart from mange the food, as the manager of the cafe, you also need to hire and manage professional waiters and baristas. To attract more customers, decorate the restaurant with inner decorations by unlocking new designers. The game encourages players to activate their creativity and choose from tons of chic styles. The most intriguing feature of the game is its interactive storyline. That is to say, instead of simply following the rules of the game and completing tasks, the game also entertains players with its special storyline. Every character in or visiting the cafe is vividly depicted and you could learn details about them. Try to remember their preferences so that you could level up your drinks and snacks to satisfy their palates. The customers are varied in career paths, be he or she a teacher or police officers. Get ready to even meet your cooking crush and start a romantic relationship. The game also allows you to socialize with many friends and compete against others for more prizes. Players could also engage in various festivals and events to enrich their gameplay experience.
【Gamematch3's Review】
My Cafe is a hands-on and strategy game featuring restaurant management and offers players a good chance to improve their management and problem-solving skills. It is also recommended to coffee lovers who want to learn more about how to customize their favorite flavor. Players could engage in multiple tasks and activities so they will be occupied throughout the game, making it rather engaging and challenging for players to achieve satisfying performance. Unfortunately, the game might get frozen in the mid of an ad. So developers should fix this problem as soon as possible. Some previously existed features also start to disappear, like the diamonds used for exchanging spices. The weekly festivals only allow players to do 1 or 2 tasks. Apart from those drawbacks, My Cafe is worth trying and is recommended for players who simply want to kill time. Have fun!

Android
Go to Google Play

iOS
Go to App store

Online Game
Go to Play Online Games
Good App Guaranteed:
The game download links are from the official download platform App Store and Google Play, safe and free of malicious plug-ins, please feel free to download.
New Games