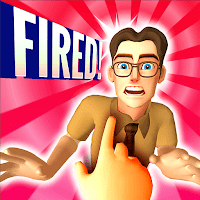 Boss Life 3D

20004
| | |
| --- | --- |
| Size : | 130.02 Mb |
| Version : | 1.4.2 |
| Updated : | September 26, 2022 |
| Developer : | Alictus |
| | |
| --- | --- |
| Size : | 207.33 Mb |
| Version : | 1.4.2 |
| Updated : | October 7, 2022 |
| Developer : | Alictus |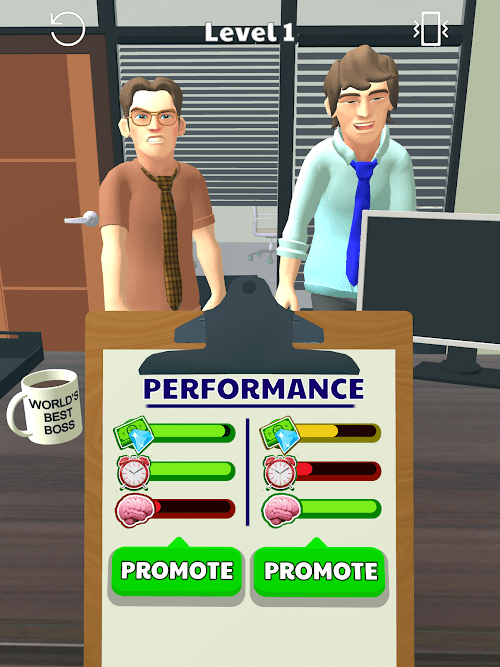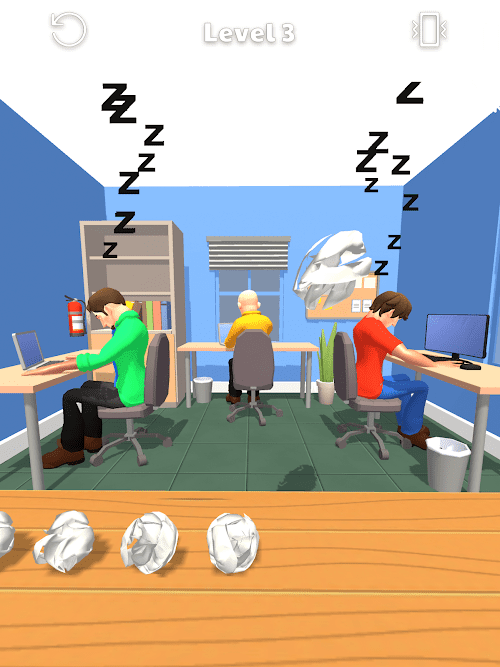 YouTube Pryszard Android iOS Gameplays
(Fans 1230000 )
Boss Life 3D - Gameplay Part 1 Level 1-12 How To Become A Boss (Android, iOS Game)

8

3
REVIEW
Boss Life 3D adopts the prevailing 3D art style in terms of art, whether it is the scenes of the game or the shape of the characters, all presenting the standard European and American style, with very realistic bold lines, but lacking delicate depiction. Of course, this does not have too much impact on the player's game experience. In addition to the modeling settings, the colors also adopt the high brightness and high saturation settings popular in Europe and America, bringing players a strong color visual experience with the help of strong and vivid colors. From the actual experience, "Boss Life 3D" is a casual game with the theme of being a boss. It meets the public's desire to know about the daily life of successful people and allows more ordinary users to experience the life of so-called bosses and successful people according to their own ideas. This is enough to conquer the majority of ordinary users.
But at the same time there will be some ads and sometimes the game is very laggy. If you want to experience the daily life of a boss, if you are a fan of multi-play games, if you are fond of 3D stereoscopic simulation experience games, then please do not easily miss it.
How to play
【One Sentence Introduction】
Manage a company strategically and choose the right kind of staff to work with!
【Gamematch3's Recommend】
Sometimes it is hard to be a boss of a whole company in which situation you have to make critical decisions in terms of which staff you would like to hire or fire. Apart from supervising the work of your staff, you also need to be amiable enough to maintain a good relationship with your workers. The situation game Boss Life 3D offers you a great chance to experience what it is like to be a boss and manage a company. At the beginning of the game, you are a boss fresh off the boat and you are looking for qualified candidates to work in your company. However, we all know that nobody is perfect and everyone has his or her strengths and weaknesses. Judge on the capability estimation forms and resumes of candidates and decide which person you would like to work with. Some might work with low efficiency while they got high intelligence, and some might requires a low salary yet behave lazily and keep bothering others during work. Make wise decisions depending on your emphasized company value and start your work right away. Different days feature different tasks for you to accomplish. For example, during the first day, you need to use cash to encourage and activate the working motivation of your staff by pointing a cash gun toward them. Shoot until everyone is content with the treatment and finish their duty. On the second day, you have to catch the one who keeps chatting with others on spot and fire him at once. Generally speaking, you need to complete all kinds of tasks to either maintain the steady situation of your company or foster healthy relationships between you and your workers. See if you could grow into a wise and capable boss respected by all your staff.
【Gamematch3's Review】
As an innovative simulation game, Boss Life 3D enables players to lead a boss life, unlike the typical ones. As a boss, you should do your duties for sure, yet you can still foster a good relationship with your workers by conducting a series of actions, including doing pranks on your staff, making a cup of coffee for them, stealing the cookies, etc. The game not only teaches players how to manage their staff but also how to be a good and popular boss. The 3D design of graphics is also immersive for players' gameplay experience. Yet, the game is so fast-paced that players might have no time to learn about each task's rules, though it does have hints during each day, players might run out of time before they could successfully finish the assigned tasks. Also, after each round, unhealthy ads will be displayed in between, which is misleading for young players. Regardless of those disadvantages, Boss Life 3D is free for players to enjoy and is recommended for players who want to have a boss life experience.

Android
Go to Google Play

iOS
Go to App store

Online Game
Go to Play Online Games
Good App Guaranteed:
The game download links are from the official download platform App Store and Google Play, safe and free of malicious plug-ins, please feel free to download.
New Games