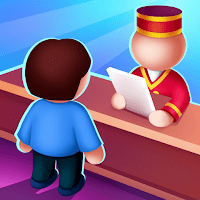 My Perfect Hotel

1016
| | |
| --- | --- |
| Size : | 67.11 Mb |
| Version : | 1.0.12 |
| Updated : | September 7, 2022 |
| Developer : | SayGames |
| | |
| --- | --- |
| Size : | 240.39 Mb |
| Version : | 1.0.12 |
| Updated : | September 13, 2022 |
| Developer : | SayGames |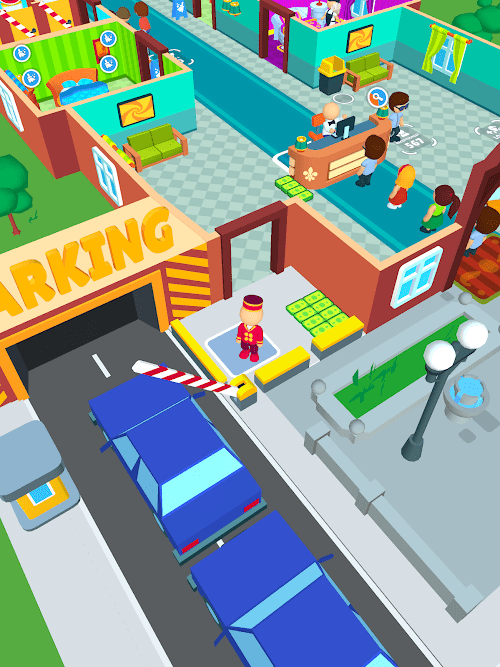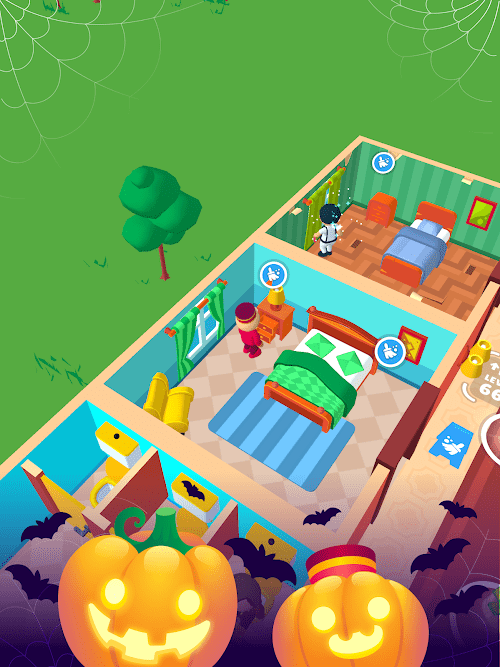 YouTube sonicOring
(Fans 139000 )
My Perfect Hotel Game Max Level Gameplay

82

36
REVIEW
The first advantage of the game is that it adopts a 3D cartoon style. The character controlled by the player is dressed as a red waiter and walks in the hotel. Each customer is given a different identity and shape. Personnel are also given a unique image. The rooms in the hotel are set off by the cartoon style, giving players the feeling of playing at home. With the improvement of the level, the furniture and accessories in the rooms will be richer and more beautiful.
The second point is that there are still some fatal problems in the content that have not been avoided. Gradually opening the area settings is a common method in many games, but in My Perfect Hotel, when the player's star level is upgraded to level two and a new area is opened, there are no new buildings or settings in the area, and it is still The setting of three ordinary rooms plus one toilet, and a cleaning staff is adopted. The same room, the same layout, and the same shape make the new area exactly the same as the starting area, which made the players suffer great disappointment after their expectations fell through.
On the whole, if you are a simulation game lover and have a soft spot for time management games, then My Perfect Hotel is still worth trying.
How to play
【One Sentence Introduction】
Manage a hotel and start from scratch, be it by hiring employees or improving services for guests.
【Gamematch3's Recommend】
You will get totally occupied once you dive into the world of My Perfect Hotel. In this strategy game, you are responsible for managing a hotel on your own and you have to take care of every detail. This game is fast-paced and features multiple challenges which require you to reasonably manage your time. Dedicate yourself to the hospitality industry and aim for providing your guest with the best services. Expand your accommodation empire and grow your business to earn more money. As the hotel manager, you have to make critical and wise decisions in staff hiring and firing, as well as improve the property facilities and features so as to satisfy your hotel guests. Show others that you are qualified as a manager and become a tycoon in the near future. The hotel simulation game will entertain you throughout your gameplay experience. Climb to the top of the industry by offering first-class service and paying attention to lots of details. To start the game, you need to start from the bottom and do the simplest chores for guests, varying from cleaning rooms, greeting guests, collecting bills, and serving your guests hot and delicious food. As the expand your bank balance, you should continuously upgrade the facilities and rooms to improve the customer experience. Hiring new staff if you feel that you are overwhelmed by tons of work out of the growing demand by customers. Your ultimate goal is to build your own hotel empire and manage several hotels at the same time. In the case of each hotel, all of the features dozens of upgrades for you to attain the goal of five-star service. Though you will start from nobody, you will get promoted if you have good performance. The more you upgrade, the more properties you will get. Keep in mind that each hotel has its own unique feature and style.
【Gamematch3's Review】
My Perfect Hotel is a simulation game that is gonna keep you busy instead of lazy. The game requires you to do a series of actions and complete all kinds of tasks to become a hotel tycoon. Therefore, instead of being a time killer and refreshment for players who want to seek mere fun, the game is more suited to players who are ambitious and prefer to meet all kinds of challenges. If you want to become successful in the game, you can definitely not stroll around leisurely. Respond to your customers' needs timely and manage your staff systematically. Through the gameplay, you will learn how to manage your time and handle multiple tasks at the same time. The game is recommended for players who have an interest in the hospitality industry and those who would like to improve their management skills. Players can make in-game purchases to enjoy more extra features and watch ads to receive rewards.

Android
Go to Google Play

iOS
Go to App store

Online Game
Go to Play Online Games
Good App Guaranteed:
The game download links are from the official download platform App Store and Google Play, safe and free of malicious plug-ins, please feel free to download.
New Games