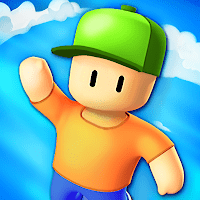 Stumble Guys

20002
| | |
| --- | --- |
| Size : | 125.83 Mb |
| Version : | 0.41.1 |
| Updated : | October 4, 2022 |
| Developer : | Kitka Games |
| | |
| --- | --- |
| Size : | 370.24 Mb |
| Version : | 0.41.1 |
| Updated : | October 6, 2022 |
| Developer : | Kitka Games |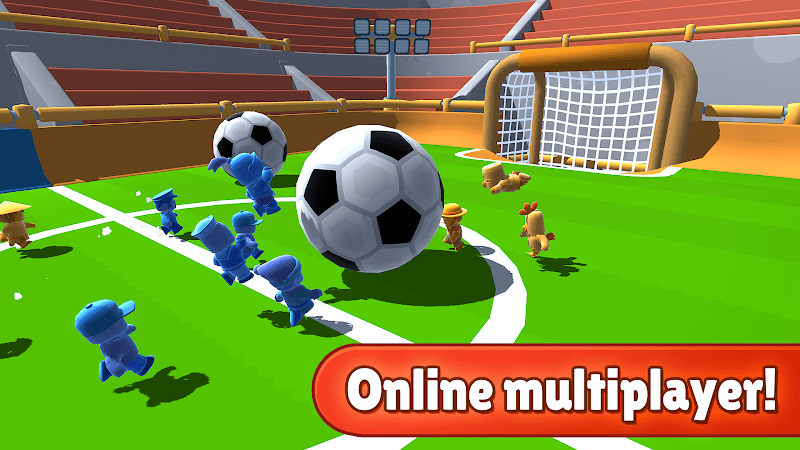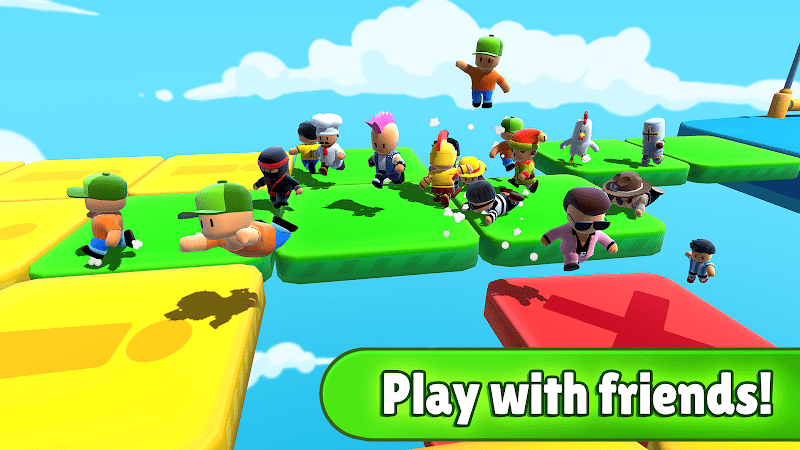 YouTube DuckyTheGamer
(Fans 972000 )
The Mobile Game that is taking over the World... (Stumble Guys)

123

26
REVIEW
The advantage of "Stumble Guys" is that it allows many players who do not have PC devices to play the game anytime and anywhere without degrading the original game experience. And since mobile and PC are interoperable, veteran players don't have to worry about compatibility issues.
Secondly, the art style of "Stumble Guys" adopts 3D cartoon style, and the characters in the game resemble the characters in the famous toy "Lego", with different occupations, different styles of clothing, and interesting and diverse actions, so that every player can match their own unique look in the game.
At the same time, "Stumble Guys" adopts the battle style of Smash, different from the previously launched "Snake Battle" and other Smash games with strong confrontation elements, "Stumble Guys" will focus on casual and competitive, allowing players to compete with each other through racing, avoiding obstacles and other ways to compete. Compared to the more confrontational competition games, it tends to be more of a casual party game. However, Stumble Guys also has some bugs.
On the whole, the game is of the elimination type. Each game map is also designed to be fun and very much test your observation and game handling skills. There are single player confrontation and teamwork levels. If you are interested in smash battle and casual games, come and enjoy Stumble Guys.
How to play
【One Sentence Introduction】
Join up to 31 other players online and start the massive multiplayer adventure to knock out others till the final point in Stumble Guys!
【Gamematch3's Recommend】
As a classic multiplayer action game, Stumble Guys can support up to 32 players to play a round at the same time. Your mission is to run with others and knock others down the track throughout the gameplay process. Try to become the only one to survive till the end. Stumble through waves of chaos with gradually escalating difficulties and let the victor crown onto you. Even if you are knocked down by others, don't worry, because you can simply continue the game from your falling point without being cut in the mid and starting over again. The game will bring you endless fun in the crowding racing and knocking down of each other. See who will survive till the last. Throughout the course, you will come across a series of obstacles and ridiculous challenges, so be careful to not get stumbled by them and set traps for your rivals and get them stumbled down instead. The game is rather fast-paced and triggers excitement among players. Engage in the madness of the game and share this gem with your best friends so that you all could enjoy the game! As an action game, it takes players to run, dash, and slide across all the obstacles and outrun all the opponents to attain the championship. When racing, stay focused on what is in front of you and dodge quickly the bizarre obstacles. The multiplayer mode of the game offers players a lot of fun by interacting with friends and strangers and increases the competition within each round. The graphics are well-designed and characterized by bright colors as well as a unique appearance. The game allows players to customize the game to a great extent, offering players a sense of freedom in the game. Witnessing tons of failures by other players is rather hilarious. You will be challenged by different levels and keep yourself entertained for hours. Lastly, the game contains in-app ads and purchases which require players to pay attention.
【Gamematch3's Review】
Stumble Guy involves group interactions and requires players to be competitive and quick-minded during game play. Therefore, the game is quite addictive and intriguing concerning its multiplayer mode and game mechanics. Featuring a wide variety of settings, the game achieves to ensure players an immersive gameplay experience. However, there is still some space for the game to improve. When it comes to the in-game purchases, it turns out that the game might take players some money in order to win. Developers should pay attention to this because it will inflict players' motivation. In sum, the game provides players a rather great chance to socialize with others and it is recommended for players who want to interact with their friends and make new friends with strangers all over the world. It takes courage and strategy to win the game.

Android
Go to Google Play

iOS
Go to App store

Online Game
Go to Play Online Games
Good App Guaranteed:
The game download links are from the official download platform App Store and Google Play, safe and free of malicious plug-ins, please feel free to download.
New Games