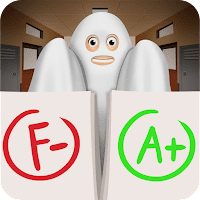 Papers Grade Please!

200001
| | |
| --- | --- |
| Size : | 101.71 Mb |
| Version : | 2.3 |
| Updated : | June 23, 2022 |
| Developer : | Lion Studios |
| | |
| --- | --- |
| Size : | 379.29 Mb |
| Version : | 2.1 |
| Updated : | December 14, 2021 |
| Developer : | Lion Studios |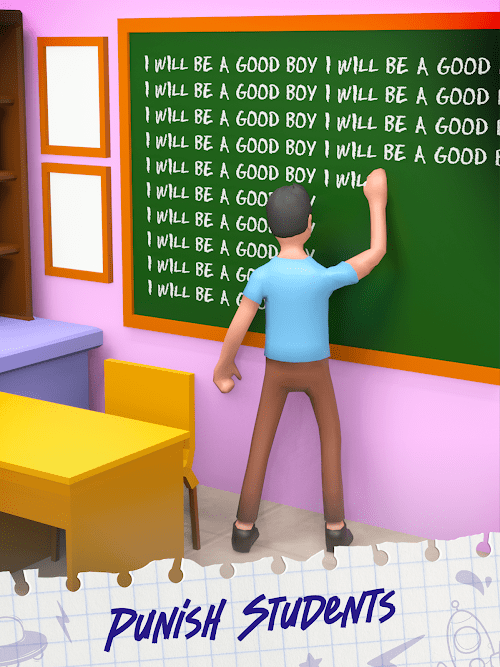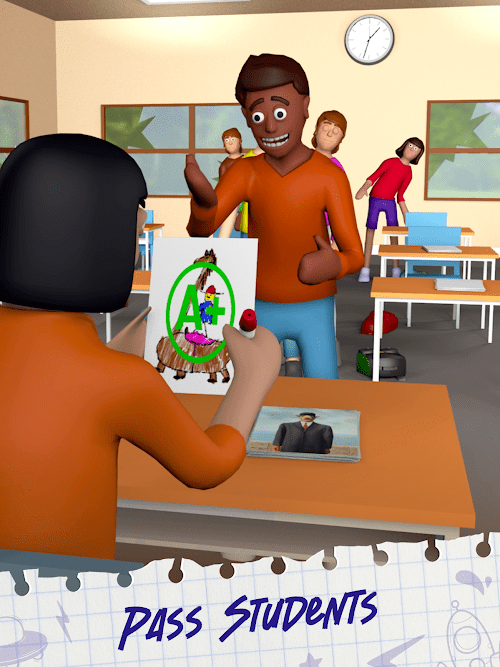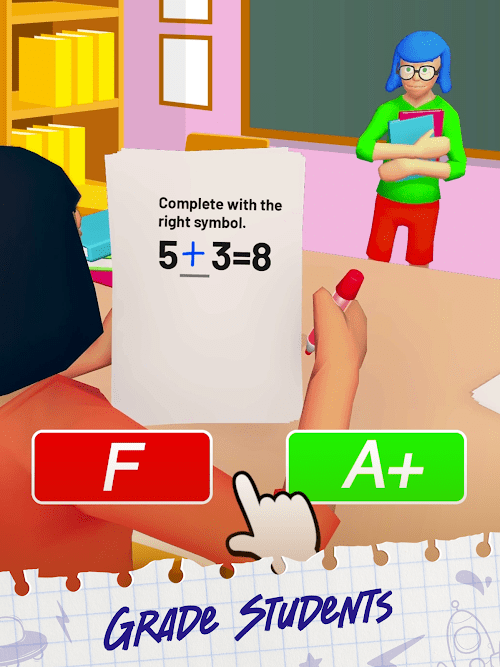 YouTube Pryszard Android iOS Gameplays
(Fans 1230000 )
Papers Grade, Please! - Gameplay Walkthrough Part 1 (Android, iOS)

67

37
REVIEW
The advantage of this game is that it is more relaxed and cheerful than brain puzzle games, because in Papers Grade Please, which involves many different types of problems, covering a wide range of issues such as geography, biology, English, art, mathematics, and many common sense issues in life. Different from similar brain games, players do not need to work hard to find the correct answer, but need to judge whether the answers provided by the students are correct.
The second point is that the game has a relatively mature 3D art environment, which can present many real props such as globes, magnifying glasses, water glasses, etc., and restore them very realistically. In terms of the details of the game, it is not as random as the funny 3D model, but instead gives players a more realistic game experience everywhere. Even the projection of the characters on the ground when holding different items in the game is also restored.
As for its shortcomings, the setting of the game content is relatively boring, which can easily make players feel bored. For example, in order to achieve the specified ending, I even slowed down the game speed with the variable speed software, which was barely able to guarantee the passing efficiency and inspection accuracy at the same time.
How to play
【One Sentence Introduction】
Provided by Lion Studios, Papers Grade Please! is a mobile game where players play the role of teacher and grade students' quiz papers based on their wild answers.
【Gamematch3's Recommend】
Papers Grade Please! is a creative fun mobile game that grades players by asking them to grade. Unlike conventional intelligence games where players try to provide correct and "normal" answers, Papers Grade Please! is featured with its various forms of answers and many of them can go pretty far and wild. The most fun part for many players might be reading through all the answers from students who go to great lengths to mess up with the examiner. They are designed to provide funny, prank-like answers that trick the teacher who needs to pull out his wits and sharp eyes to spot the well-disguised mistakes. This game covers a wide range of subjects and fields, including science, math, English, and geography, just to name a few. In this sense, this game can be an ideal game for schoolers who would change their roles in the game from their roles as students in real life and view the quizzes from a different perspective. Apart from the entertaining aspects, younger players also get to learn in a fun and creative way. Therefore, it is quite suitable for an entire family to play together. Plus, there are many levels with increasingly difficult questions and challenges, which caters to players of all ages and knowledge backgrounds.
【Gamematch3's Review】
This intelligence game is simply addictive in a positive way since players can train their brains and learn new things while they are playing and leveling up. This game offers more valuable gaming experiences than simply being a time-killing silly game. Instead, players can factually exercise their critical thinking and enhance their creativity. The game contents are well-designed with clever writing, which means players must think outside the box all the time because the answers are often very unexpected with twists and turns. At the same time, this game incorporates many different types of questions and answers into its gameplay. Whether players are fans of conventional questions, brain teasers, or word/puzzle games, they would get a bit of a taste of everything in this game with extra twists and funny reactions. Such game contents cater to a larger group of players who would get well-balanced types of quizzes in various subjects. Thanks to the well-selected topics and gradually leveling-up difficulties, players can make the game progress at ease. This feature is particularly helpful for school children and educators or parents who participate in the game together. Parents and teachers can take full advantage of this mobile game to trigger the learning passion in students and children, given the easy game mechanism and addictive content. This game overwrites the conventional and boring Q&A gaming narrative, making the learning experience more casual and entertaining so children would hardly get tired of it. Making learning and knowledge addictive is therefore the most impressive characteristic of Papers Grade Please!

Android
Go to Google Play

iOS
Go to App store

Online Game
Go to Play Online Games
Good App Guaranteed:
The game download links are from the official download platform App Store and Google Play, safe and free of malicious plug-ins, please feel free to download.
New Games