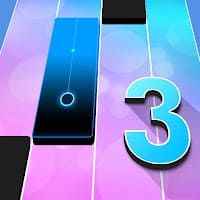 Magic Tiles 3

350003
| | |
| --- | --- |
| Size : | Depends on the device |
| Version : | 9.094.007 |
| Updated : | October 11, 2022 |
| Developer : | Amanotes |
| | |
| --- | --- |
| Size : | 301.20 Mb |
| Version : | 9.095.003 |
| Updated : | October 3, 2022 |
| Developer : | Amanotes |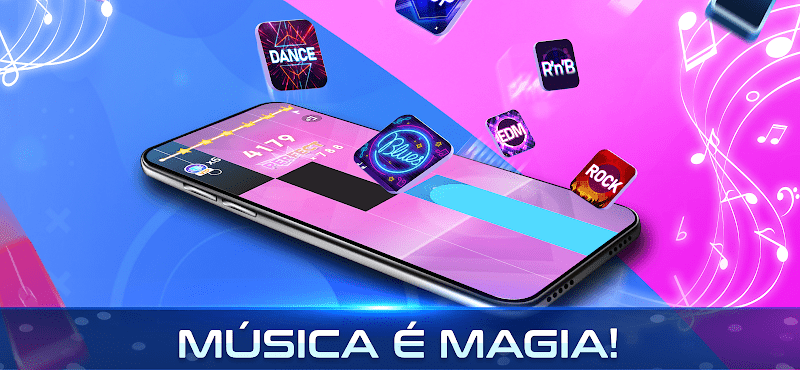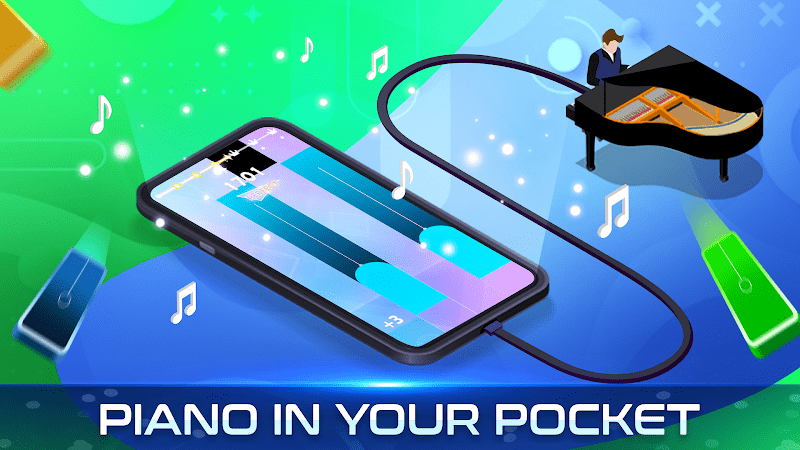 YouTube Magic Tiles 3 - SAD! (New Song) - WORLD RECORD(+7200)!!!

25

7
REVIEW
The first point is that the game has the advantage of multiple magic piano songs in the game, with gorgeous special effects and dreamy styles. The difficulty of different levels is different, which tests the player's hand speed very much. You can not only listen to interesting music, but also experience exciting challenging activities, which will test the player's hand speed ability and enjoy more fun. With your clicks, different game effects will be displayed.
The second point is that you will be able to play more songs in this wonderful and fun simulated piano game, and the classification of various songs is very detailed, and you can choose different difficulties and styles, and here you not only have a variety of pianos, you can also unlock new instruments to experience different fun.
In short, Magic Tiles 3 is a very fun music challenge game. And as a classic piano stepping game, there are various songs to choose from in the game. Players need to score points according to the rhythm prompts such as musical drums and accents. If you achieve perfect stepping for many times, you will get a combo and higher scores, as the rhythm of the music continues to accelerate, the difficulty of the game also increases,which is a test for the player's reflexes and hand, eye, and ear coordination.
How to play
【One Sentence Introduction】
Enjoy the beautiful piano melodies and tap accordingly to keep up with the rhythm.
【Gamematch3's Recommend】
Magic Titles 3: Piano Game is a music and rhythm game that requires players' response-ability to master tapping on the screen. This game features more than three hundred songs belonging to a wide variety of genres free of charge at your disposal. You will be able to appreciate and enjoy all kinds of music with different styles and familiarize yourself with different beats and rhythms. The better you master each song, the more likely you hit perfect combos to achieve victory. The game mechanics are quite easy for players to understand and the controls are user-friendly. You only need to tap on the piano tiles one coming after another to follow the rhythm of the assigned music. However, one thing to note is that avoid tapping on the white tiles which will result in failure. Therefore, you need to react swiftly and make quick decisions when each tile appears in front of you. While trying to hit every black tile, avoid the white tiles, which could be quite tricky. Or maybe you can temporarily forget the challenges and simply enjoy the hottest songs during the gameplay process. What's more, the game not only provides you with excellent audio enjoyment but also visual enjoyment thanks to its awesome designs of graphics. The style of the graphics and interface is so modern that you will be very comfortable and relaxed. The music featured in the game is more than trendy songs but classic and of high quality as well. The catalog of songs covers a wide range of music artists and genres, therefore, it is not surprising that you may find your favorite songs in the game. To further motivate players to enjoy the game, the game sets a leaderboard globally and it is integrated with Facebook. So you can sync your gameplay progress to your Facebook account and share your critical moments with your friends and family.
【Gamematch3's Review】
As a rhythm game, the game manages to update the music catalog on a regular basis in order to keep up with the latest music trend. The bugs are fixed immediately, ensuring players a smooth experience. Once you come across songs triggering your interest, simply save them to your favorite list for later use. Another big advantage of the game is that it doesn't require an internet connection to proceed, so players can enjoy the game everywhere. The game is an ideal time killer and it formulates children's interest in music and cultivates their sense of rhythm. Multilingual functions could be realized thanks to its Japanese, English, and Vietnamese versions. However, the game contains in-app purchases and ads, so players who don't want to watch ads might find it bothering. If you don't want to spend money on this game, just turn off the purchase function in the setting. The game is rated 3+, which means it is suitable for players aged at or above 3 years old.

Android
Go to Google Play

iOS
Go to App store

Online Game
Go to Play Online Games
Good App Guaranteed:
The game download links are from the official download platform App Store and Google Play, safe and free of malicious plug-ins, please feel free to download.
New Games