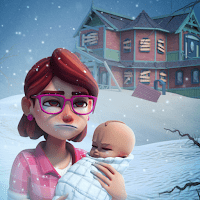 Lily's Garden

800047
| | |
| --- | --- |
| Size : | 180.36 Mb |
| Version : | 2.19.0 |
| Updated : | April 7, 2022 |
| Developer : | Tactile Games |
| | |
| --- | --- |
| Size : | 365.51 Mb |
| Version : | 2.19.0 |
| Updated : | April 7, 2022 |
| Developer : | Tactile Games |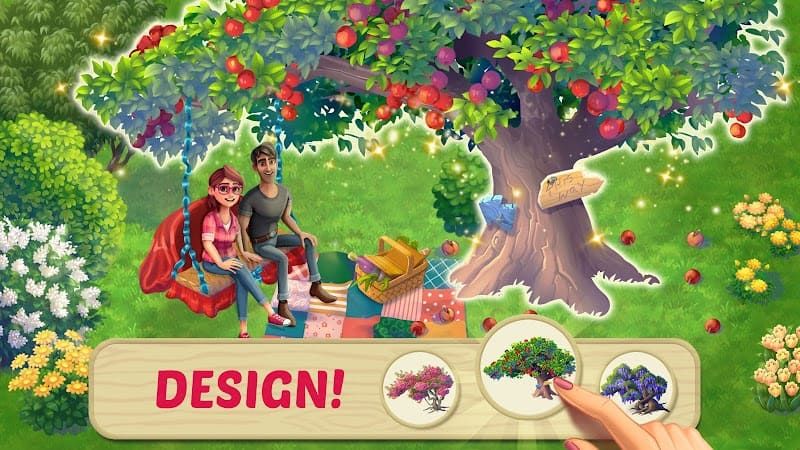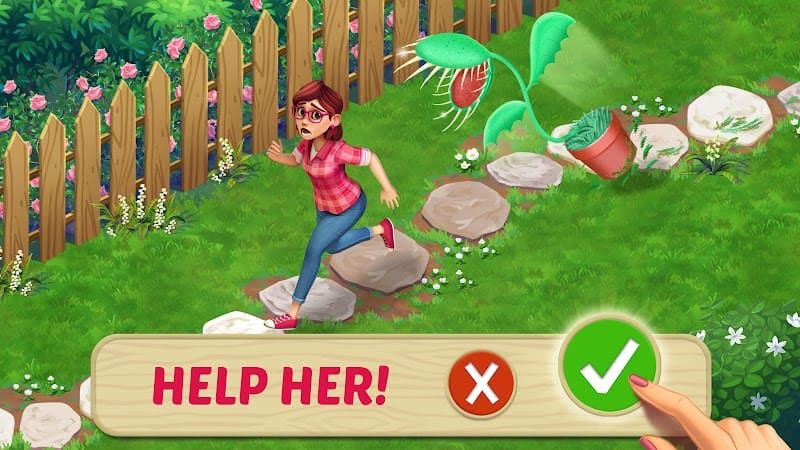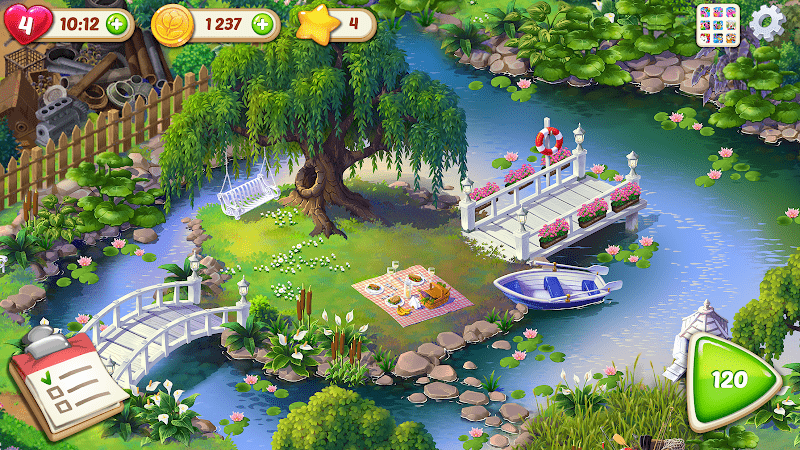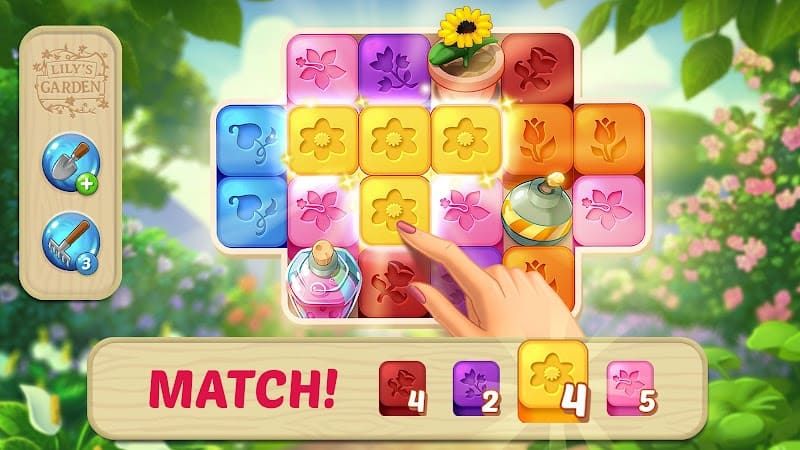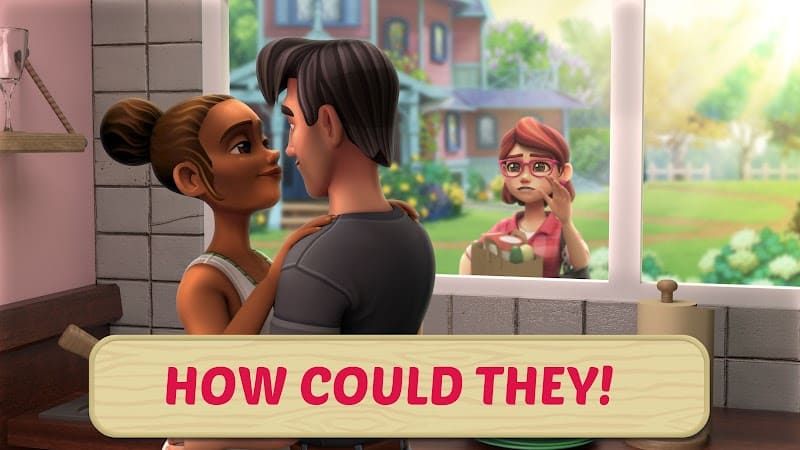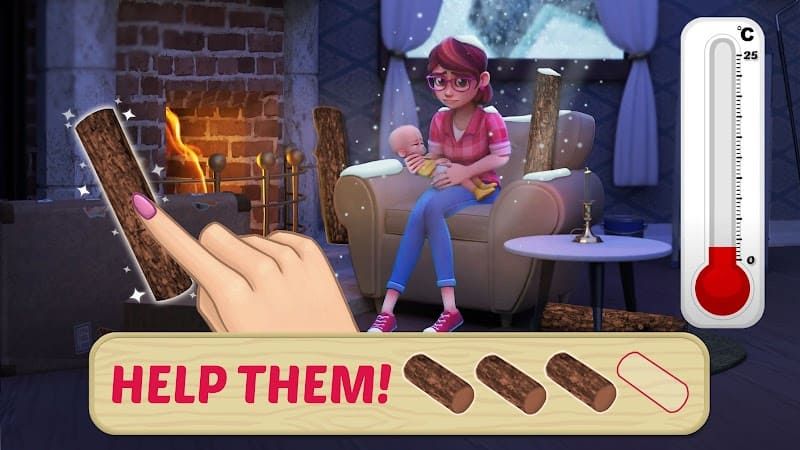 YouTube Lily's Garden Day 142 Complete Story - A Royal Engagement Day 22

66

38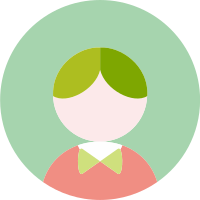 The Regordos
(Fans 9250 )
Lily's Garden - Day 90 - Gameplay Story [HD]

66

38
REVIEW
【Gamematch3's Review】
To be honest, Lily's Garden is a great game I've played and I really enjoying it. Compared to the common match-3 games, Lily's Garden is a romantic free match 3 game combined drama and decoration, that's why it appeals to me so much.
First of all, the storyline in the game is very well designed and thought-provoking, and which makes the whole game no longer boring. In addition to helping Lily renovate her great-aunt's garden into its former glory and solving a challenging explosion by matching flowers, I can also get an insight into a romantic story full of twists while challenging levels. At the same time, it is really fun to renovate, decorate and extend my garden with unique locations related to the story.
Next, if the gameplay is single, and the game will be boring to play. Lily's Garden, however, takes its advantages to the extreme. For example, the combination of decorations and match-3 is easy to stimulate the interest of players, especially I have always been a fan of decorating games. Here I can enjoy the pleasure of decoration to the top of my heart.
Finally, in terms of gameplay, I need to complete the level in match-3 to earn coins. Once I have enough coins, I can dress up and buy my favorite items to renovate my garden. From this point the game is not only challenging but also entertaining.
Are you ready to join me in decorating and renovating this beautiful garden?
How to play
【Gamematch3's Recommend】
1. When match-3 puzzle games are combined together with a good story and beautiful graphics, it is so difficult to resist that you will pour hours and hours of time into the game without even realizing it. Lily's Garden is a wonderful match-3 puzzle game combined with elements such as romance, garden building, decorating and many interesting stories. While you are doing fun match-3 puzzle, you have a lot of work to do to help Lily achieve a better life.
2. The game has 2 main parts. In match-3 part, you need to put three items with the same color to score. The more you score the with the less move, the more likely that you will win. Once you win the match-puzzle run, you will get some stars and you use these stars to play the next part of the game. In this part, you will interact with a variety of colorful characters with different possibilities. You will spend the stars you've earn to build new things in your garden and decorate the area with a bunch of customization options. While doing all these things, the story will unfold itself. A story about Lily having a romantic relationship but also facing some difficulties that need to be solved. Of course, you are going to be one who is going to help her out and get her what she wants.
3. while you are doing the story missions you will win some power-up objects to solve your match-3 puzzles. Which means that the two parts of the game are fully interconnected and it's a lot of fun proceed this way. The garden is also packed with all kinds of secrets and mysteries, so you will always find some new surprises while you play along. The beautiful graphics and wonderful soundtracks not only add a lot of enjoyment to the gameplay but also makes you very relaxed and peaceful. All in all, it's beautiful game both for relaxing and having a lot of fun.

Android
Go to Google Play

iOS
Go to App store

Online Game
Go to Play Online Games
Good App Guaranteed:
The game download links are from the official download platform App Store and Google Play, safe and free of malicious plug-ins, please feel free to download.
New Games