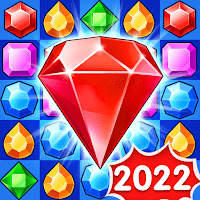 Jewels Legend - Match 3 Puzzle

228001
| | |
| --- | --- |
| Size : | 55.57 Mb |
| Version : | 2.54.1 |
| Updated : | April 1, 2022 |
| Developer : | LinkDesks |
| | |
| --- | --- |
| Size : | 124.73 Mb |
| Version : | 2.53.5 |
| Updated : | March 24, 2022 |
| Developer : | LinkDesks |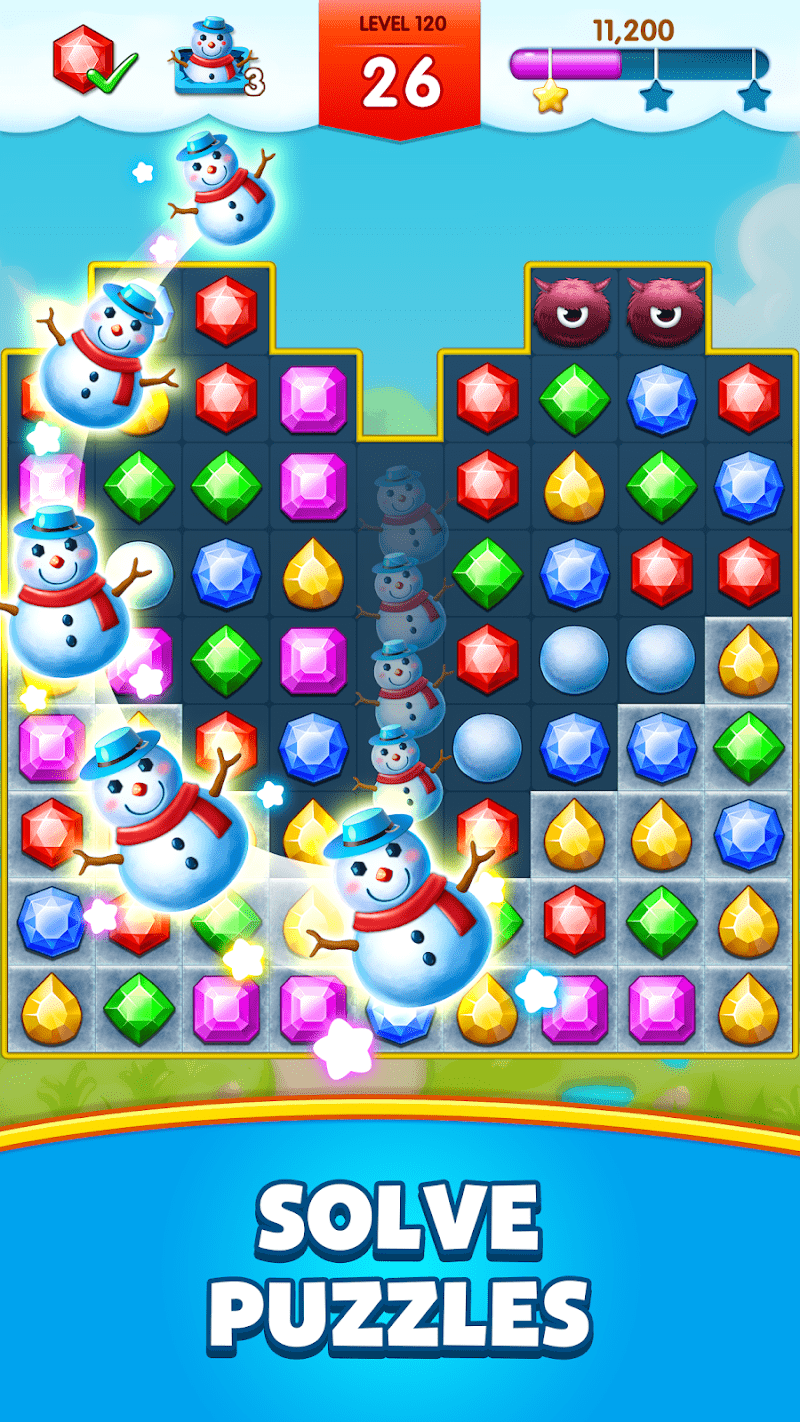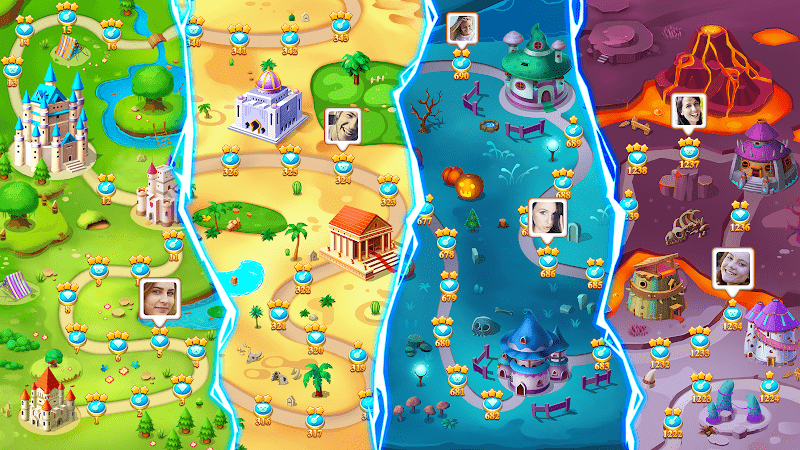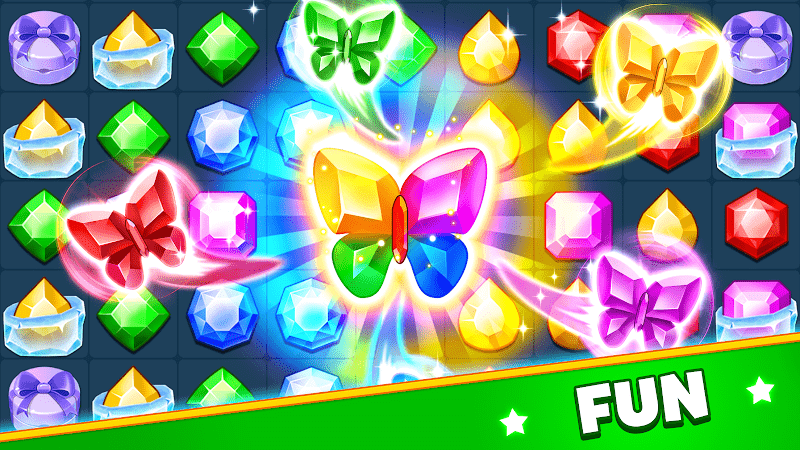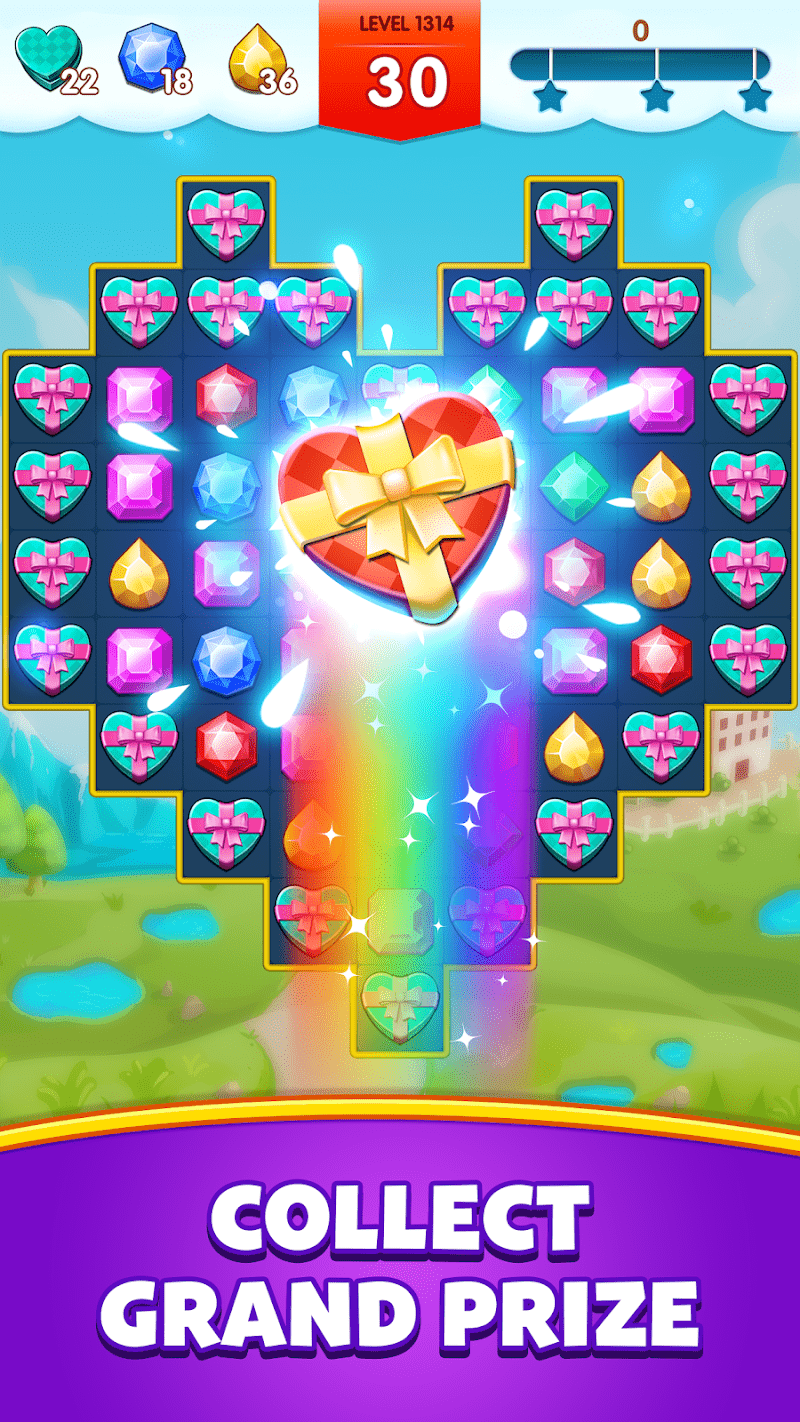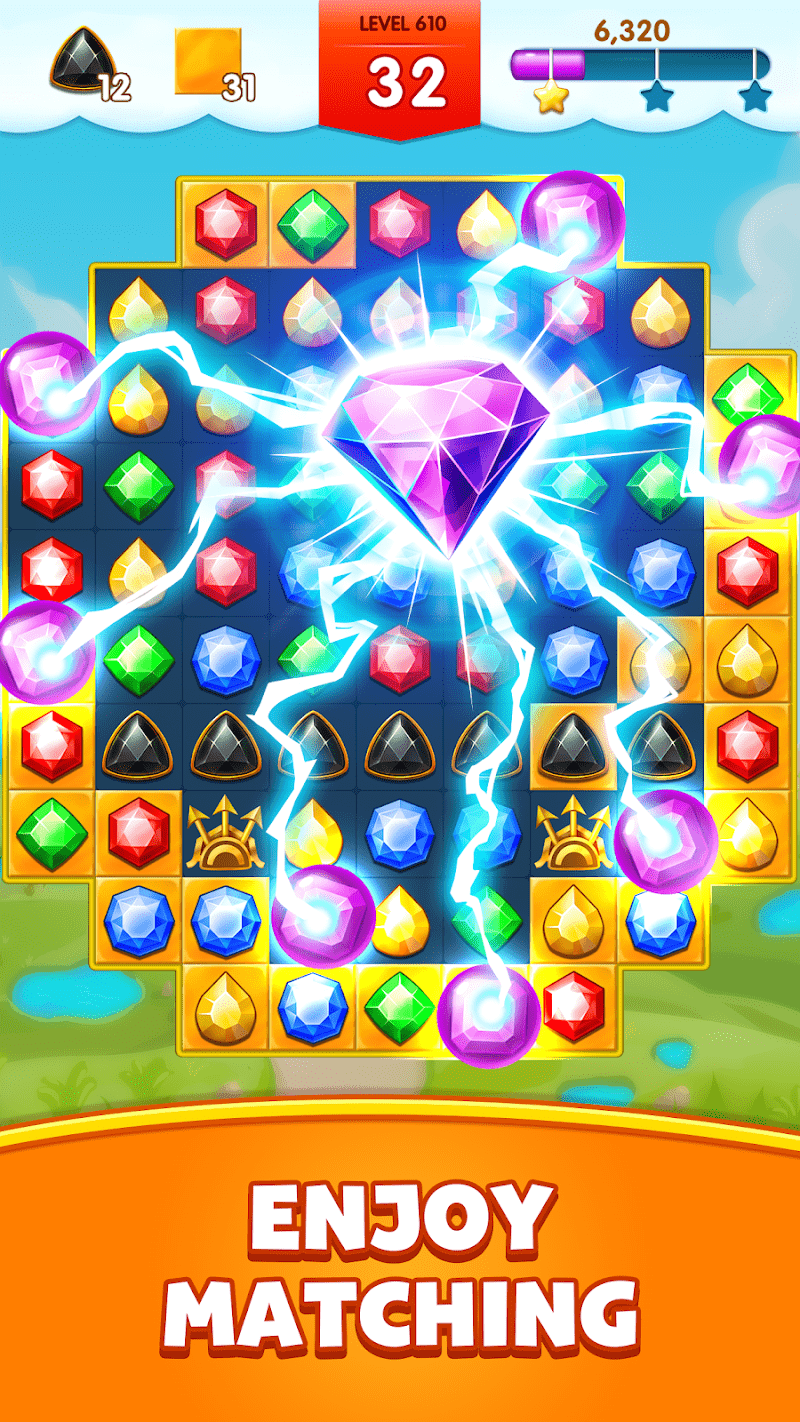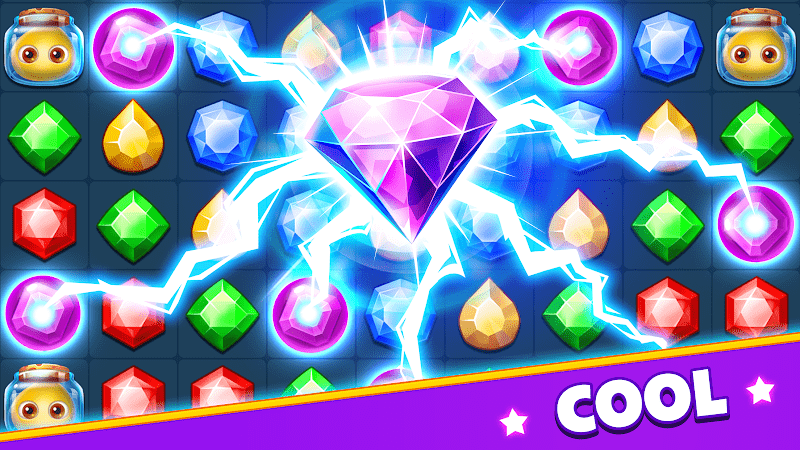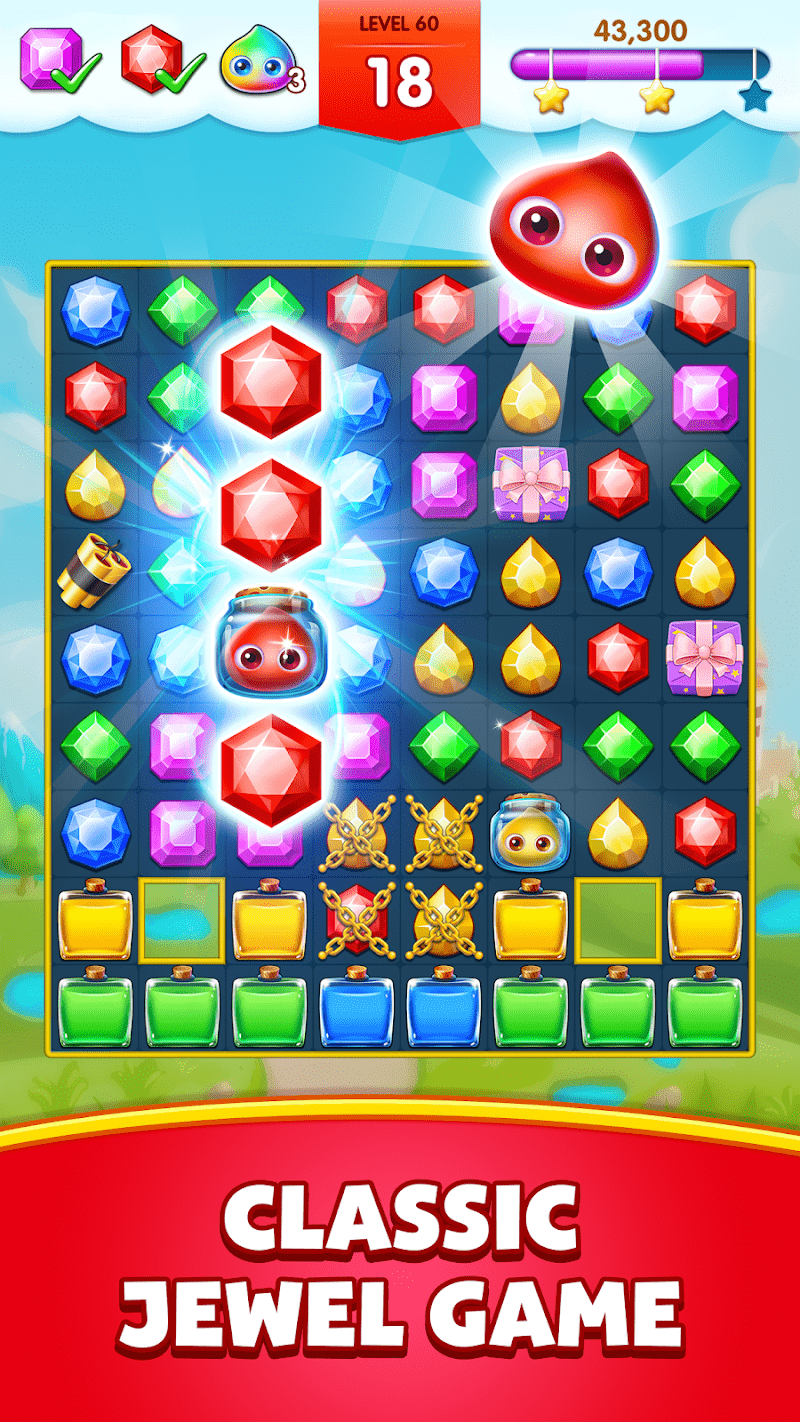 YouTube Jewel legend match 3 games, level 1-9

0

0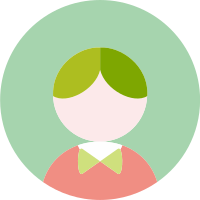 GameZone Arena
(Fans 340 )
JEWEL LEGEND-MATCH 3 PUZZLE Game Action (By LinkDesks-Jewel Games Star

0

0
REVIEW
【Gamematch3's Review】
1. If you are looking for a good match-3 puzzle game with wonderful visual effects, beautiful soundtracks and really addictive game mechanics, then you have come to the right place. Jewels Legend - Match 3 Puzzle is an awesome match-3 puzzle game that excels many other puzzle-3 games in all the aspects. It's also suitable for players from all ages to play, even for children. And for children, it can be a really good way to train their intelligence.
2. The game is very simple to play, easy at the begging, but becomes more and more difficult over time, making it enough challenging for those of you who want to have some sense of achievement from the video game. In the game, you need to move and match at least three the same jewels to score, the more you can score with less moves, the higher your score will be. When you match more than three jewels in a row with one single move, you will have special power-ups such as a lighting jewel, jewels bomb etc. In some difficult levels, you need to defeat the game objects with only limited number of moves, so you need to be very careful and strategic to win, of course you need use those power-up moves more wisely as well.
3. the game has a very good image style; the graphics are well polished and the sound tracks are very immersive and engaging. The character are also designed with great effort, making them really adorable and cute. Although the game is considered to be suitable for children, but the art style and game mechanics are as attractive and fun as any other big games. If you are looking for some nice pocket game to enjoy in times of boredom, this is definitely going to be a great option.
How to play
【Gamematch3's Recommend】
1. The game's interface is designed to be very simple and easy to understand. Players simply click on the icons to enter the game directly, without any extra screens or any other quests. Players need to match elements of the same color, combine them together and successfully eliminate them to win. The game itself is uncomplicated, with no props or extras, and is easy to play. The game is particularly suitable for young children as it is relatively simple compared to other games and is a good exercise for their brains.
2. The game is distinctive in its use of color. Firstly, the color scheme is bold, with bright colors predominating. Except for the background, which is a combination of dark purple and mauve, all the other colors are bright. These bright colors clash together to create a strong visual impact, giving the player a new and different vision. Then add to this the large shapes of the various elements, mainly squares, circles and rhombuses, all very simple geometric shapes, which, together with these bright colors, create a very harmonious feeling in this game. The graphics are lively, vividand fun.
3. The game is very different from other elimination games in that each level has a corresponding time limit, and if the player fails to complete the objective in the corresponding time, he/she will fail and must start the game again. On the one hand, this puts the player to a new test, requiring the player to think and move objects quickly in a short time. On the other hand, this setup does meet the needs of some specific players, especially those who do not have much time. This type of player only needs to take a few minutes out of their day to quickly relax at their leisure without wasting too much time.

Android
Go to Google Play

iOS
Go to App store

Online Game
Go to Play Online Games
Good App Guaranteed:
The game download links are from the official download platform App Store and Google Play, safe and free of malicious plug-ins, please feel free to download.
New Games