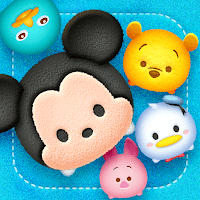 Disney Tsum Tsum

80001
| | |
| --- | --- |
| Size : | Depends on the device |
| Version : | 1.90.1 |
| Updated : | February 24, 2022 |
| Developer : | LINE |
| | |
| --- | --- |
| Size : | 73.32 Mb |
| Version : | 1.90.1 |
| Updated : | February 24, 2022 |
| Developer : | LINE |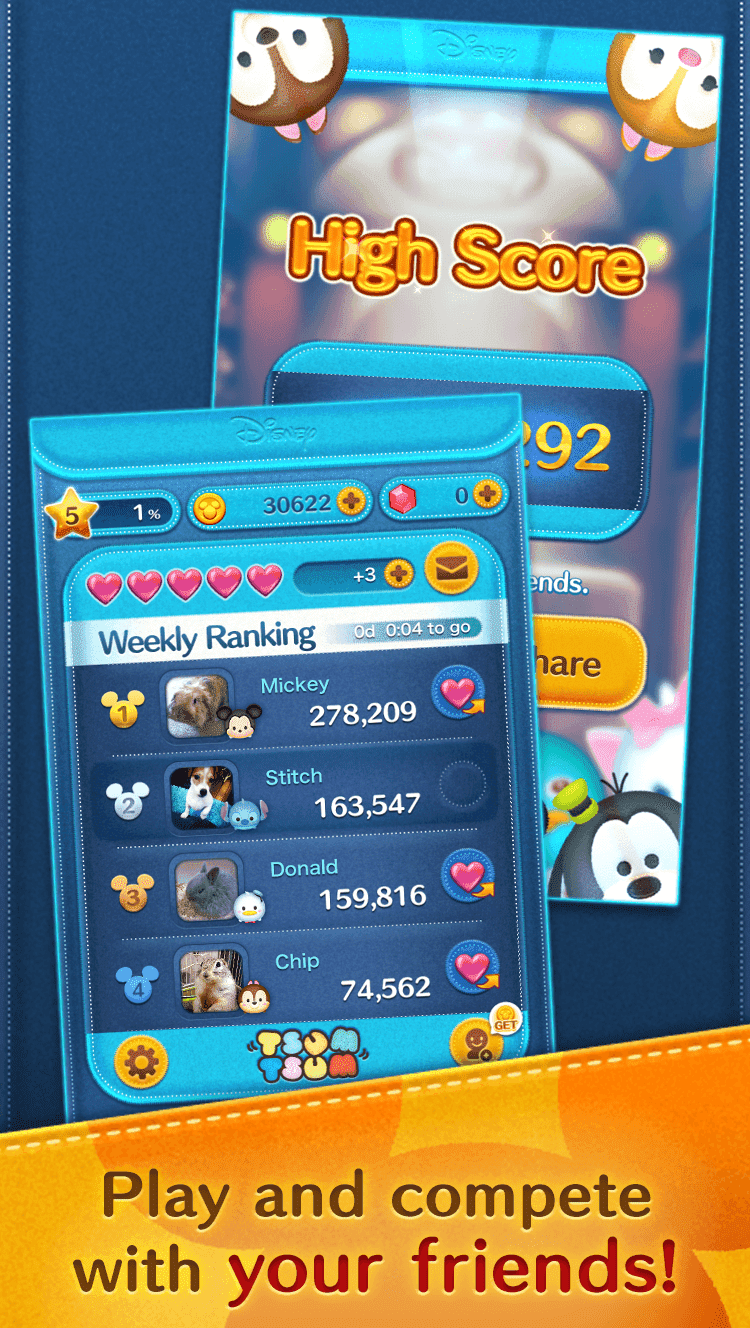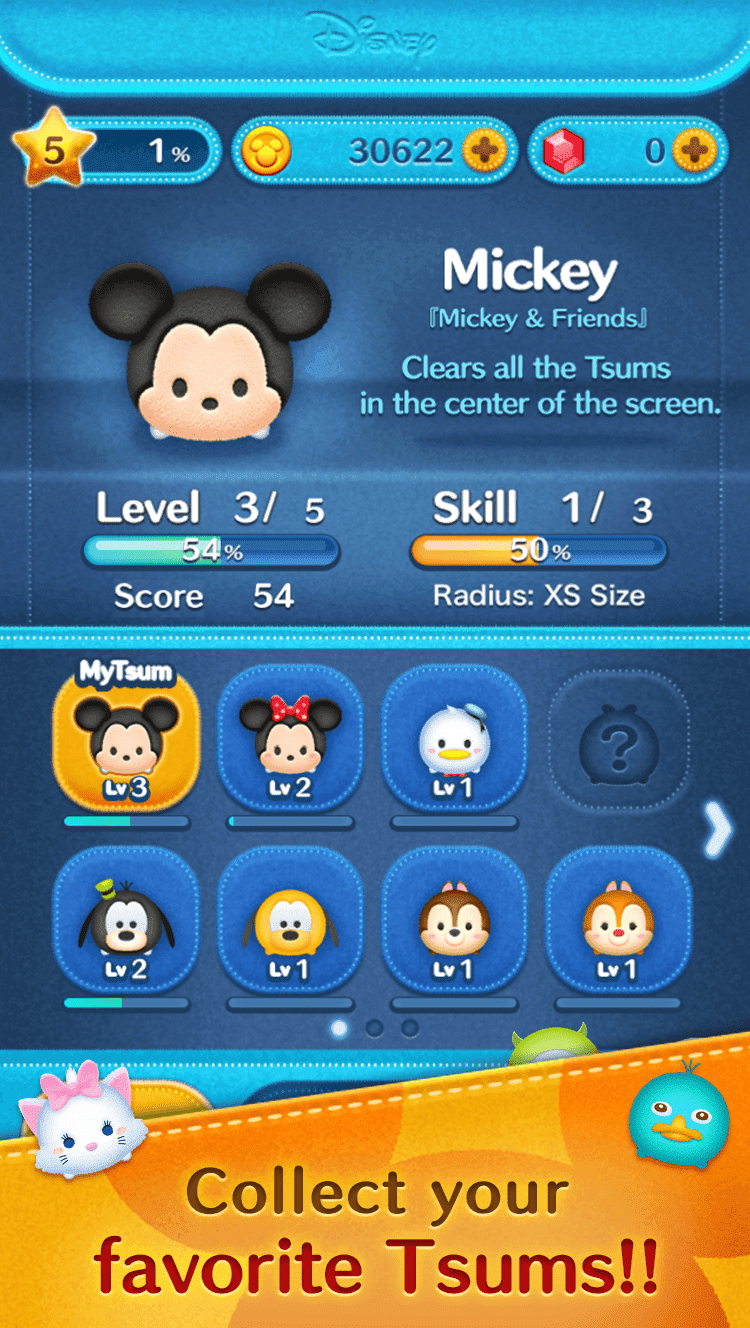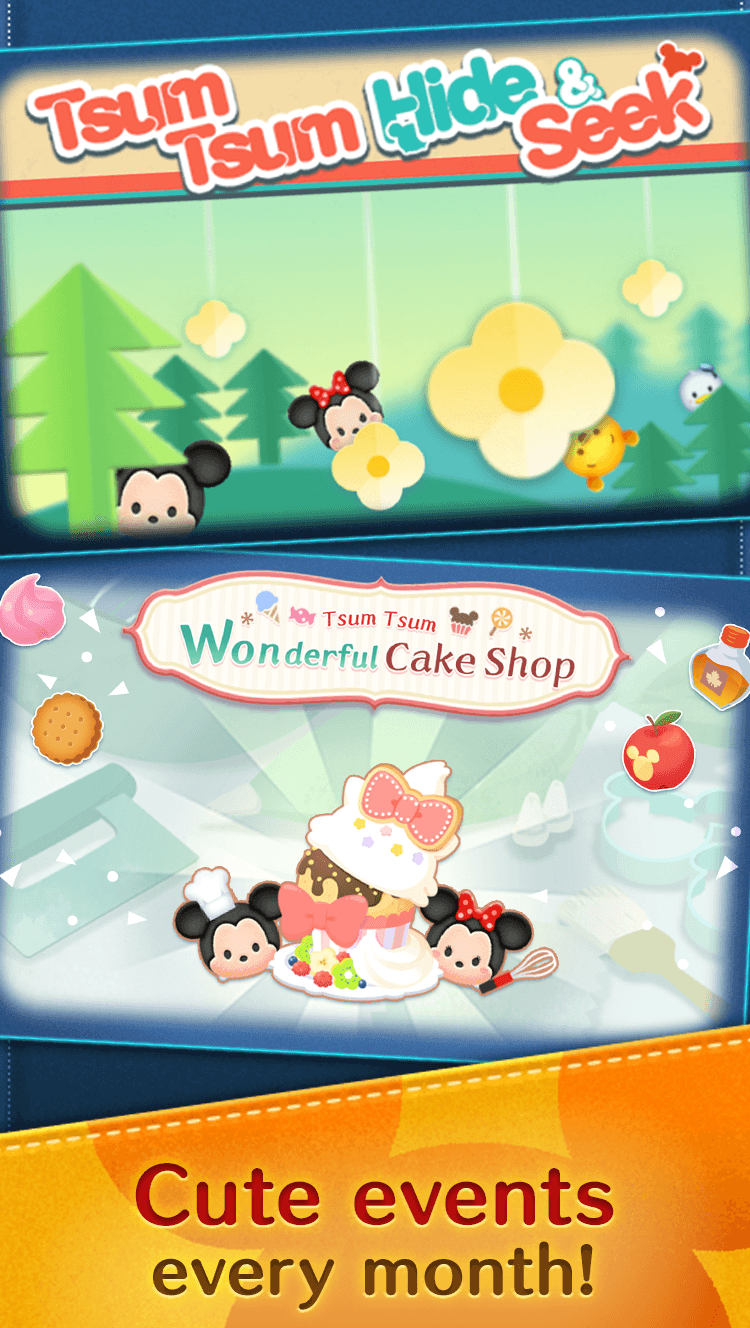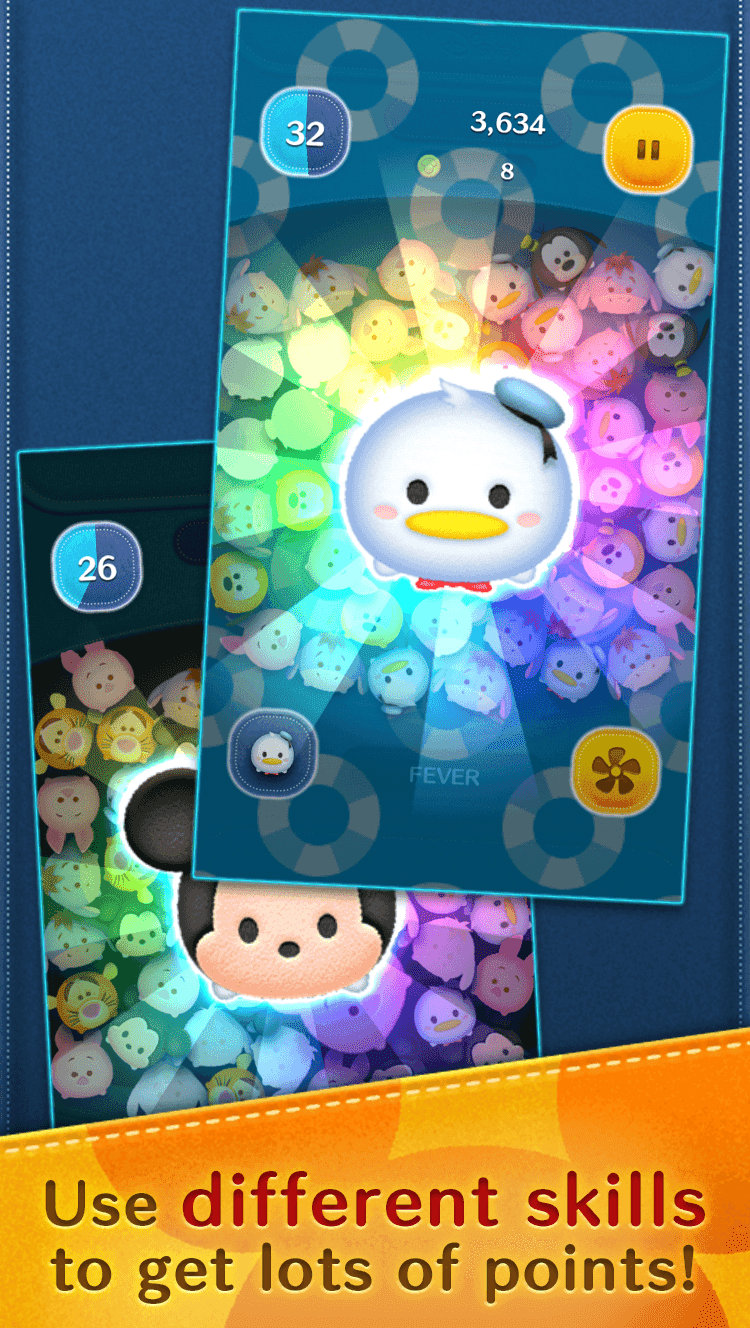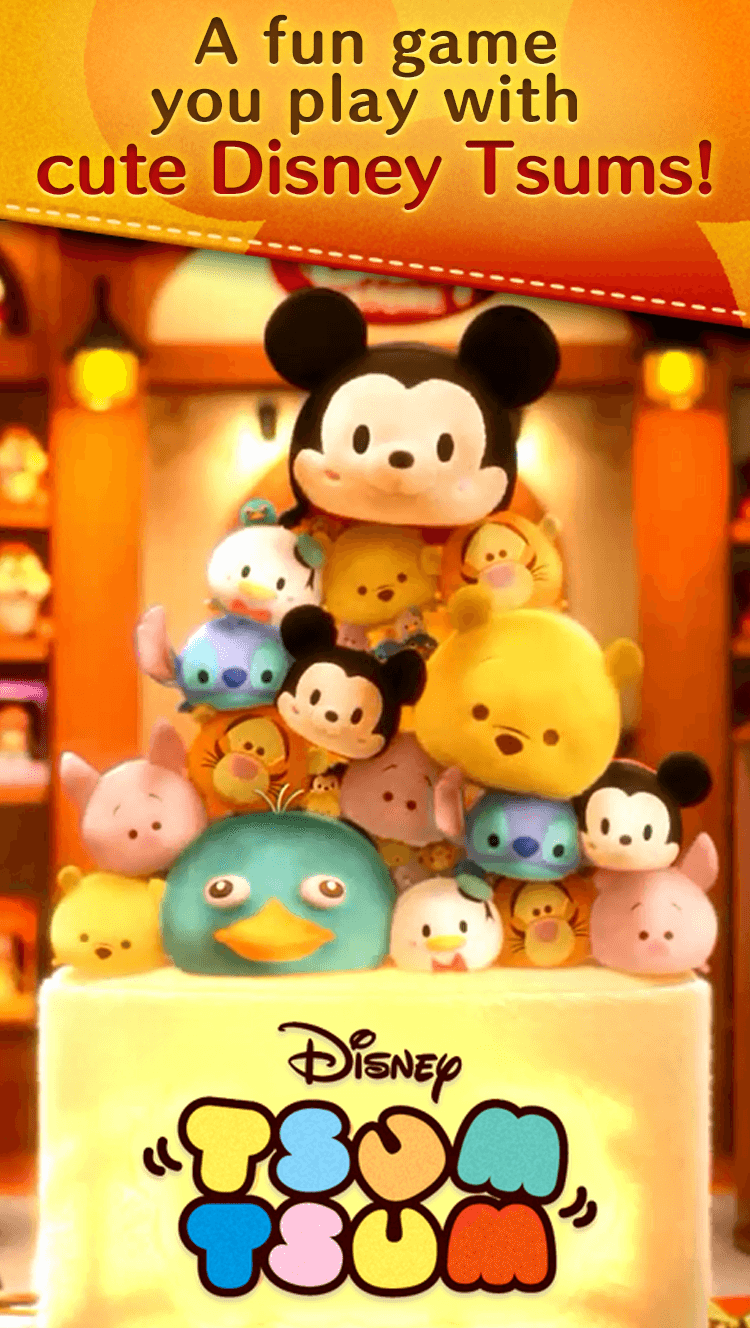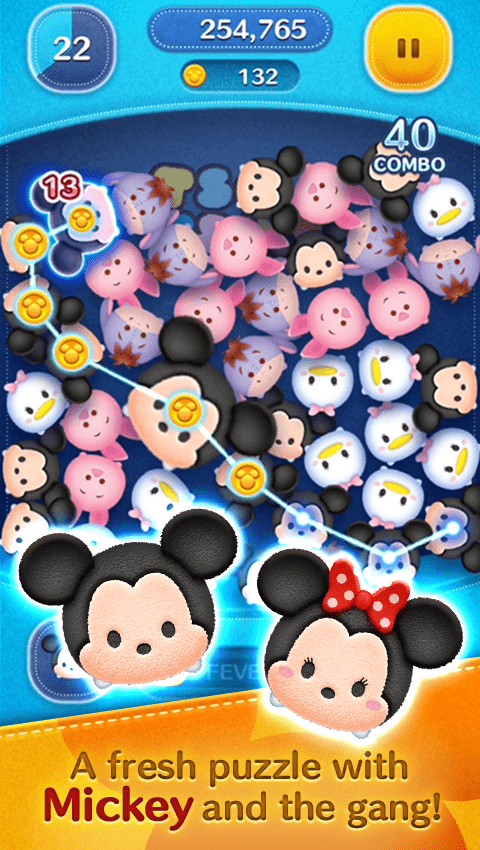 YouTube Line Disney Tsum Tsum - Boo SL6 Gameplay

11

11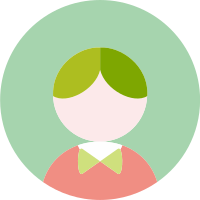 LINE - Disney Tsum Tsum: Kabuto Goofy [Mickey & Friends] with 5 bonus items

11

11
REVIEW
【Gamematch3's Review】
Disney Tsum Tsum is a fun puzzle game I can play with cute Disney Tsums. As a big fan of Disney, I have to say that the game has fulfilled all my fantasies. For example, Mickey Mouse, Dumbo, Winnie the Pooh and other cute Disney characters are here to play with me in this puzzle game, and I can also play with villains like Maleficent or the Evil Queen. That is a super satisfaction for me and I love the game so much.
Next, the operations of the puzzle game are very simple. I can eliminate three or more of the same Tsum Tsum by collecting, and the more Tsum Tsum I collect, the more points I'll get. Meanwhile, when the numbers of Tsum Tsum reach seven, which can also create an exploding color bubble, and I can click on it to destroy the surrounding Tsums and get a higher score.
Last but not least, unlike other match-3 games, the one-minute timer makes the game difficult. Figuring out the right time to use an item in a minute while eliminating, which is definitely challenging for me. However, this mode makes the game more interesting rather than boring. As a classic match-3 game, the gameplay of Disney Tsum Tsum is much more exciting than other match-3 games. And if you want to challenge yourself to a more enjoyable one-minute match-3 game, Disney Tsum Tsum is a good recommendation for you.
How to play
【Gamematch3's Recommend】
1.Disney Tsum Tsumcan definitely attract a lot ofplayersof different age groups, because once you beginit, you can feel like you enteredDisneyland, and the character design also kind of imitatethe classic Disney characters in the film, so players will feel very familiar and comfortablewhen playing.And unlike those Disney cartoon characters we see in the well known films, this game has made its own adaptation, so we can see that the characters in this game show different and very cute looks.Apart from that,as a stacking game, The sound effectsof this game are also really soothing and interesting to listen to. It will make a lovely sound when you click or make any moveon the screen, so when we play, it can also release our pressurea lot.
2. Secondly, the playing method of this game is also relatively simple. We need to stack different Tsum Tsumfalling from aboveand collect as many Tsum Tsumas possible. When you collect three or more of that, you can eliminate themas a whole. Therefore, the playing method of this game is relatively friendly to all players, but although it is simple, this game also tests the coordination of our eyes and hands, it also needs a bit ofour quick reactionability when playing, so it is normal that some levels will make us feel some difficulties in the process of playing Disney Tsum Tsum.
3. When playing the game, you can compete with three other players at the same time. In the process of the game, you can see their scores gained and how far they have progressed, so while having fun in Disney Tsum Tsum, you can greatly feel that the game is full of competitiveness, but although they are competitors,you can also become good friends with them and communicate with them.

Android
Go to Google Play

iOS
Go to App store

Online Game
Go to Play Online Games
Good App Guaranteed:
The game download links are from the official download platform App Store and Google Play, safe and free of malicious plug-ins, please feel free to download.
New Games