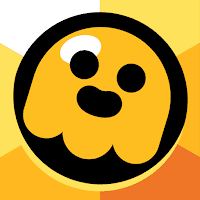 Brawl Stars

10000
| | |
| --- | --- |
| Size : | 368.05 Mb |
| Version : | 45.225 |
| Updated : | September 15, 2022 |
| Developer : | Supercell |
| | |
| --- | --- |
| Size : | 578.36 Mb |
| Version : | 45.225 |
| Updated : | September 19, 2022 |
| Developer : | Supercell |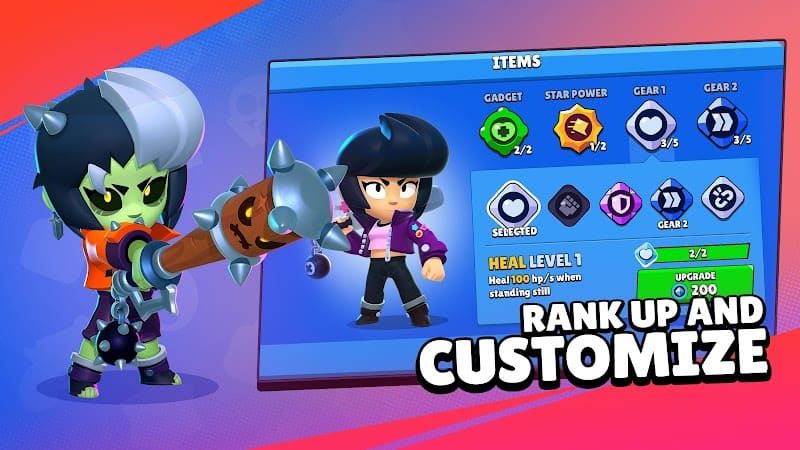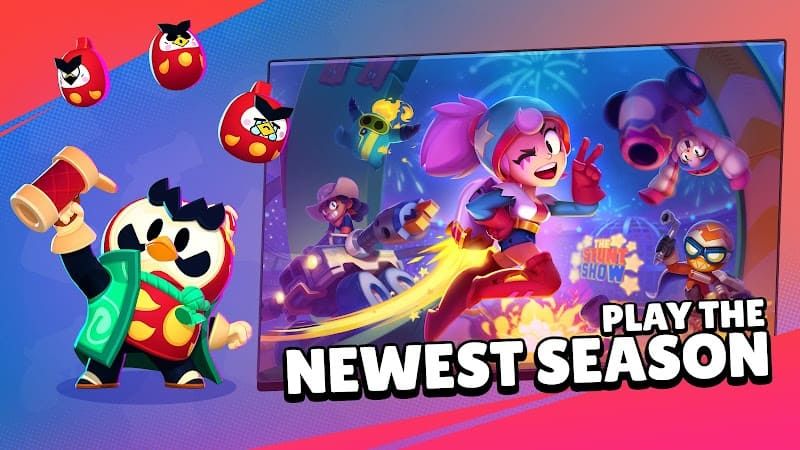 YouTube KairosTime Gaming
(Fans 902000 )
Is Brawl Stars Worth Playing in 2022?

12

4
REVIEW
Brawl Stars has many advantages. First of all, the single game is short. It's more casual, usually two or three minutes a game. It may attract some of the lighter players. Secondly, the game is supported by a matrix of playing modes. The weighting of each game play mode is relatively average. The design point of each play mode is more convergent, so that it has its own flavor. The subtraction of single game play rules is well done. The matrix mode of Wilderness Brawl is very inspiring. At the same time, the barriers are high enough. The grinding time is long enough to play refinement and grasp the subtlety.
But there is no single-game growth and development and outfits, the strength remains the same in a single game, and there is basically no personal heroism. There is basically no obvious match between different hero professions in most modes. Mostly they are fighting on their own, or playing together against each other.
On the whole,the hands-on experience is impressive,character movement and aiming are just right, with basically no need for repeated practice. If you are interested in casualgames and want to adventure, come and enjoy Brawl Stars!
How to play
【One Sentence Introduction】
Initiate a fierce battle together with your friends or on your own by choosing from a wide number of game modes and finish the battle within three minutes!
【Gamematch3's Recommend】
Brawl Stars is a fast-paced battle game that takes less than three minutes to complete a round. Players can choose either to do the single-player mode or multiplayer mode. Invite your friends to join you in the battle and see who will survive till the last second. A variety of brawlers will be unlocked during the gameplay, each with a unique superpower. To customize your characters, collect skins and decorate your characters with those unique skins in order to leave a special impression on other players. In the game, players will be able to visit many mysterious locations and start grand battles in those places, generating magnificent visual and audio effects which will offer players extreme enjoyment. The game features a multitude of multiplayer game modes, including the gem grab in which players need to form a team with others and beat the rival team using their wisdom, and showdown in which players will fight in a royale style in order to survive the last moment, braw ball where you can show off your football skills, bounty where your major tasks are to earn stars and outnumber your opponents, and heist where you should keep your team safe while invading your rivals' territories. There are also special events held now and then with limited time, offering players a rather rich gameplay experience. Players can even take part in the championship competition and meet all kinds of challenges. As the leveling up, upgrade brawlers could be accessible for you, and you should collect them and continue to level them up across the battles. Gems and exclusive skins could be rewarded to players with excellent performance. Players who are amazing and strong enough get a name on the local or regional leaderboards to show others they are a hero. Since the game keeps upgrading itself, look out for new features of the game on a weekly basis.
【Gamematch3's Review】
Braw Stars takes players' wisdom and patience to win. Yet it does guarantee players an immersive and thrilling experience thanks to its well-designed game effects as well as its addictive gameplay mechanics. The game supports multiplayer as well as single-player modes, making players able to choose which situation they like the most. The game is fast-paced and takes no more than three minutes to finish each round, so even busy players can take their time to refresh themselves a little bit. New features and characters could be continuously unlocked and collected by players, keeping players curious about what is waiting for them in the future. Capable players can even acquire a place on the leaderboard, which will offer them a great sense of achievement. Please note that the game features in-app purchases. So if you don't want to use this function, please turn it off in your mobile device's settings.

Android
Go to Google Play

iOS
Go to App store

Online Game
Go to Play Online Games
Good App Guaranteed:
The game download links are from the official download platform App Store and Google Play, safe and free of malicious plug-ins, please feel free to download.
New Games